4
The right way to manage your family's online life

MANILA, Philippines — The connectivity and convenience the Internet affords us these days can be a bit overwhelming. We have easy access to information, and anything we want to learn or express is just a click away. (READ: 5 Moments that made us say 'thank you, technology')
Because we can do so many things online online, the Internet also has a tendency to become a time-sucking black hole made up of our friends' status updates, memes, funny videos, cool trivia, and fun facts.
Think about it: how much procrastination do you do at work, just because you were distracted by a home hacks list, or scrolling your Facebook newsfeed?
Your older children are in the same boat, too: they're growing up as digital natives, surrounded by a sea of content. But not everything on the Internet is good for them, so it's best to teach them proper Internet habits as early as possible.
Just like any other technology, the Internet's impact on your life is determined by how you decide to use it, so here are some ideas to take better advantage of it for the entire family.

Turn screen time to quality time
Parents like to remind their kids that learning does not stop when they step out of the classroom. Now they can do that while they're at home. Turn screen time to learning time with TV programs which are educational and entertaining for the younger set. Shows like Martha Speaks and Super Why! are perfect examples of clever shows even you will enjoy. For teenagers, the NatGeo People channel would be a good pick as it is filled with shows about adventure, people, and cultures. Allotting regular TV time will also help in improving your children's study habits, training them to know that there's a time for work and play.
Once in a while, have movie nights to allow everyone to relax, take time off from busy schedules, and get to know one another better. You don't even need to go out and pay for movie tickets – just pick a good flick and stream it from your living room.

Get social
Social media has become such a big part of everyday life and it has changed the way we interact with those near and far. For families with relatives abroad, it's an easy and fun way to stay in touch. Loved ones living overseas can also stay updated on news and issues from the home front, thanks to Facebook and Twitter.
If your children are hooked on these social media platforms, sign up and try them yourself. Ask them also to teach you about other platforms they might be into, such as Instagram, Vine, or Snapchat. See the world through your children's eyes and you'll be able to gain a better understanding of the things they value and believe in.

Stay connected on the go
Communication is key to a strong family bond, so ask your kids to update you with how they're doing at least once a day. In the same way, share with them how your day has been going too. Thanks to apps like Viber and WhatsApp, you can recreate the experience of nightly dinner conversations by creating a messaging group for your family. You may all be too busy with work and school but it's still vital to have a venue where you can talk about random stories and funny experiences.
The Internet is a magnificent world of endless information and possibilities. It need not "replace" physical connections. In the end, it's all about letting what you do online enrich your life offline. — Rappler.com
---
Give your loved ones the family-sized connection they deserve. Switch to #PLDTHomeDSL now and get 50% off your broadband bill for 1 year. Plus, enjoy FREE Installation and a FREE WiFi Modem – no cashout needed! Visit www.pldthome.com now. Promo is valid until March 31, 2016.
---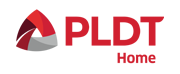 PLDT HOME is the country's leading broadband and digital services provider that allows seamless, simultaneous streaming in all your devices at home. Enabling moments that bring your family closer together. PLDT HOME offers Fibr, DSL, Ultera and Telpad services.
PLDT brings you the finest options when it comes to telecommunications solutions. Whether you need high-speed Internet connection, a landline or a combination of both, PLDT HOME has the right package for you.