These days, the key to your business' success can be just a click or swipe away
MANILA, Philippines – Once upon a time, running a small to medium enterprise (SME) meant juggling a few key components: the day-to-day operations of the business, filing all the necessary paperwork on time, dealing with customers and getting the word out about the service or product. It's a balancing act that every entrepreneur must pull off in order to be successful.   
While these duties still make up a fair chunk of the entrepreneur's work life, various digital tools have made these tasks much easier to accomplish (Read: Unexpected upsides to taking your business online). Here are a few digital takeaways for budding entrepreneurs looking to take their business to the next level.
Being social
Social media has provided netizens with an easy way to share their thoughts and stories with the world. And the same goes for businesses, too; a report published by Social Media Examiner shows that 92% of marketers surveyed agree that their social media efforts have resulted in more exposure for their businesses.
Strong social media presence means less marketing expense. Unlike printing flyers or paying for ad space, creating a social media account for your business is free. The viewer traffic is easily monitored and it's also a convenient way of gaining consumer insights.
Example: Ruckus Accessories is an online watch and accessories shop. It's social media accounts allow it to post styled pictures of their products for better appreciation of the public. Its followers' comments also give them real time feedback on their products and service. Ruckus and its owner's other creative efforts will soon be rebranded under Nikki Sunga.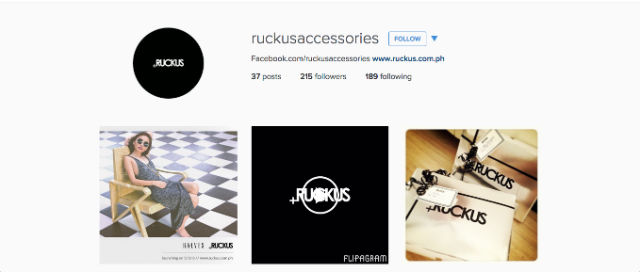 Tip: Set up Facebook, Twitter and Instagram accounts for your business. Make sure that you respond to inquiries and feedback right away, and to communicate in a professional manner.
Anytime, anywhere
Today's consumers move about in a busy and fast pace. They receive information faster than ever before but a lot of it can be lost amidst the noise. For businesses to fully capture their attention, they must be accessible at all times from any location. And more often than not, the modern consumer has a mobile phone in hand.
Going mobile provides several benefits for businesses. A dedicated mobile app, for instance, can provide customers with easy-to-access information such as product prices and stock availability. Enabling a push notification function ensures that your latest updates are always read as well. 
Example: Gorated Innovation Labs created FlipTrip, a mobile travel and booking platform.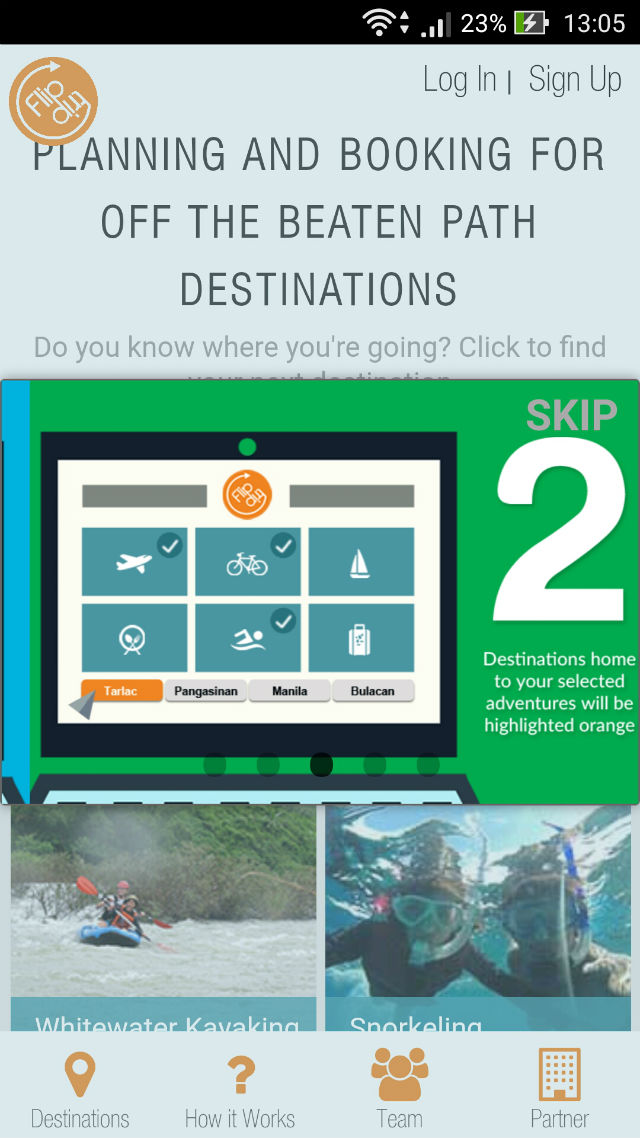 Tip: See if your product or service can be integrated into a mobile app. If your business has a website, ensure that it is optimized for mobile users. 
The world's largest marketplace
Even the world's largest stores can only serve so many customers at a given time. For a business, manually serving and selling to customers requires manpower and expensive point of sale (POS) machines. 
With e-commerce, customers have their own POS machines in the form of their computer or mobile device and Internet connection. Customers can freely browse your product offerings and purchase at their convenience. The best part? It's of minimal cost to you and your business.   
Example: Galleon sells products from overseas via their website.

Tip: You can reach a wider audience and serve more customers by selling your products online. Sell through an online platform like eBay or open up your own online shopping site. 
A happy customer is a repeat customer
As any business course will teach you, customer satisfaction is a must in order for a venture to be successful. A satisfied customer spreads the good word about your product or service and usually becomes a regular.
Some modern businesses have found success by building their platform around customer interaction and feedback. Functions such as these empower the customer and allow businesses to better tailor their offerings to suit their target markets.
Example: TimeFree QMobile is a mobile app that virtually organizes customer queues. It's like booking an appointment and being given a number while you "wait online".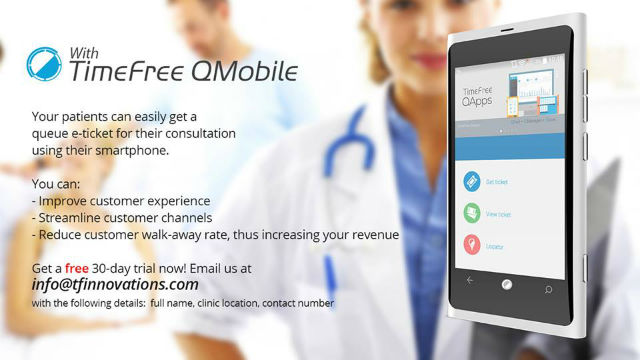 Tip: Any tool or digital solution that aims to make the customer experience easy and hassle-free is always appreciated. 
Giving back
As famed American author Henry David Thoreau once wrote, "Goodness is the only investment that never fails."
Bigger corporations have foundations and corporate social responsibility programs, but it doesn't mean that SMEs can't do their part as well. Integrating social responsibility within the business has a lot of benefits, in addition to the satisfaction of making a positive contribution. Focusing on less packaging for a product or using energy conversation measures in the office is not only good for the planet, it's savings for the company.
With mediums like websites and social media, businesses can also fulfill their social responsibility by helping to spread positive messages through their digital platforms and resources.
Example: Bambike Ecotours offers an online booking service for their Manila tours on environmentally friendly and sustainable bamboo bikes.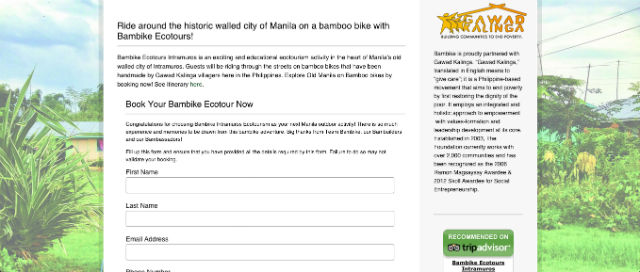 Tip: Partner with a local charity or NGO to contribute to a social cause. Alternatively, you can also sell a particular product that spreads a positive message, with part of the proceeds going to charity. Regardless of how you go about it, ensure that your business is consistent in its commitment.
Digital or dust
For many businesses, the need to go digital is only a matter of time. Like the industrial revolution many centuries ago, the information age has given way to new methods and technologies that have caused countless changes and provided many benefits to the world of commerce (Read: What it takes to compete in the digital arena).
The modern business landscape operates a lot like the laws of nature; those that adapt to their changing environment tend to survive and prosper while those that refuse to adapt are often left behind. – Rappler.com
More on #BeTheBoss:
Disclaimer: The examples listed in this article are actual entries for the #BeTheBoss Awards. Their feature here is not a reflection of their standing in the selection process.
Visit rappler.com/betheboss for more information.  

Sources: 
http://www.forbes.com/sites/jaysondemers/2014/08/11/the-top-10-benefits-of-social-media-marketing/ 
http://blog.hubspot.com/marketing/social-media-roi-stats
http://www.huffingtonpost.com/sharon-rowlands/mobile-readiness-now-esse_b_7008292.html
http://wecai.org/7004/top-4-benefits-of-a-business-selling-online-vs-a-physical-store
http://www.forbes.com/sites/allbusiness/2014/11/17/heres-why-your-business-needs-its-own-mobile-app/
https://www.salesforce.com/blog/2015/03/8-steps-tackling-customer-service-digital-age.html
http://www.gbsense.com/2012/01/12/why-csr-12-quotes-to-help-build-your-argument/
http://www.convinceandconvert.com/guest-posts/tying-together-social-media-and-corporate-social-responsibility/
http://www.forbes.com/sites/csr/2012/02/21/six-reasons-companies-should-embrace-csr/