3
Angkas launches "Angkas Buhay," the first motorcycle ambulance in PH
MANILA, Philippines – By mid-2019, Angkas plans to roll out a new in-app feature—an "emergency" button—that will alert qualified Emergency Medical Technicians (EMT) drivers in the proximity of would-be patients. The service will be called Angkas Buhay, and the drivers will be volunteer Angkas riders aboard specially-designed "ambucycles" fitted with medical supplies and equipment.
"Over and beyond delivering goods, from bringing our passengers safely from place to another, Angkas can do so much more," said Angkas CEO Angeline Tham as she opened the motorcycle-hailing app service's inaugural Safety Fiesta last November 25.

These Angkas Buhay EMT riders will be extensively-trained in the upcoming months to treat and stabilize patients until secondary medical transport arrives. For more severe cases, the service can also serve as immediate transport of doctors to accident sites.
Road Awakening
Citing as an inspiration for the new service, Tham recounted the story of driver-partner Francis Belecario. Earlier in September, Belecario was instrumental in rescuing P01 Berlino L. Ricafort who was involved in an incident in Cebu City.
Belecario helped subdue a mentally-ill man pelting an already-injured Ricafort with stones, and in the process receiving minor injuries as well. Belecario though was still able to bring Ricafort to the nearest hospital for treatment.
According to Tham, if it were not for Belecario, Ricafort's injuries could have been life-threatening.
"We started out with one mission, to help commuters beat the traffic, and for many, that is a lifesaver. Then we realized that we could go further as a public service, not only taking passengers where they need to go, but to hasten the arrival of medical attention for those needing urgent care," shared Tham.
Call for volunteers


Launched in 2017, Angkas currently has 20,000 qualified drivers on their platform. These drivers operate mainly in three hubs: Metro Manila, Cebu, and Cagayan de Oro.
Angkas Operations Head David Medrano hopes many of these 20,000 will be encouraged to be part of the Angkas Buhay program.
"We are now committed to training our drivers for this other kind of service," Medrano said. "We welcome both new drivers and our current partners to become part of our elite EMT team. Angkas Buhay is accepting applications, and we are looking forward to introducing our first batch of trainees to the public."
The EMT certification training of the volunteer riders will be provided by Our Lady of Guadalupe Colleges (OLGC) and Victor R. Potenciano Medical Center (VRP). – Rappler.com
---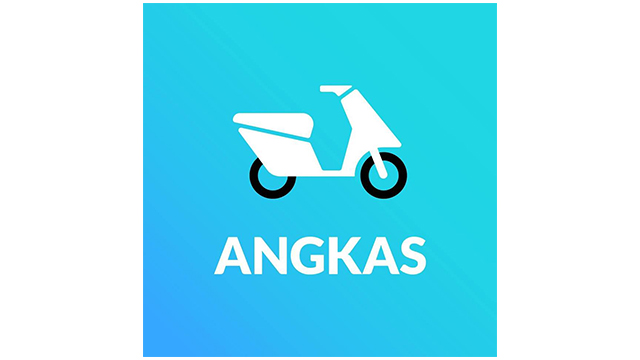 Angkas is an on-demand motorcycle-hailing platform operating in the Philippines since 2016. Download the app for free on the app store and Google Play.