At OPPO, he's known as the "father of flash charge"
Moving to a new city is daunting. Despite the promising opportunities and new experiences that await, leaving the life and the relationships you've built for years is unnerving. But for Jeff Zhang, OPPO's Chief Charging Technology Scientist and Senior Director of Hardware Engineering, being part of something bigger than himself is more important.
After accepting a friend's referral, he left his hometown at Xi'an and traveled more than a thousand kilometers to move to Dongguan, China's industrial city, to work as a System Engineer for OPPO's R&D team.
It proved to be one of the best decisions he has ever made as he found several like-minded people who are interested in pushing the boundaries of technology. In 2012, when their users are starting to demand faster-charging speed due to the ever-evolving smartphone models (think wider screen with a bright display, Wi-Fi, and battery-draining apps), Zhang started to spend his spare time trying to figure out how he can lessen charging time.
He faced a lot of hardships during his initial research as OPPO wasn't ready with the transition from 3G to 4G yet. And as if this wasn't enough, laboratory facilities and resources were scarce. But these didn't stop him from pursuing his goal. He sought help from his colleagues to invest in infrared thermometers and digital oscilloscopes. Zhang turned his dormitory into a small laboratory to house these devices.
But even when Zhang and his team already had the equipment, they still had one stumbling block to overcome. And it seems like it's the most difficult to conquer – doubts. Some thought that if the bigger companies can't crack the code, what makes them think they could? Despite this immense pressure, Zhang and his team soldiered on.
All their hard work finally came to fruition when Find 7, OPPO's first device equipped with VOOC flash charge, was launched in 2014. It offered 4x faster-charging speed compared to other chargers.
Fast forward to 2020, Zhang is introducing another set of flash-charging technologies. Last July 16, OPPO unveiled the 125W flash charge, 65W AirVOOC wireless flash charge, and their compact mini chargers.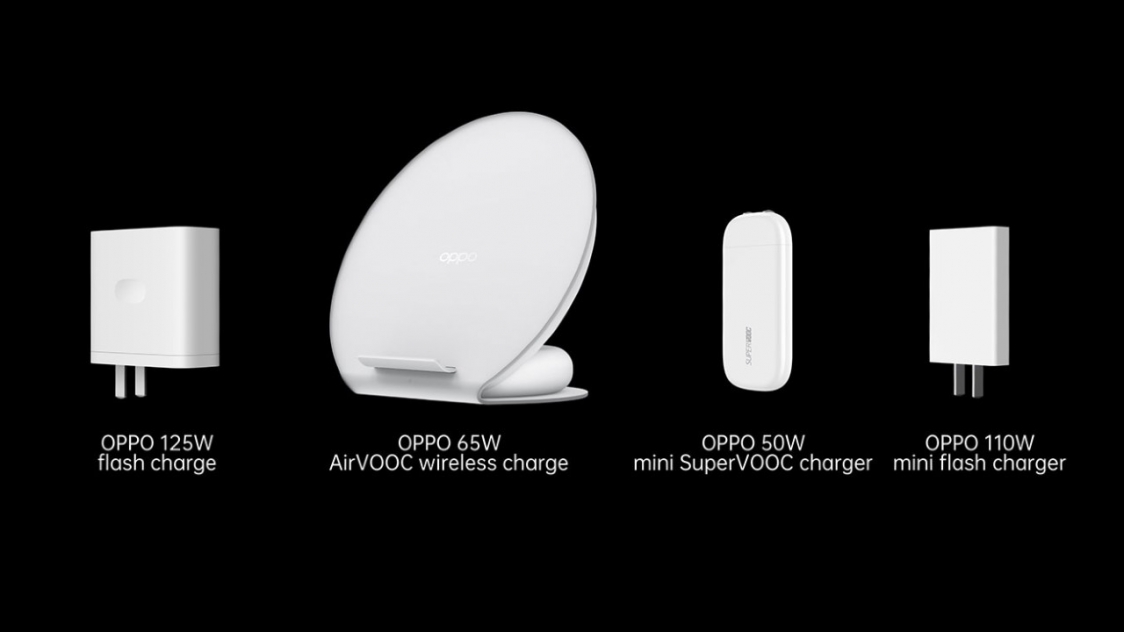 The 125W flash charge technology claims that it can fully charge a 4,000mAH phone battery in 20 minutes, 13 minutes if the temperature is cool. They made this possible by improving the charger's power density properties to reduce charging time without it making it bulky.
In an exclusive interview with Zhang he mentioned that this was one of the challenges in creating the 125W flash charge technology. "We don't want our charger to be as big as a bridge," he said in translated Mandarin. Keeping the charger compact was more of a challenge than ensuring the product's safety. "It inherits the essence of VOOC and SuperVOOC. Both of them are created with safety at the forefront," he added.
OPPO claims that they have sold over 157 million units of phones equipped with flash charging technology and they haven't found any issues with safety nor deterioration of battery life.
Meanwhile, the 65W AirVOOC wireless flash charge offers a treat to those who hate dealing with cables and being confined to where the outlet is because it can fully charge a 4000mAh battery in as fast as 30 minutes. To ensure safety, Zhang said they used their proprietary isolated charged pumps, a type of technology that manages temperature and output if the battery gets too hot. The 65W AirVOOC wireless flash charge is also compatible with the Qi standard. This means that regardless of the brand or manufacturer, a device will work with 65W AirVOOC as long as it supports Qi wireless charging.
During the global launch, OPPO also introduced its ultra-small charger series, the 50W mini SuperVOOC charger and the 110W mini flash chargers. Both are designed for portability. They can charge a myriad of devices including laptops and tablets with its charging rate of 27W PD and 50W PPS.
Today, OPPO has applied for more than 2,800 global patents for flash charging. But Zhang is far from done when it comes to exploring fast-charging technology. For him, as the 5G era arrives, charging efficiency will no longer be just an added feature but a must since there's no technology yet that will allow engineers to upgrade the current smartphone batteries.
Asked about what keeps him motivated in constantly coming up with new Flash Charging technologies, he said that it's OPPO's commitment to respond to users' demands on products and upgrading their technology to fit their habits. "We chose to dig into flash charging technology not because it's easy, but because they're hard and full of challenges. Because technology will fulfill our users' needs for a fast, safe and convenient experience," he said.
"I will regard this as the company's acknowledgment. I think this is inseparable from OPPO's user-oriented corporate culture and the encouragement and support from other colleagues." – Rappler.com