This is AI generated summarization, which may have errors. For context, always refer to the full article.
Toughness is a muscle flexed only in times of adversity. It's not an inherent quality; rather it's built, strengthened, and earned with every roadblock that's overcome. Each person has his or her own story of toughness, whether it be a thrillseeking passion for life, resilience in the face of opposition, or a tenacious spirit devoted to helping others.
This compilation was migrated from our archives
Visit the archived version to read the full article.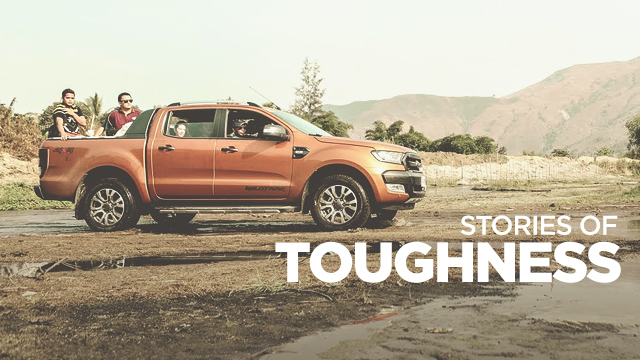 ---
All photos by KAREN DE LA FUENTE and ANGELO MENDOZA
---
Amanda Fernandez
Dancing with Giants
At first glance, you see 28-year old Amanda, all muscles and silky long hair, sitting in the office of the sports facility that she owns. Already, you jump to conclusions: that her business is an easy token of her father's affection; that her good looks are a consequence of vanity. Already, you have lumped her into a category: that of privileged daughter coming from a long line of wealth and success stories.
Little did you know that beneath the surface, she is eager to tell you that hers is a different story.
All that glitters
Growing up, Amanda's parents were constantly bickering, and her mother was often gone. While her family was well off, it also meant that her father was a businessman first. Every choice she made, little or big, had to have a valid case for his approval.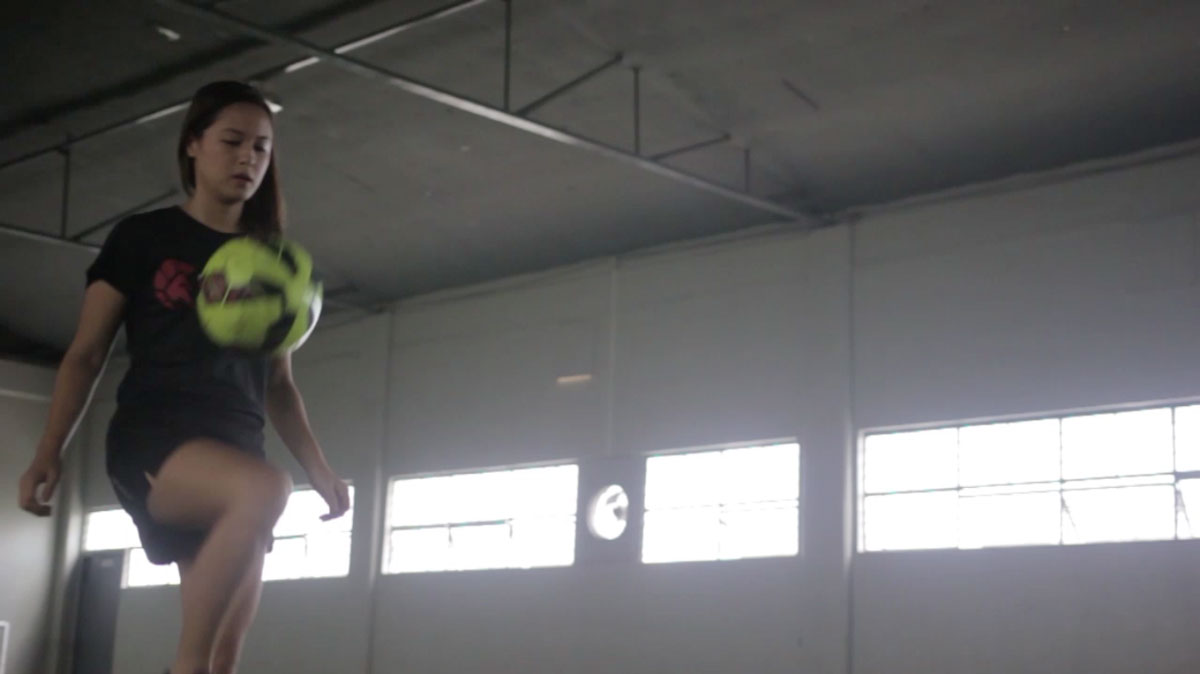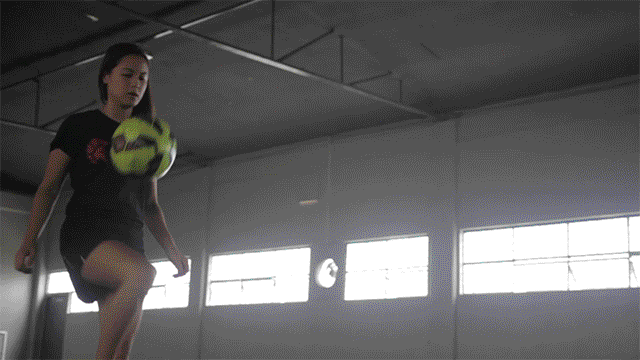 "When you play sports, it's always adversity"
Football became her escape. For as long as she could keep her feet busy, she could keep her head clear. It was the reason she could shrug off the temptation of drugs or alcohol. Later on, it would become more than just a distraction. It became her life. 
After college, Amanda came back to the Philippines and formed her first female football team called Sikat. 
It was a time when there were not many female leagues, so discrimination was rife. Practice venues would bump off her reservations in favor of male football teams and her team sorely lacked sponsors.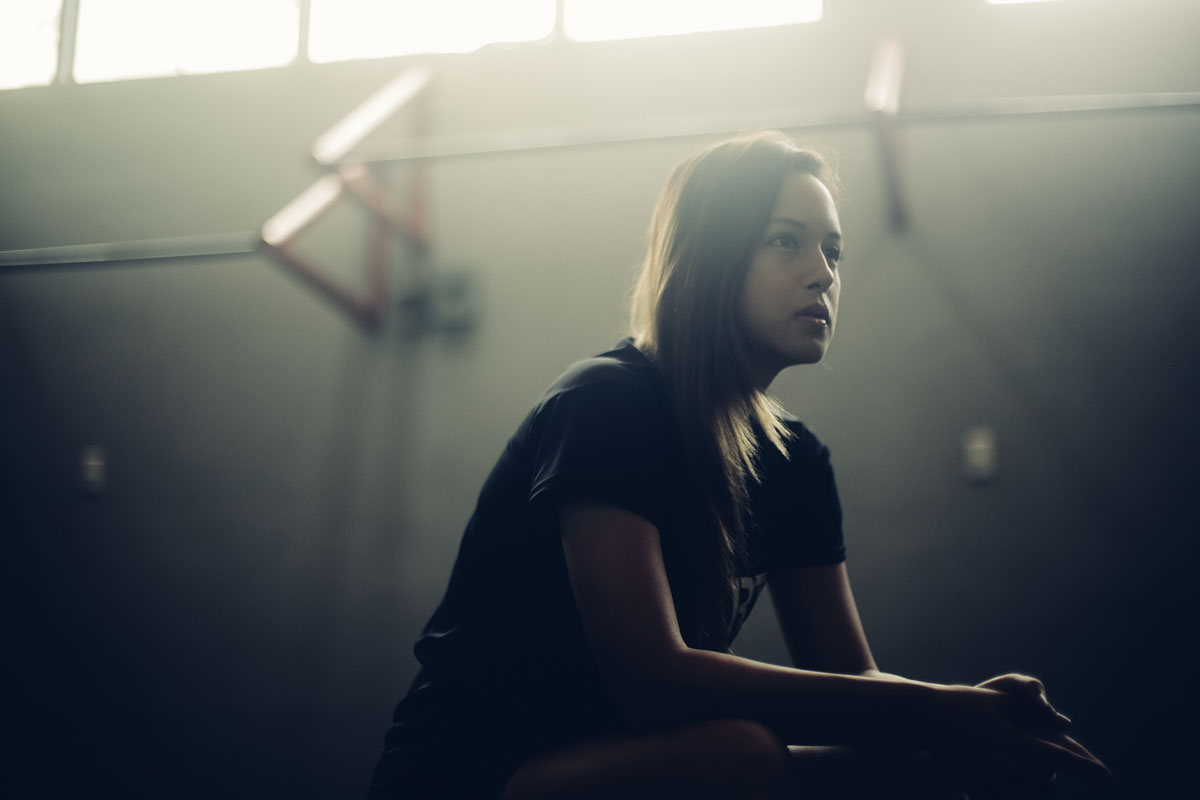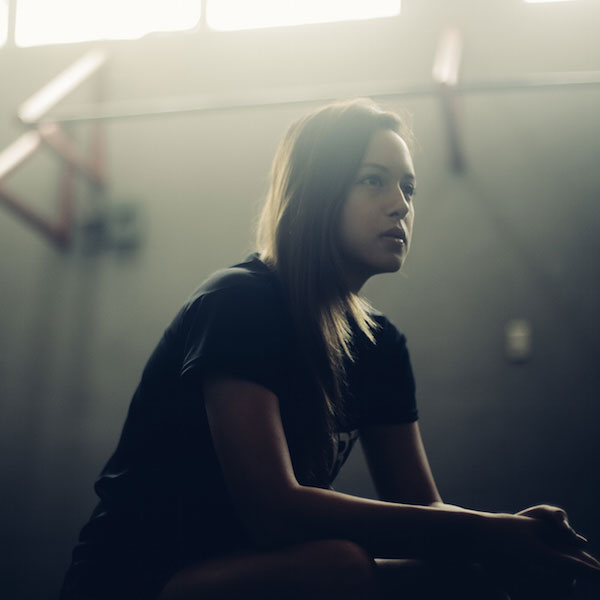 "I wanted everyone in the Philippines to know that women play good football. Play — present tense."
In order to raise funds, Amanda began auditioning for commercials. Sometimes, she would show up to training wearing false eyelashes and her teammates would laugh. But Amanda was firm in her belief that it was all worth it. That's why it hurt all the more when she could no longer afford to keep her team and the girls left one by one.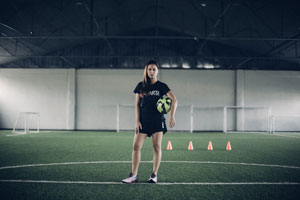 Meanwhile, her family continued to oppose what she was doing. Success, according to them, was directly proportional to the numbers on a paycheck. Even if her father had the means to support all her ambitions, he didn't. Amanda was on her own.
Keep on keeping on
In spite of everything, Amanda kept on. 
She kept on because she believed in the life-changing capacity of sports. Because she was acutely aware of the prejudice against female athletes. Because she yearned for a place where both men and women could go to feel emboldened to live their lives in a positive way. 
That's when she set her sights on a dilapidated warehouse in Mandaluyong along Pioneer street. She wanted to create a sports facility where men and women could go to train freely and fairly. She would call it Sparta.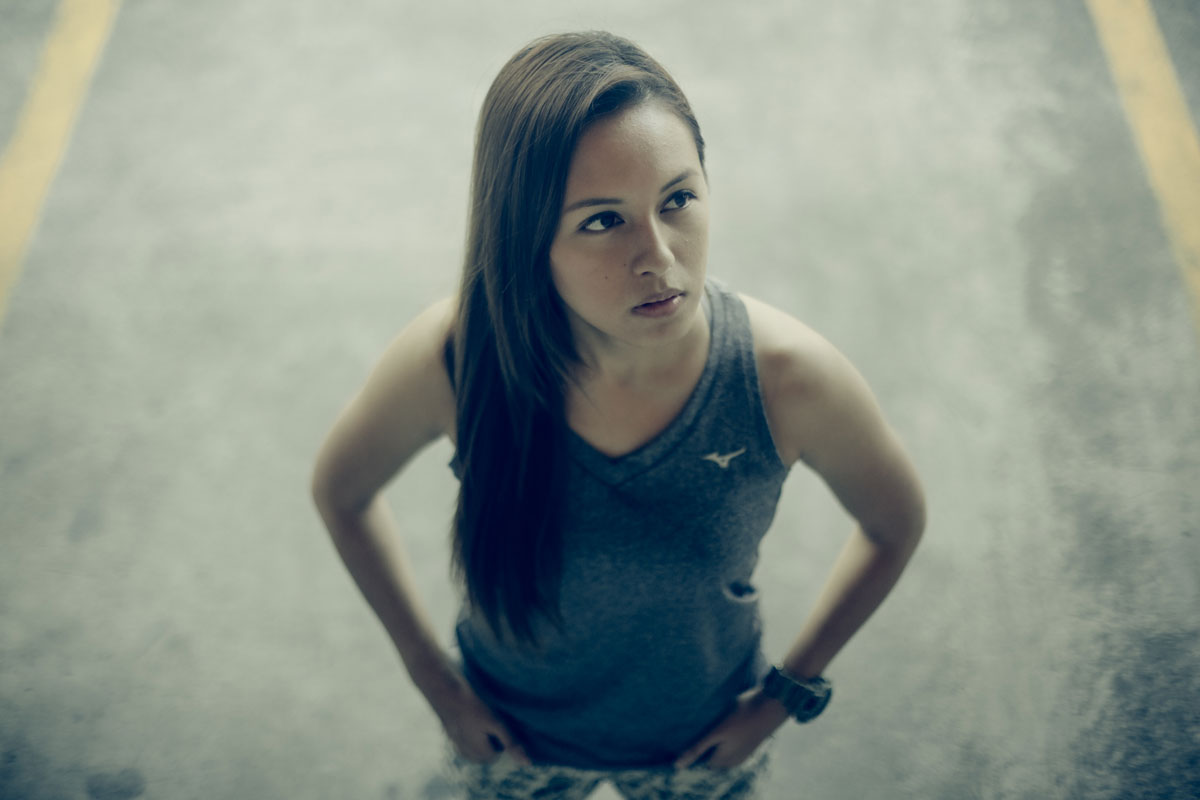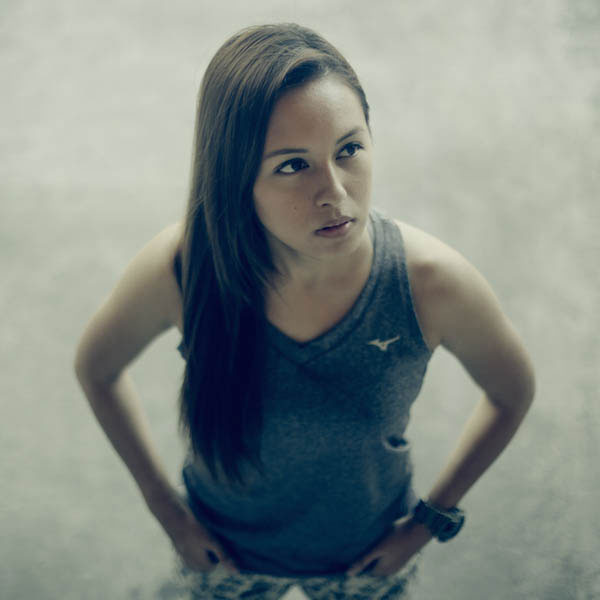 "Here I was. I was swimming alone in my dream and I didn't know where I was going. But I knew I was meant to do that. For some unknown reason, I knew I had a purpose in swimming that lonely sea for a long time."
The warehouse stood on a lot that belonged to her grandfather's investment holding company; a corporation where her father was chairman of the board. But as with all things Amanda has wanted, it did not come on a silver platter. 
For a year and a half, Amanda built a business plan to present the board of members. At 25 years old, she had to pitch her proposal to some of the oldest, toughest, and most experienced businessmen in the country. She was grilled with difficult questions about costs, net profits, and long-term plans. She answered them all.
Throughout her pitch, her father did not say a word. Afterwards, the board said yes. Last March 2015, Sparta opened to the public.
This is not a story of privilege. This is the story of a woman who chose passion as her game, played against the rules, and won.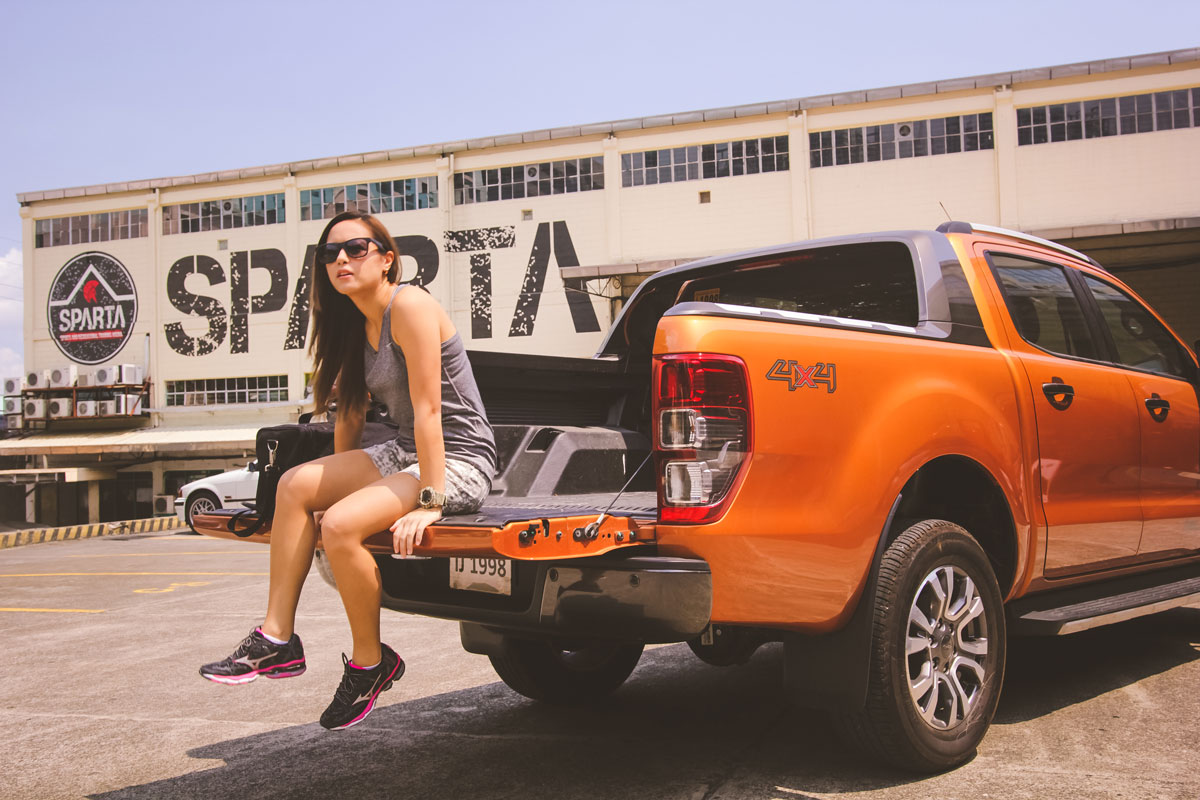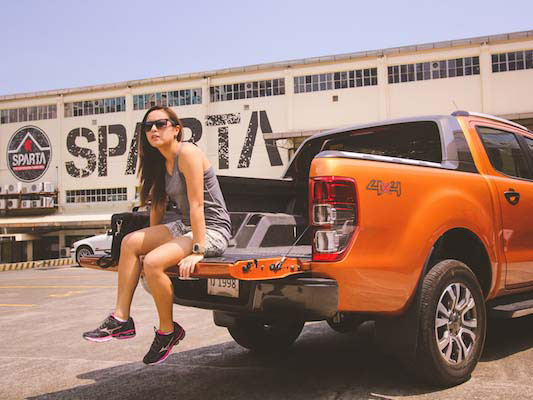 ---
Kian Kazemi
Playing with Fire
For Kian, running a business was more than just a way to make money. It was a way to showcase and preserve his father's Persian heritage. It was a way to align with his commitment to healthy living. But most of all, it was a risk — and Kian is not one to shy away from a challenge. 
A self-proclaimed adrenaline junkie and thrill-seeker, Kian is a man with a furious zeal for life. He will make any excuse to travel, to meet new people, and to exercise his creativity to the fullest. He is not daunted when faced with adversity. He is well-acquainted with the consequences of failure. But even more ingrained in him is the fear of never trying. 
In 2007, he made the leap of faith and put up his first Persia Grill branch in Salcedo Village, Makati.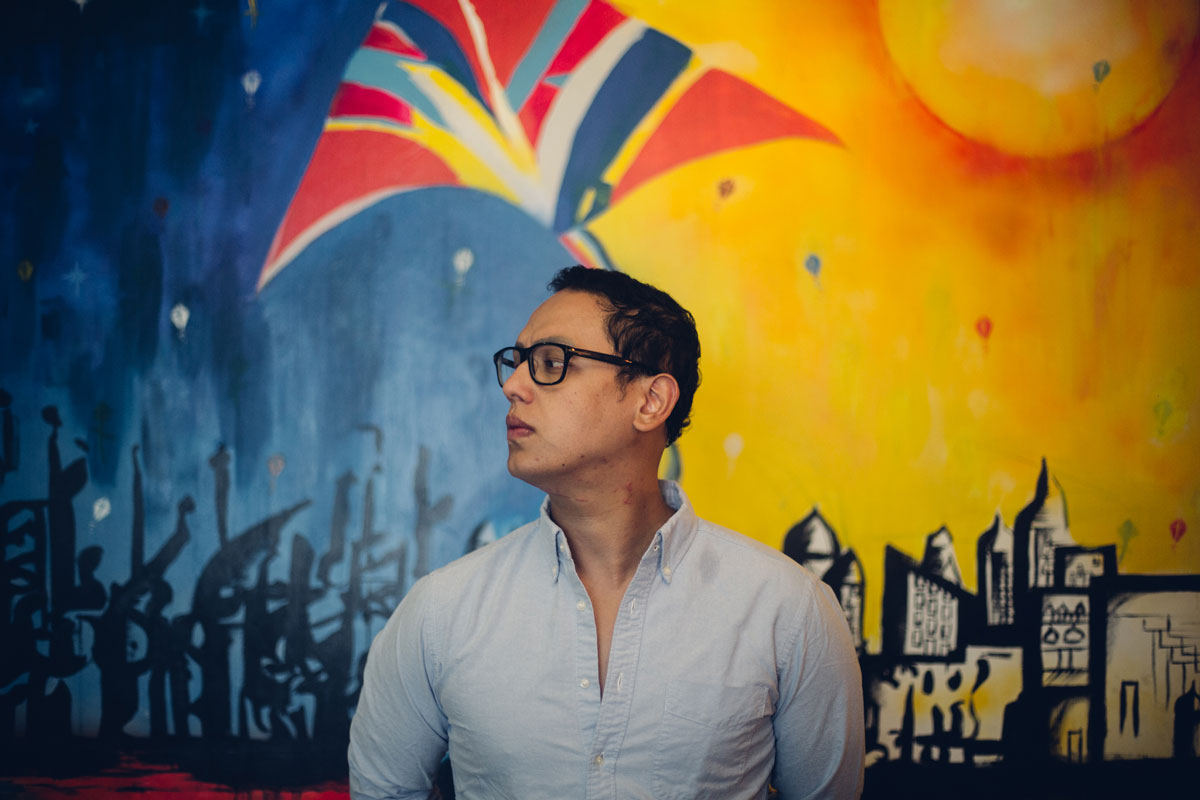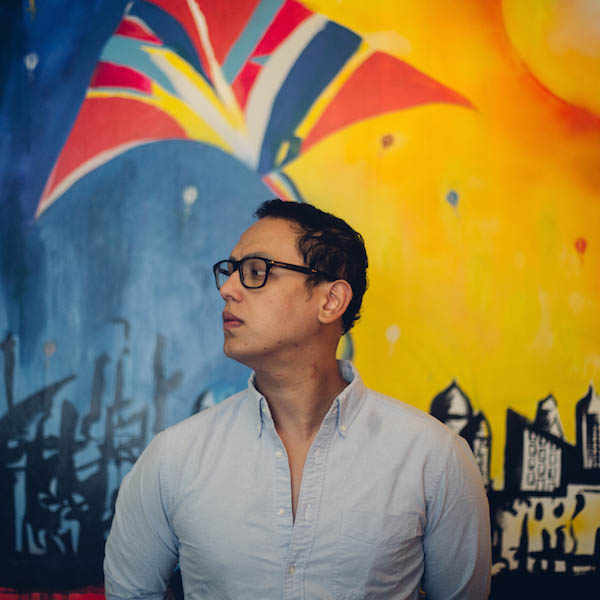 "If I make it, I make it. If I fail — if I'm still alive, it's ok."
When opportunity knocks
Right after the restaurant chain's debut, Kian joined the reality show Pinoy Big Brother and got his first lick of fame. It was this unexpected experience that proved to be most valuable in his crusade as an entrepreneur.
Stuck in a household full of strangers, Kian learned how to engage with people from all walks of life – a skill that any restaurateur would benefit from. After the show, news of his restaurant spread like wildfire, and ten branches later, Persia Grill remains a relevant element in the Manila foodscape.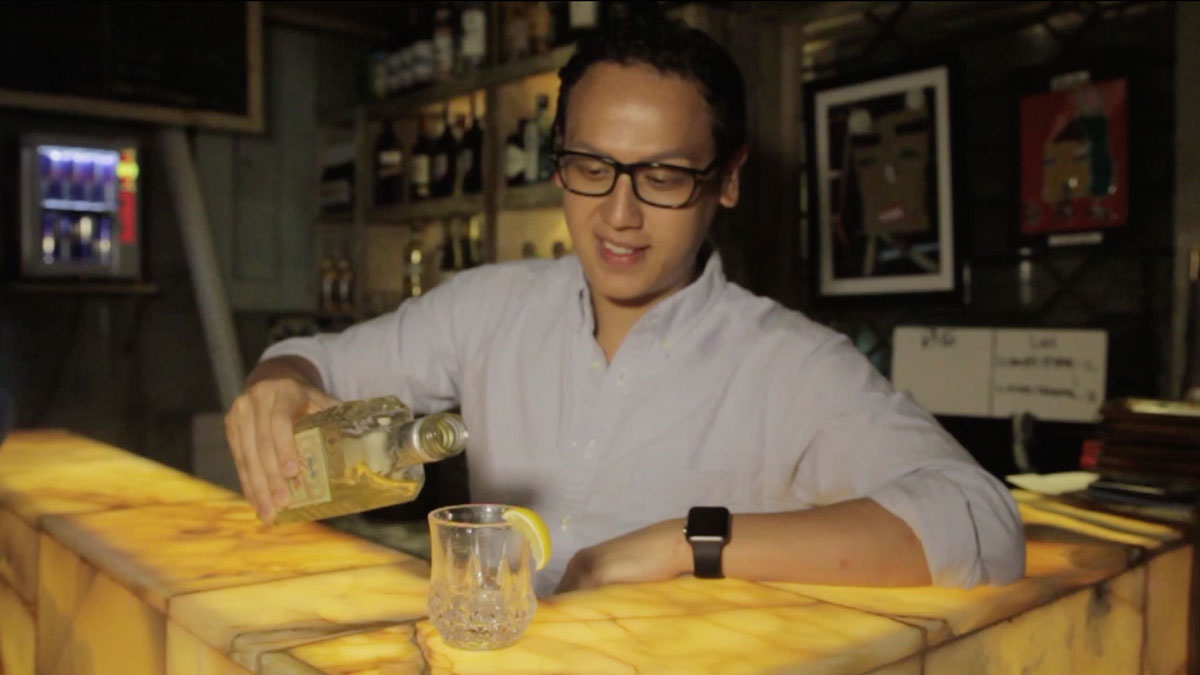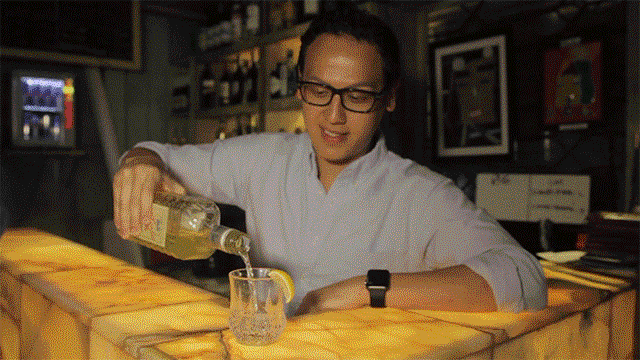 "Luck is where opportunity meets preparation"
Risky business
The success of Persia Grill was Kian's signal to step out of his comfort zone once again. He likened the business to a child, wherein the early stages are spent holding its hands, feeding and teaching it. But little by little, the business will start running on its own and Kian can let it be. But being the go-getter that he is, he just cannot sit still. With Persia Grill in the background, he craved for another adventure to satisfy his itch.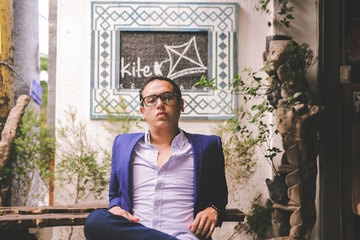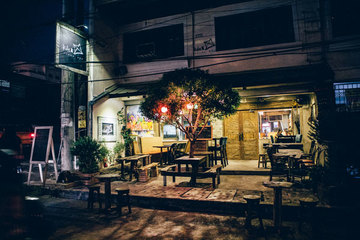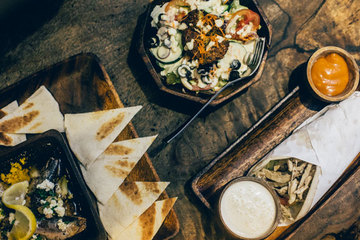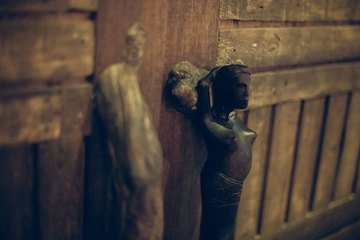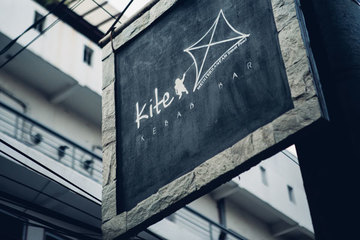 His latest passion project is Kite Kebab – a Mediterranean street food restaurant located at the heart of the nightlife district in Makati. 
Kian built Persia Grill with his family. For Kite, he took a more liberal, hands-on approach. Everything from the conceptualization and design to the menu were thought up by Kian himself. He didn't hire an interior designer, choosing to source, handpick, and put together the restaurant's entire look himself.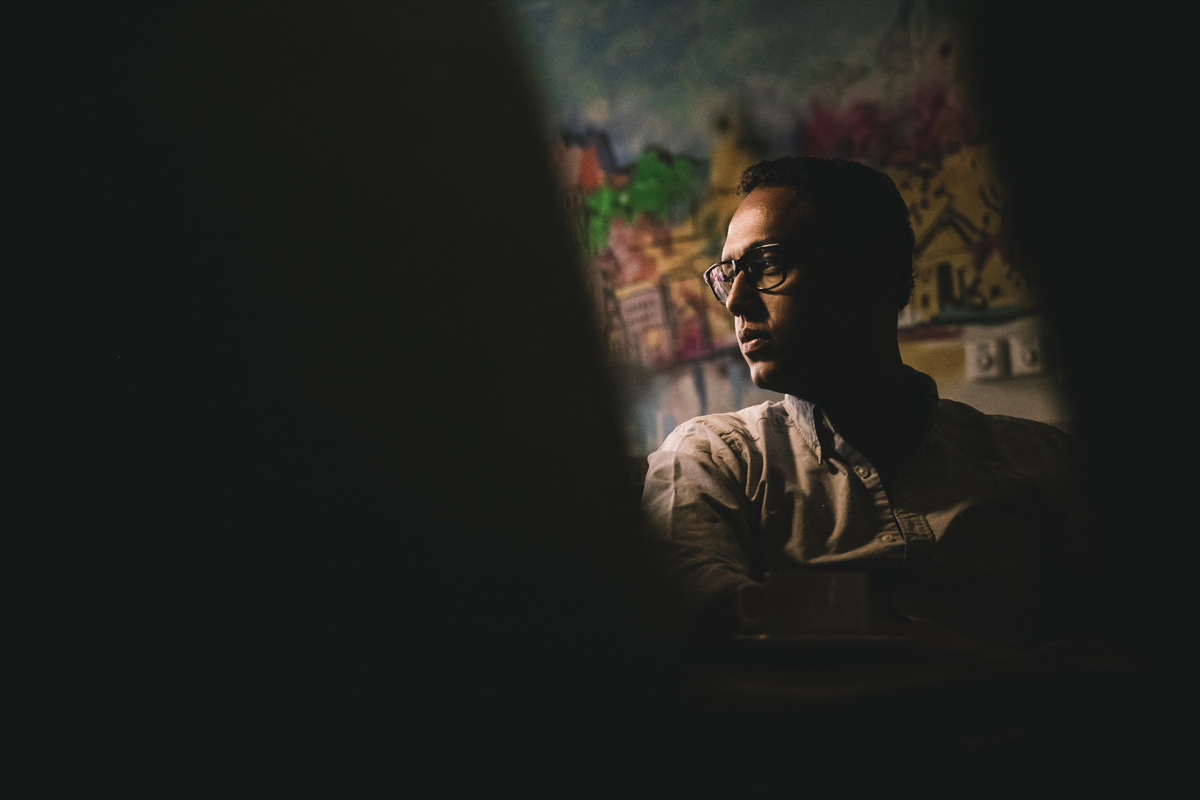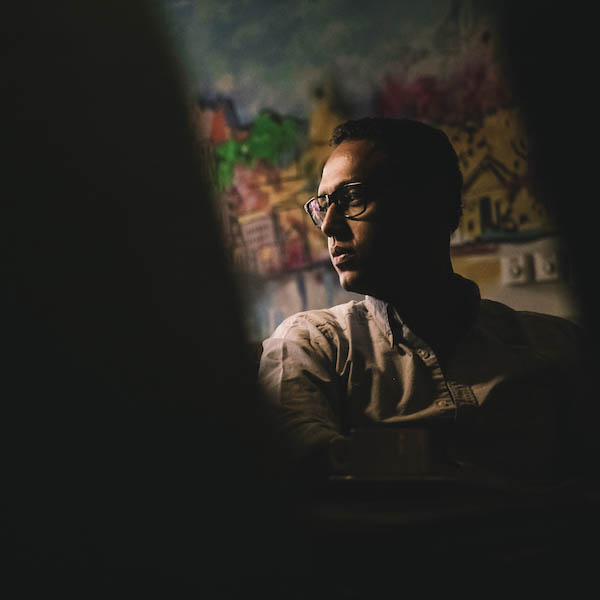 "You're going to burn yourself, literally and metaphorically. You're going to break down. You're going to fail, for sure. You're going to make mistakes, for sure. But the success is all so much sweeter every time you surpass it."
Nothing ventured, nothing gained
At night, Kite Kebab is a swirling vision of bright lights, inspirational slogans, and swarms of people. Kian can be found circling the restaurant, handing out menus, pouring shots, and sitting at every table making friends with all his merry patrons. 
Many friends thought the idea of putting up a new concept was ludicrous, especially when Kian could have focused on growing the Persia Grill empire. But again, it wasn't a matter of money or personal gain for Kian.
For him, success is just a temporary elation. It's the thrill of the challenge that keeps him going, as well as the opportunity to give his creativity free reign.
Kian understands that hardship and failure are all part of the story, and it's because he embraces these facts of life that he's tough. He's a risk-taker, not because the failures don't bother him, but because he knows that he'll come out on the other side, stronger, wiser, tougher.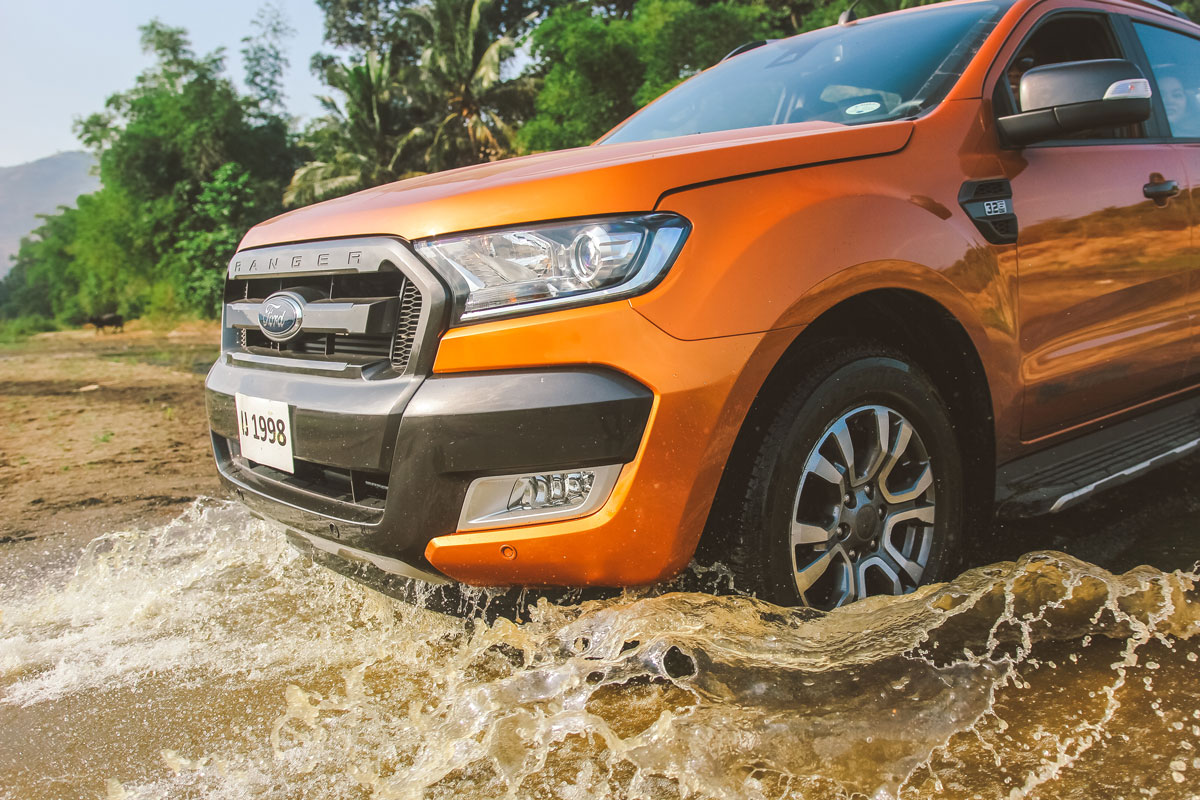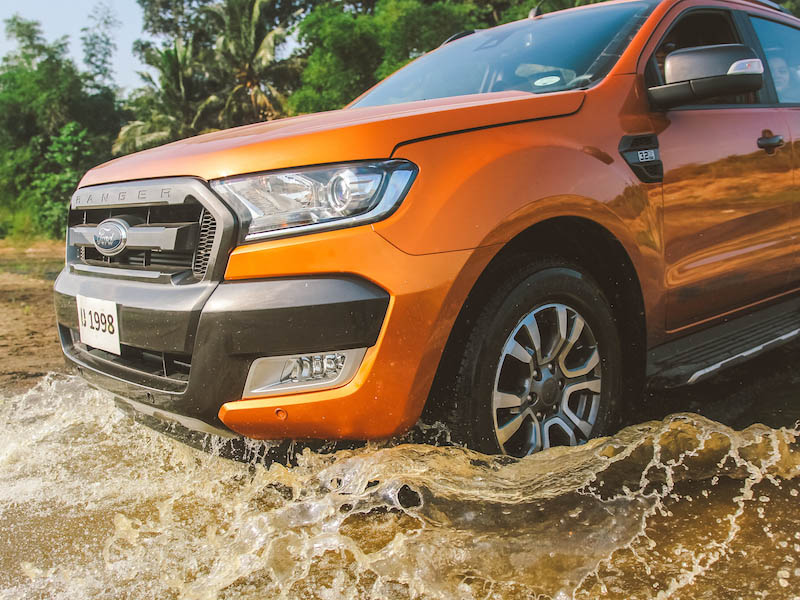 ---
Raf Dionisio
Bridging the Gap
It is a late Wednesday evening in Manila, and Raf is almost singlehandedly loading a 4×4 pickup with 15 sacks of ube (purple yams). Each sack holds around 200 seedlings apiece: a contribution from the nuns of Good Shepherd in Baguio. After the long haul, he hops on the truck and begins his usual 3-hour sojourn to Zambales. 
San Felipe, Zambales is a prime surf spot and a nearby getaway from the city. Raf Dionisio is one of the co-founders of one of its most popular accommodations: a humble but well-known artists' hostel called The Circle. But he's only spending the night there, because early the next morning he's got seeds to deliver.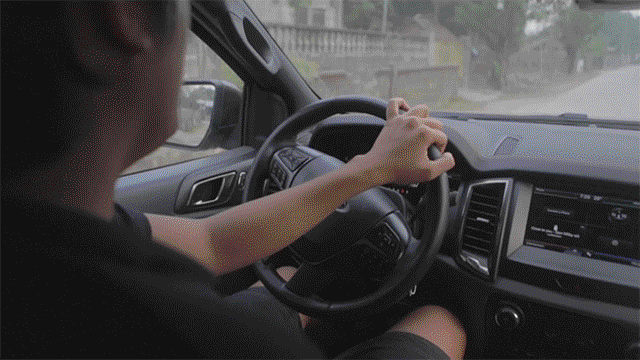 "I can see a Zambales with its rainforest intact. And a Zambales that is not poor."
On the verge
In the unexplored peripheries of San Felipe lie the 8 tribes of the indigenous people of Zambales. 
Visiting the tribes is an arduous journey across long stretches of dirt, rock, and volcanic ash with no trees to offer shade. Across the horizon is a view of brown, balding mountains, uncrowned because of frequent fires both natural and manmade. 
Read Raf's test drive of the Ford Ranger here >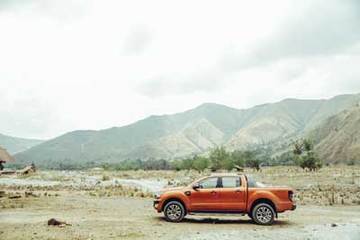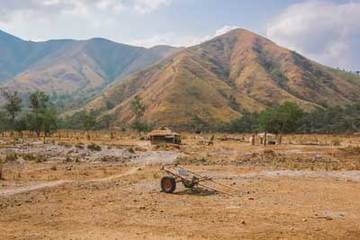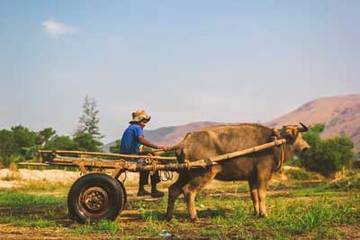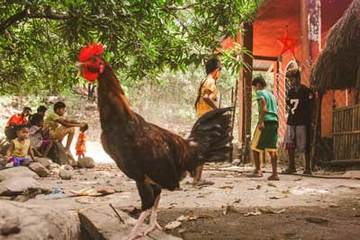 The 1991 eruption of Mt. Pinatubo caused the devastation of the lush rainforest that was once the wealth of the Aeta of Zambales. As a by-product, the Aeta lost a big part of their culture as well. Back then, they donned traditional bahags. These days, they clothe themselves in the secondhand dole outs of city folk. 
The Banawen tribe is the most remote destination, and therefore the poorest of the poor. With no proper roads, their community is virtually inaccessible without a powerful 4×4. 
The land in Zambales is bare, but not yet barren. If the Aeta had the supply and the means, they could work to reforest their land.
That's why Raf is on his way with a truckload of seeds. His vision is two-fold: to empower the Aetas to bring back the rainforests of Zambales and uplift them from poverty.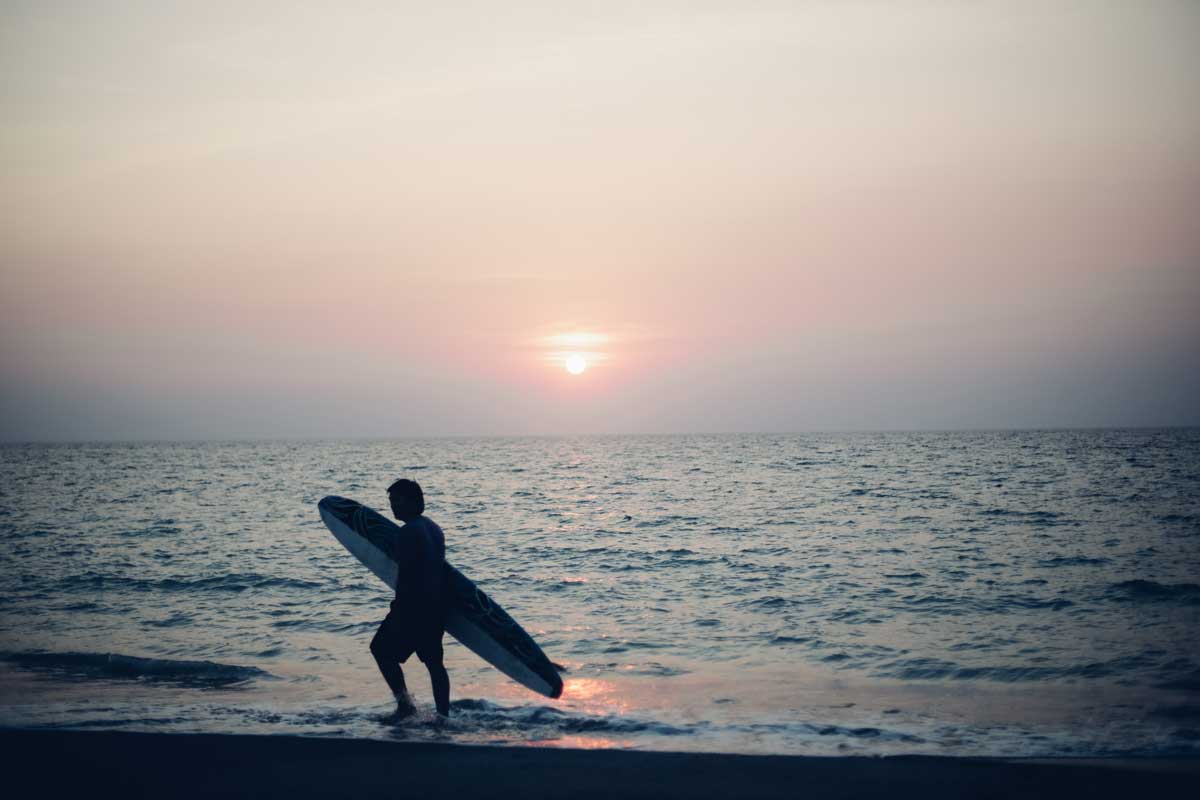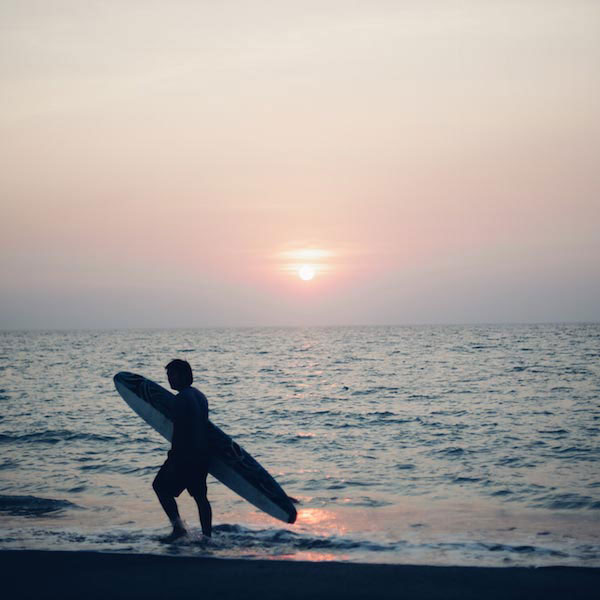 "I don't think we're a typical hostel. I think I'd dare to say that we're trying to change the way tourism is done in the country."
The Circle Hostel
Raf Dionisio is a firm believer in the power of social tourism. Initially, The Circle Hostel was just a business, but it offered a platform that was still quite unheard of at the time; one that went against the tradition of privacy, high walls, and segregation. What The Circle Hostel offered was an environment that encouraged meeting, mingling, expressing, and learning among honest company. 
At Circle, locals and foreigners alike built a backpacking culture that inspired a spirit of discovery. More artists' hostels popped up and made use of the same platform. The popularity of The Circle Hostel translated into better business for the locals as well, who provided services such as food and transportation for the tourists.
Raf saw how one good thing does lead to another. 
For years, the Aeta have lived in the margins, left behind by civilization. But if they could flourish, there is massive potential for the whole of Zambales to flourish with them as well.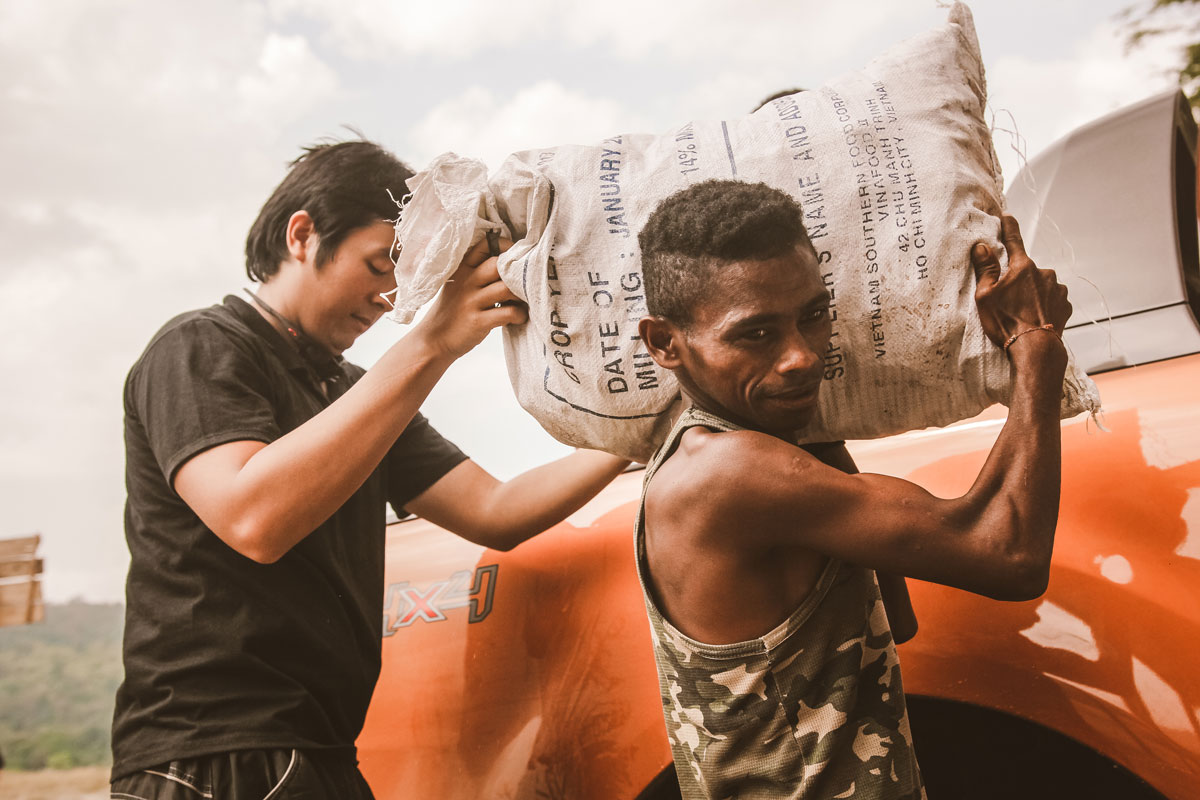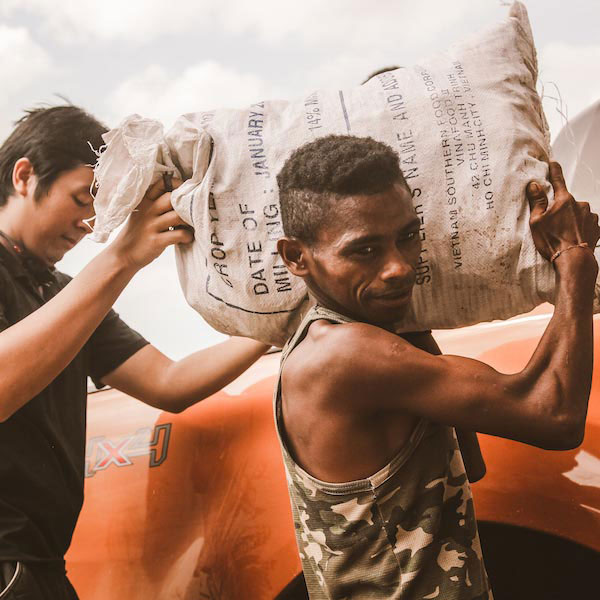 "I'm really for faith and action, rather than just talking about it and not doing anything."
All in a day's work
Raf is greeted by Herman, the Banawen tribe's chieftain: a short, thin, but sinewy man clad in a white shirt and jeans. He is barefoot, with his hands and feet thickly calloused from years of labor and poverty. He's grinning because he has heard the news. 
Unlike other visitors who come and go, Raf is no stranger. He is openly welcomed by the tribesmen because he has spent months travelling to and fro their villages, building an air of mutual trust.
The Aeta are ecstatic when Raf unloads 8 sacks of ube from the truck. The elders clutch the seedlings with bright, hopeful eyes, imagining the feast they will have for dinner.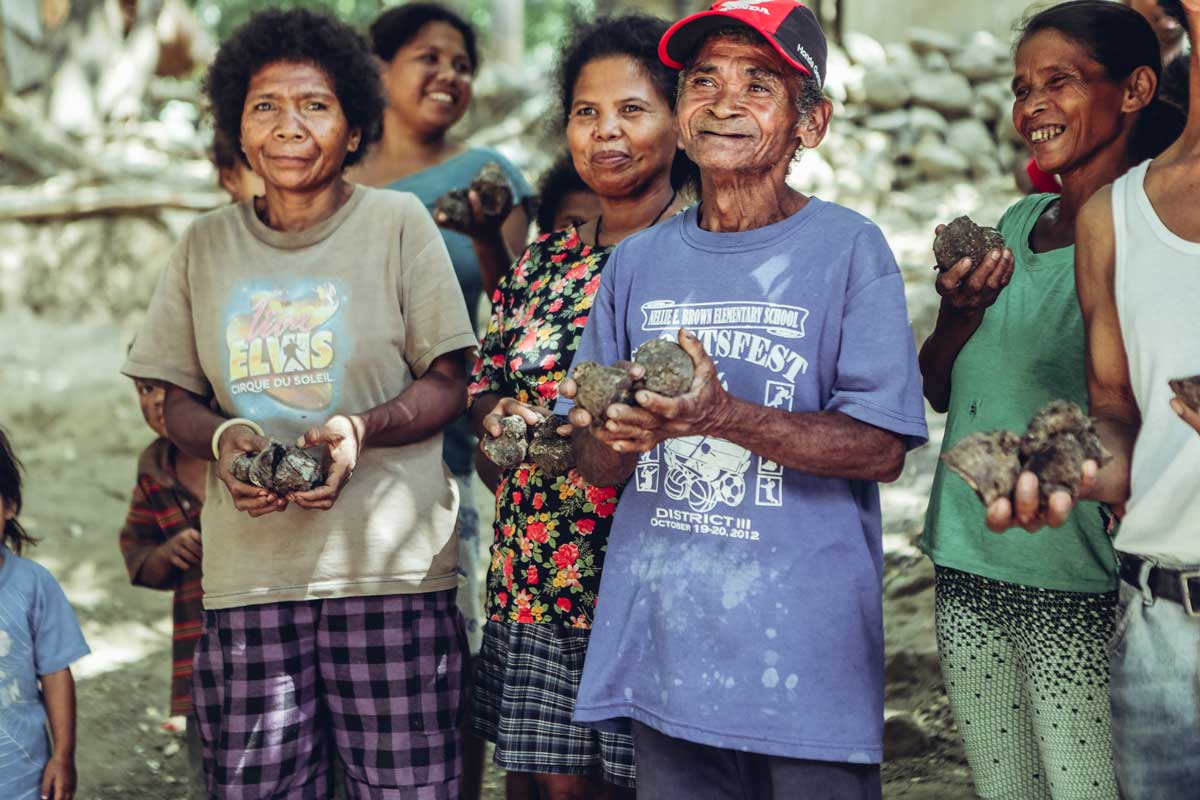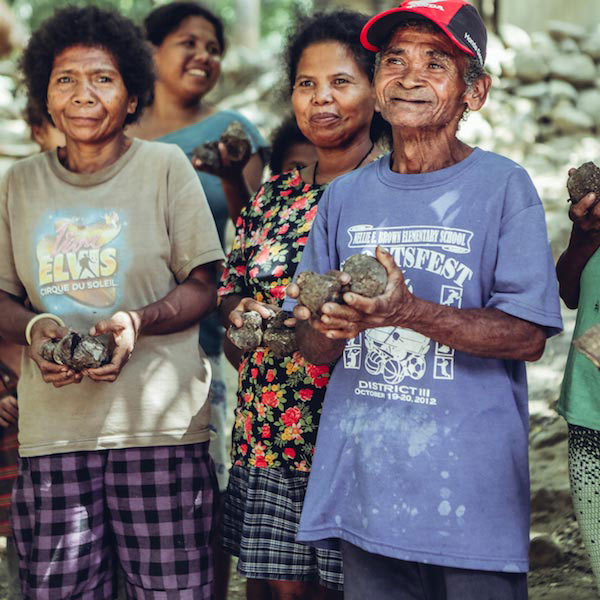 "Who are Filipinos anyway? We're always halo-halo, with all the colonization that's [happened]. But these guys are quite untouched, the way their tribe functions."
Inclusion: it's the force behind The Circle Hostel's success. In a society that puts up walls, Raf wants to bring rifted people together. He wants a Zambales that will flourish from the roots. He wants a Philippines that can connect with the basic elements of their culture.
It's a tough, unglamorous job. It requires a lot of time and entails being in constant transit. It takes a certain kind of person to do this. Luckily, Raf is happy to do so. — Rappler.com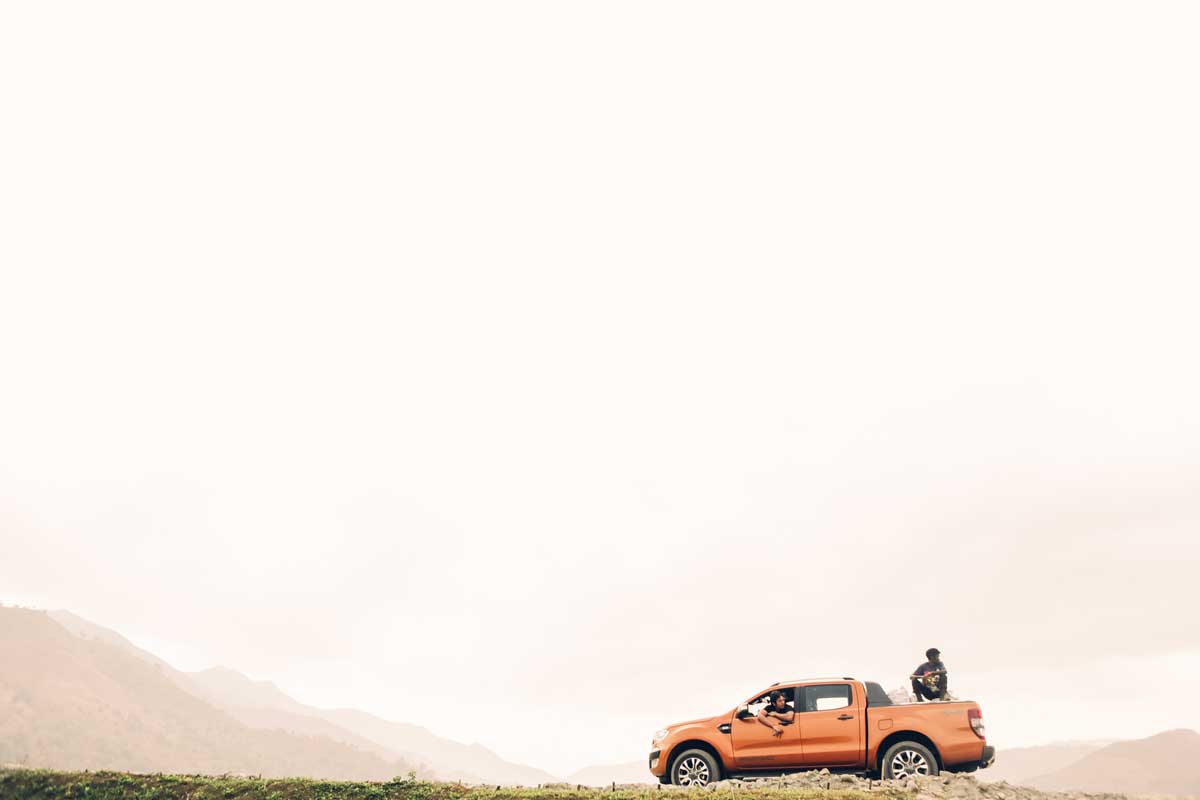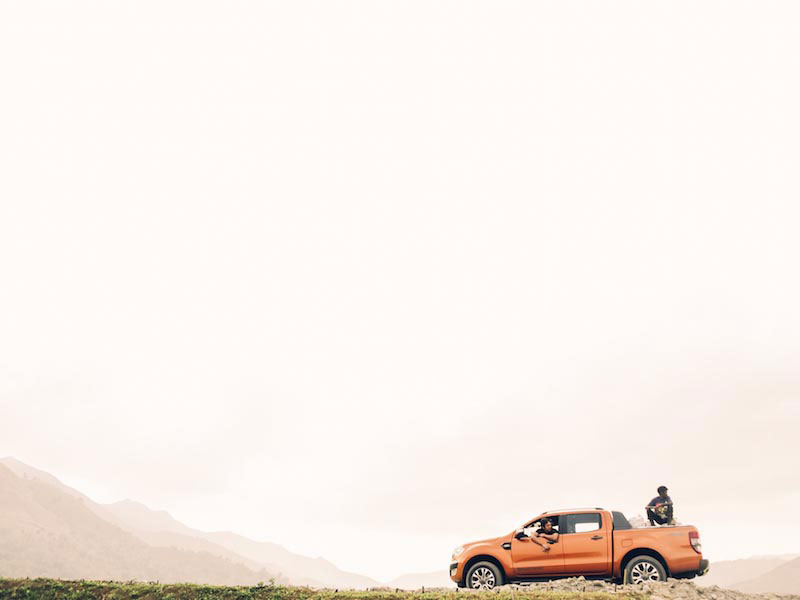 "I believe that whatever you're passionate about should be able to connect, in a way, to create something better in the world."