What's with this limited edition burger that hundreds signed up for to taste?
What's better than a free burger? A free Seriously Good Burger born out of a collaboration between the famous Heinz and crowd-favorite burger joint, Sweet Ecstasy.
One hundred fifty burger fans were lucky enough to try this limited edition concoction for free. On July 9, Heinz and Sweet Ecstasy revealed their Seriously Good Burger and asked their followers to simply comment on their Instagram post to get a chance to taste it.
Since these burgers are available for limited time only, 850 hopeful taste testers signed up to get their hands on a Seriously Good Burger. But only a few people got to try it. And here's what they have to say:
What makes this burger seriously good? Besides the fact that it's a signature Sweet Ecstasy burger, it was made even better by a secret ingredient: the all new Heinz Seriously Good Mayonnaise. Yes, you read that right. The makers behind your favorite tomato catsup have come out with a seriously good mayonnaise that's just fitting for a seriously good burger.
Heinz Mayonnaise is rich, smooth, and creamy – just the way you like your mayonnaise. It's made from 100% free-range eggs, and contains no artificial flavors, thickeners, and colors, which makes it seriously good.
This burger collaboration was made with good intentions, too. Heinz partnered with Sweet Ecstasy to help drive more awareness to this small restaurant chain. Since the pandemic has affected Sweet Ecstasy's dine-in services and therefore experienced some sales losses, Heinz wanted to encourage people to still enjoy their tasty burgers from their homes.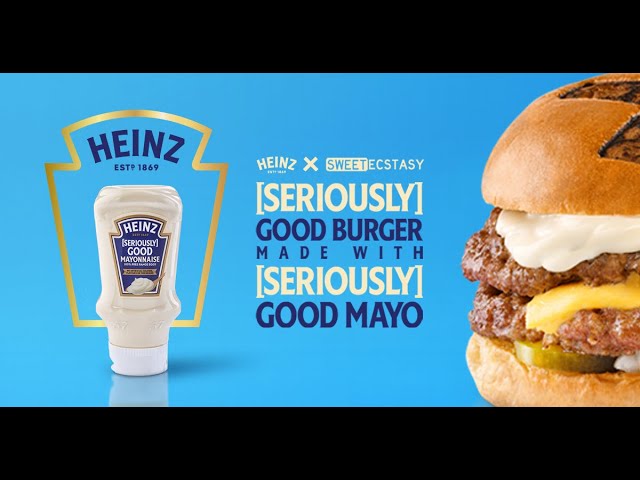 People are definitely missing the experience of dining out with friends and family. Nowadays, we're limited to ordering take out food or delivery which is fun, too, but is not just the same as getting together in a restaurant over freshly-cooked food. By giving away free Seriously Good Burgers, Heinz and Sweet Ecstasy hope to at least bring smiles to people's faces.
Did you miss out on the limited edition Seriously Good Burger? Don't worry. Just get your hands on Heinz Seriously Good Mayonnaise and you can turn your usual burger into a seriously good one.
Heinz Seriously Good Mayonnaise is now available in supermarkets and Lazada. – Rappler.com