Don't miss the third episode of Kitchen 143 this Tuesday, July 20, 4pm
Bread and human history come part and parcel. According to the Proceedings of the National Academy of Sciences (PNAS) journal, it is estimated that bread has existed as far back as 30,000 years ago. This countered the notion that prehistoric humans were just meat-eaters.
Bread has also been used to exemplify human innovation, with the popular saying "greatest thing since sliced bread." Because, as it turns out, keeping pre-cut bread soft while still holding form was no easy task before the early 20th century.
Given the historical precedence, should we be surprised that bread saw a "comeback" at this momentous time in history?
Early into the pandemic, just like coffee (which we featured in our previous Kitchen 143 episode), bread became one of the more popular lockdown fascinations. In the Philippines, ube cheese pandesal became a food trend. People also started baking their own bread either as a hobby or as a source of income. And, holding picnics, complete with sandwiches, became an alternative given indoor dining restrictions.
This Tuesday, July 20, Kitchen 143 will dive deep into the art of bread and sandwich making. In the live show, host Michelle Aventajado will be joined by Dough & Grocer and Prologue restaurant owner Alyanna Uy, as well as mom-entrepreneurs Jeanette Ipapa-Tuason and Issa Litton.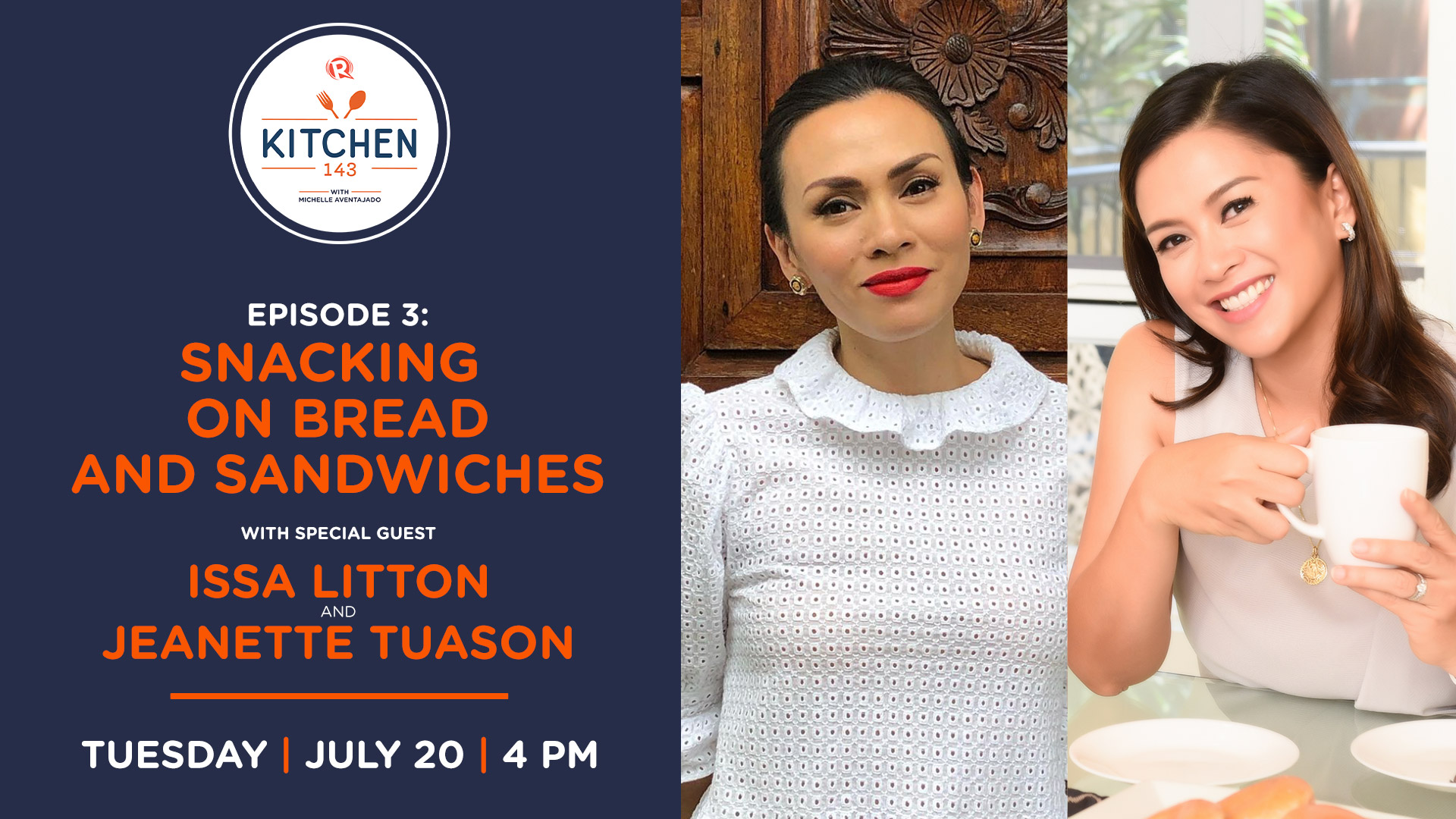 Together, they'll share their own bread stories, as well as some sandwich recipes they have been doing for their family.
There will also be prizes! So make sure to watch the episode closely to find out how you can win.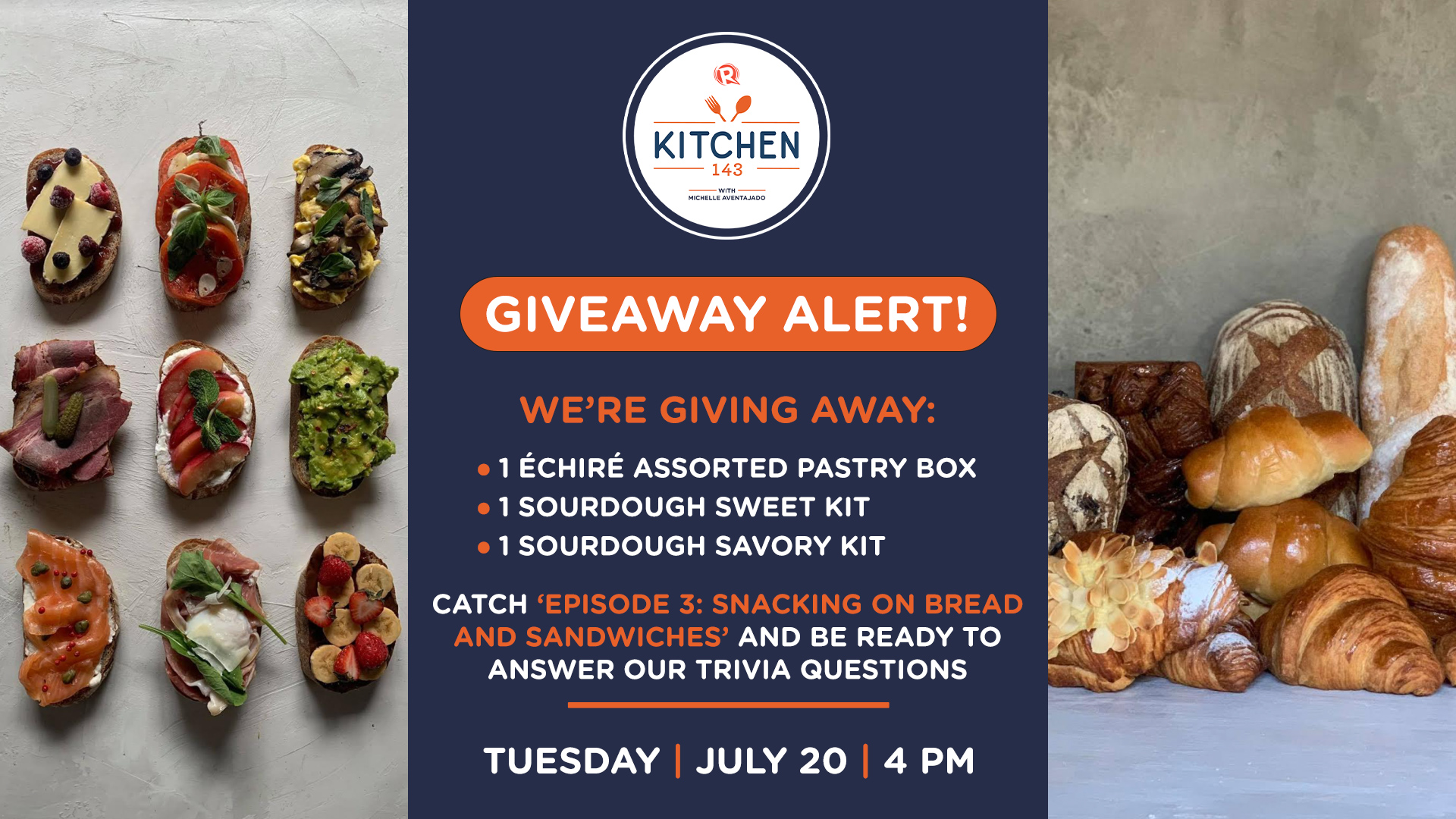 You may bookmark this page to catch the livestream of the episode. –Rappler.com