Miss cafe hangs less by creating your own comfy cafe vibe
Before the pandemic began, many of us had our own regular cafe habits. You could be one of those people who would drop by Starbucks almost every morning to get your caffeine fix and move on with the rest of the day, or maybe a frappuccino or a latte is your mid-week reward to keep you motivated. A cafe could also be your favorite hangout place with friends or where you can work or study at peace.
While there are things about a cafe that you won't be able to exactly replicate at home, like chatting with baristas or having other social interactions, there is a way for you to relive those moments until the day comes when it's safe to hang in cafes again. And it all depends on creating the right ambiance by using different tools, decor, and a bunch of other things.
If you're interested, here's how you start:
Choose a room or space where you can be comfortable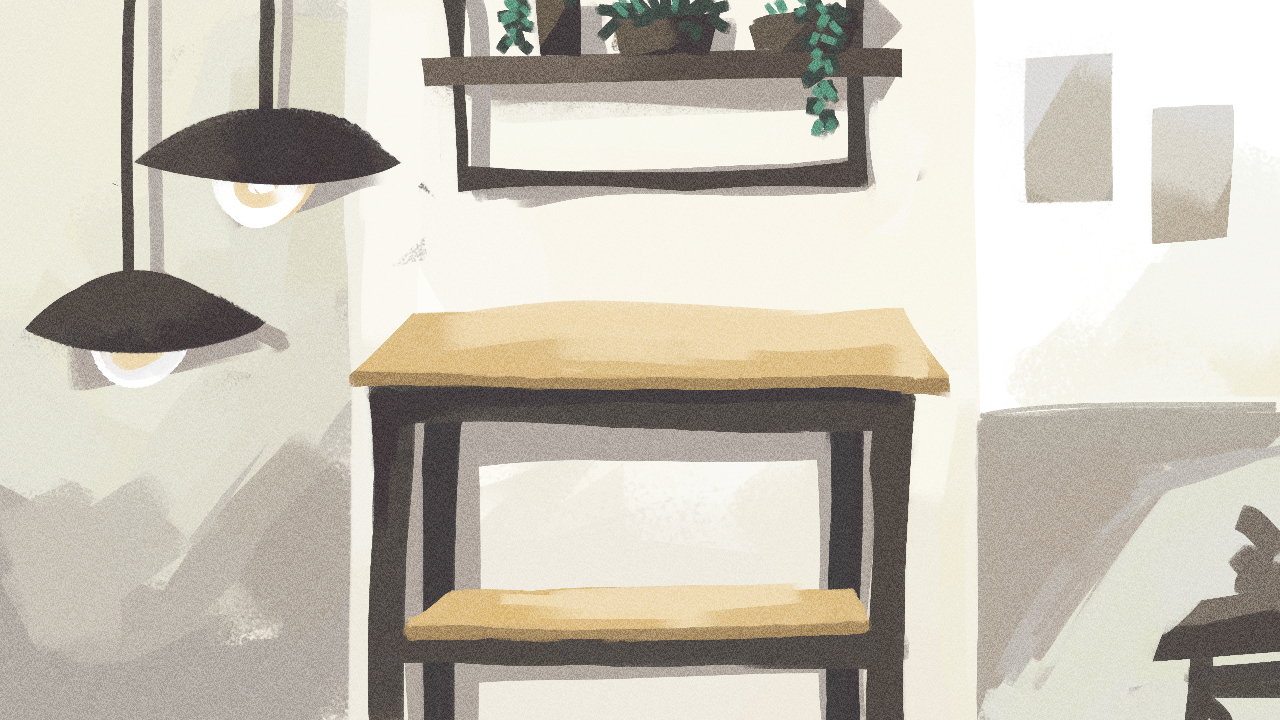 Cafe hangs are hard to resist for a number of reasons, one of them being the fact that cafes are built to be comfortable. So when you choose a spot, make sure it's a space where you can de-stress. Some factors to consider would be the amount of natural light that's available, or if it's too hot or too cold at times. You could also take a while and listen to background noise and see if it would bother you. And when you've found the right spot, the next step is filling it with what you'll need.
Picking coffee essentials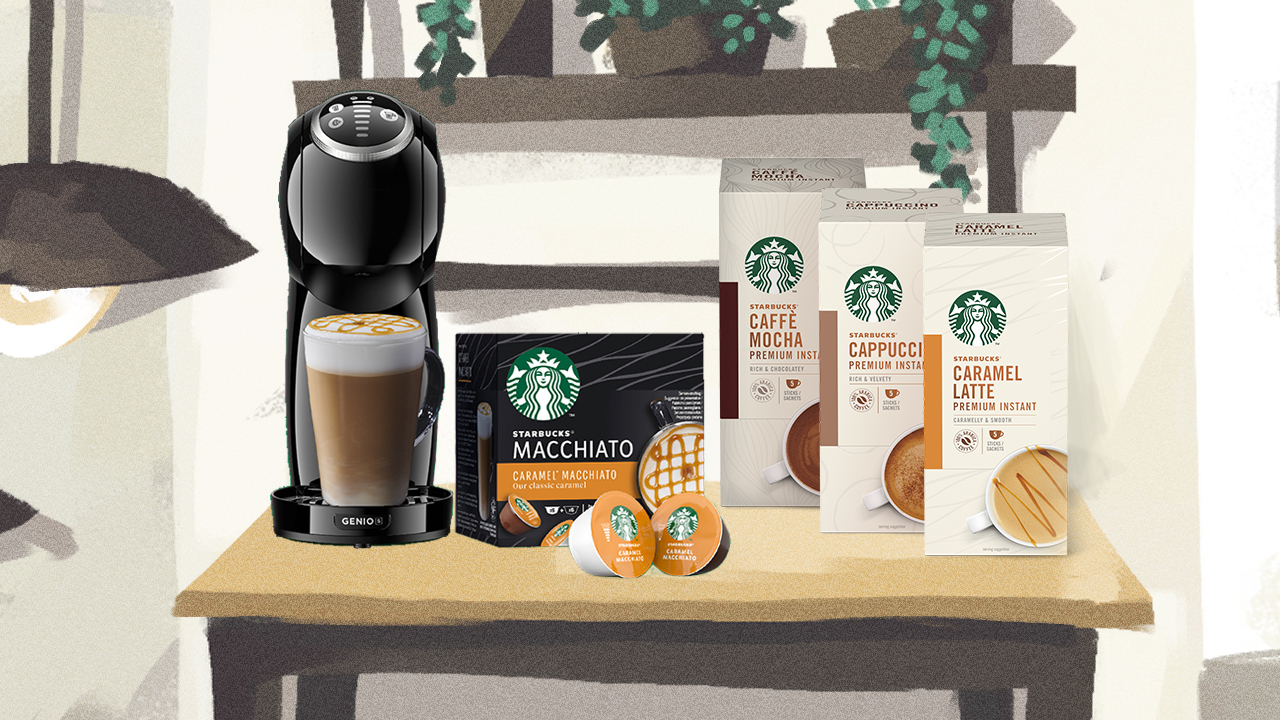 Of course, you can't have a home cafe without coffee. If you're starting a home cafe or a coffee corner, you need a dedicated spot within it where you will put all your coffee essentials. These would be the tools you use to make yourself a cup, and perhaps even cute coffee mugs or condiment containers.
The great thing about coffee these days is that you can enjoy a Starbucks coffee without having to complicate the process for yourself. Starbucks at Home is offering coffee enthusiasts from all levels, whether you're a casual drinker or a connoisseur, different ways to enjoy your favorite drink.
If you don't have your own espresso machine or other brewing materials for beans, you can check Starbucks at Home products at www.starbucksathome.com/ph/products to enjoy classic favorites like cafe mocha, caramel latte, cappuccino, or maybe some dark roast for some rich black coffee.
If you have a NESCAFÉ Dolce Gusto machine, Starbucks also comes in pods compatible with it. And for days when you want to prep a coffee without having to spend extra time making it, the premium solubles and mixes can be just as good.
The last step in this area is to flaunt all your coffee essentials by displaying them in a spot where you can admire them as you drink your cup.
The right kind of furniture
If bar stools and coffee tables aren't feasible or buying new furniture is too expensive, see what you have at home that can make this space a good coffee corner. This would also involve thinking about the activities you want to do here. For example, if you want to sit around and read a book as you enjoy your coffee, then a chair and a table that's good for reading can be put here.
You can also consider lighting. Most cafes allow a lot of natural light to pour in during the day but are more relaxed at night with warmer tones. You can also think about decorating the space with wall art, maybe some cafe-themed trinkets or posters, or a chalkboard with some specialties written down?
The right kind of furniture means fulfilling the functions you want out of your home cafe while keeping it comfortable.
Romantic aromatics
Who doesn't love the smell of coffee? A cafe isn't complete without coffee wafting in the air. And while the smell of coffee is mostly produced as you make the drink, you can also try leaving whole beans (or ground coffee if you're okay with that) out in the open. Plus, beans can actually make for good decor.
Lo-fi music or jazz?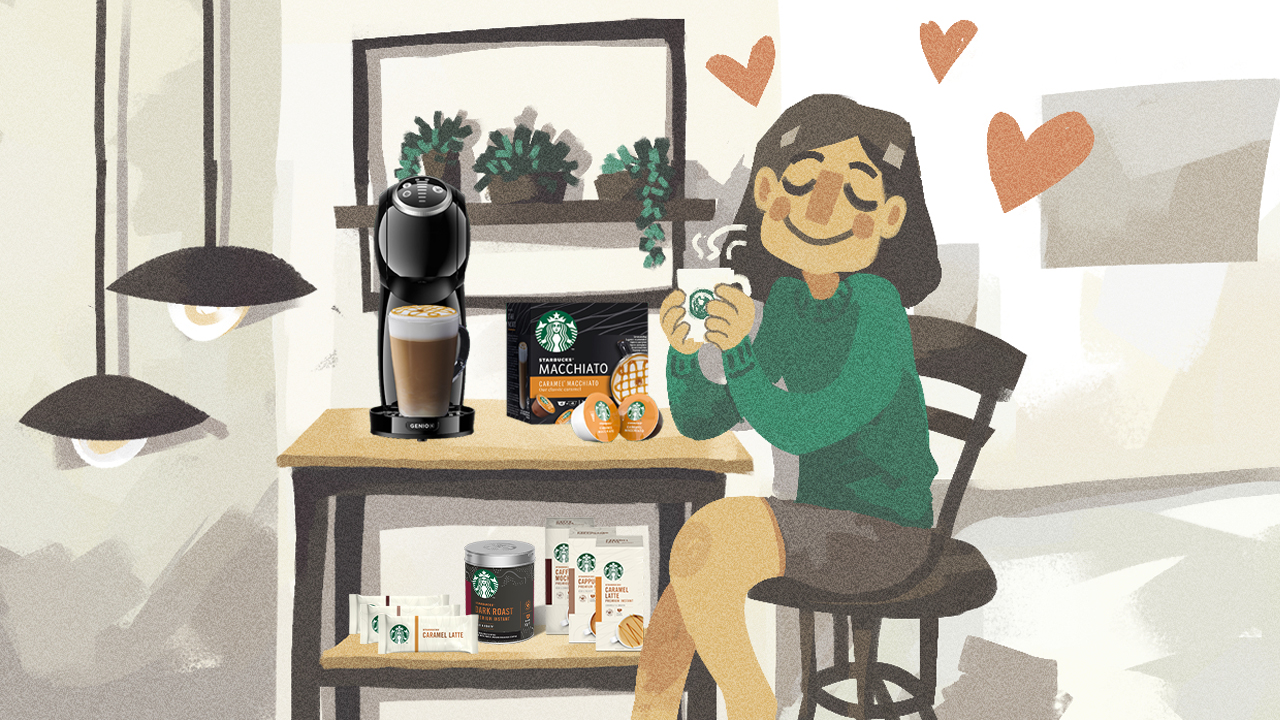 And last, but definitely not the least, is making sure you have good music in your home cafe. If you're a Starbucks regular, then you know the kind of music we're talking about – something relaxing, usually jazz or acoustic, maybe even Lo-fi. But whether you're into jazz classics like Coltrane and Miles Davis or something more casual and contemporary like acoustic covers, choose a playlist that you definitely enjoy. Try out different kinds of music as you're sipping on your favorite drink and see what completes the vibe for you.
Want to know more about Starbucks at Home? Check out their Facebook page, or visit https://www.starbucksathome.com/ph/products. You can also buy their products straight from Lazada or Shopee. – Rappler.com