This is the story of how one ensaymada turned into the beloved Mary Grace we know now
When you're a family of seven – two of those, kids – deciding where to eat out is borderline chaotic. Everyone is craving for different cuisines or are currently into different diets. Thankfully, Mary Grace would always solve that problem for us.
It's known to many as the ultimate tita place but for us, it's our family place. Whenever we're at Mary Grace, each of us already has go-to pasta dishes that we like ordering: Fresh Tomato and Herb for me, Seafood Pasta for my dad and sister-in-law, Smoked Salmon and Cream for my mom and my brother, and of course, a Margherita Pizza for all of us.
Meanwhile, the kids love their Crispy Cassava Chips with Onion Dip and Seafood Chowder but they do love the cozy play area at Mary Grace's Greenbelt branch even more. We would always finish off our meals with our favorite desserts: Lemon Bars and Mango Bene, and would take home Ensaymada and Cheese Rolls, too.
We just love everything about Mary Grace – the food, the ambiance, the customer service – it's hard to imagine them before they became this beautiful, homey cafe that has become a part of our family.
But just like any other successful business, Mary Grace started small. In fact, it all started with just one product – the now classic Mary Grace Ensaymada. And like other small businesses, Mary Grace first introduced their products to the market starting from home and then through bazaars.
However, before the ensaymada made it to the bazaars, it was first perfected through a lot of practice and experimentation, not to mention blood, sweat, and tears of Ms. Mary Grace Dimacali, the founder of Mary Grace. Mary Grace didn't have any culinary background. She was a mother of five who loved dough so much as a child, she got into baking as a hobby when she got older.
"As a mother, she would bake cookies, cupcakes, and pastries. She would bring it to gatherings of family and friends or share it with her neighbours and fellow mothers in our school. At first, it never crossed her mind to do business because she was so busy raising children," said Chiara Dimacali Hugo, Marketing Director at Mary Grace Foods, Inc.
"She also dabbled in baking birthday cakes. I remember as a child, all of our birthday cakes were made and decorated by my mom. She never ordered. It was always homemade and designed by her with flowers or cartoon figures. It was simple and was a labor of love."
Though she never thought of turning her hobby into a business, Mary Grace did know that she had a passion and talent for baking that can be better honed by proper training. So in 1986, she flew to the US to take a 12-month course on baking and bread-making.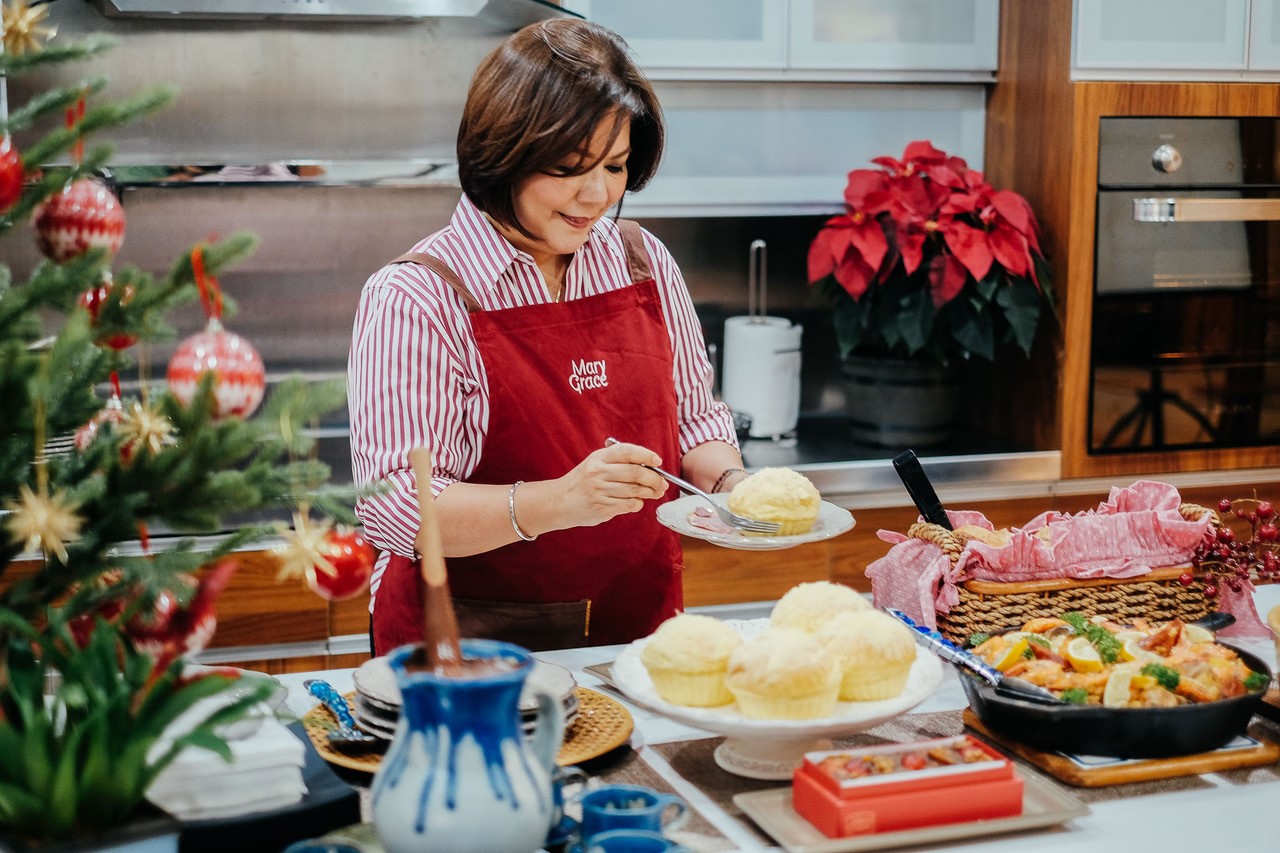 "She learned everything she could about bread and cakes. And then she came home to Manila and realized that she could do something with what she learned in the US," said Chiara.
Before she took the bread-making course, Mary Grace already tried selling fruit cakes to relatives and friends every Christmas. But after her training, she needed a product that would keep her busy while her children were at school, and something that would sell even beyond the holidays. That's how the Mary Grace ensaymada came to be.
"There were very few ensaymada brands during the '80s. But she said to herself, I want to develop my own recipe of this local delicacy and make it my own – with the right texture and flavor. My mom worked on it for a very long time, there were lots of tears, until she perfected the recipe."
Still, only their neighbors and friends got to taste that ensaymada until her husband floated the idea of selling them at a Christmas bazaar in 1994. She agreed. On the day of the bazaar, she got a small table with 20 boxes of ensaymadas and her 10-year-old son in tow. But the first few hours didn't go as Mary Grace had hoped.
"She was so worried because it was already mid-day, with five hours to go before the bazaar ends and she hasn't sold a single box. Of course, she started doubting her product," said Chiara. "My brother then went to my mom and he said why don't you let the people taste it? So she opened one ensaymada and cut it up into pieces for free samples and by the end of the day everything was sold out."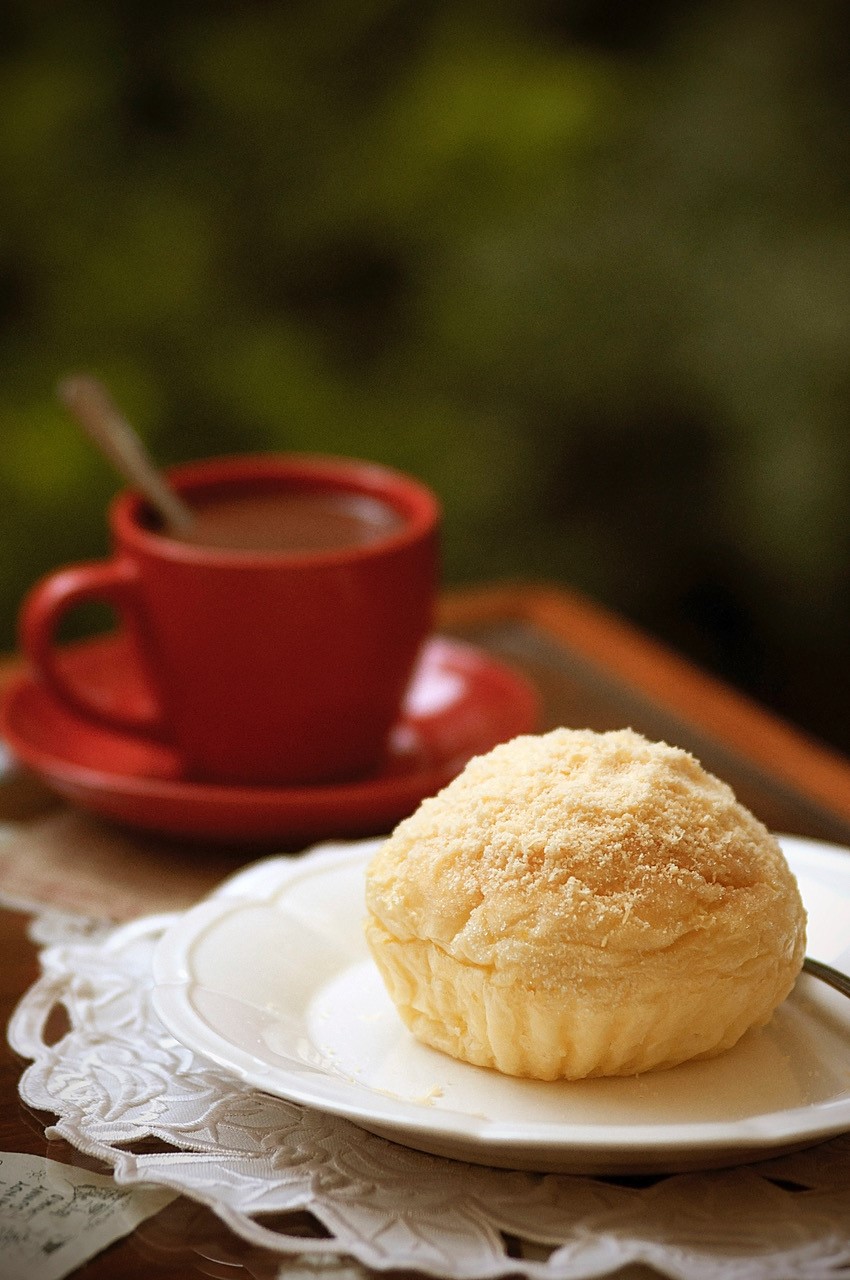 From then on, Mary Grace became a small family business – going to multiple bazaars at a time, taking phoned-in orders, delivering to houses all with the help of her husband and children. They also rolled out other products that we know now like cheese rolls, brownies, and other pastries.
Seeing how customers were snapping up their products, they decided to open their first mall kiosk in Glorietta 4 – which you can still find there today. Prior to this, Mary Grace knew that she needed to hone her business skills so she took up a masters degree in entrepreneurship at the Asian Institute of Management. Part of her thesis was to grow her business by venturing beyond the bazaar scene.
"She always had this nagging desire to open a place where customers can sit down and enjoy her baked goods. She always had the vision to serve her cheese rolls and ensaymada with hot tsokolate because it's a very Filipino thing especially during Christmas time," said Chiara. "It took four years after we opened the Glorietta 4 kiosk. It was 2004 when we opened our first cafe."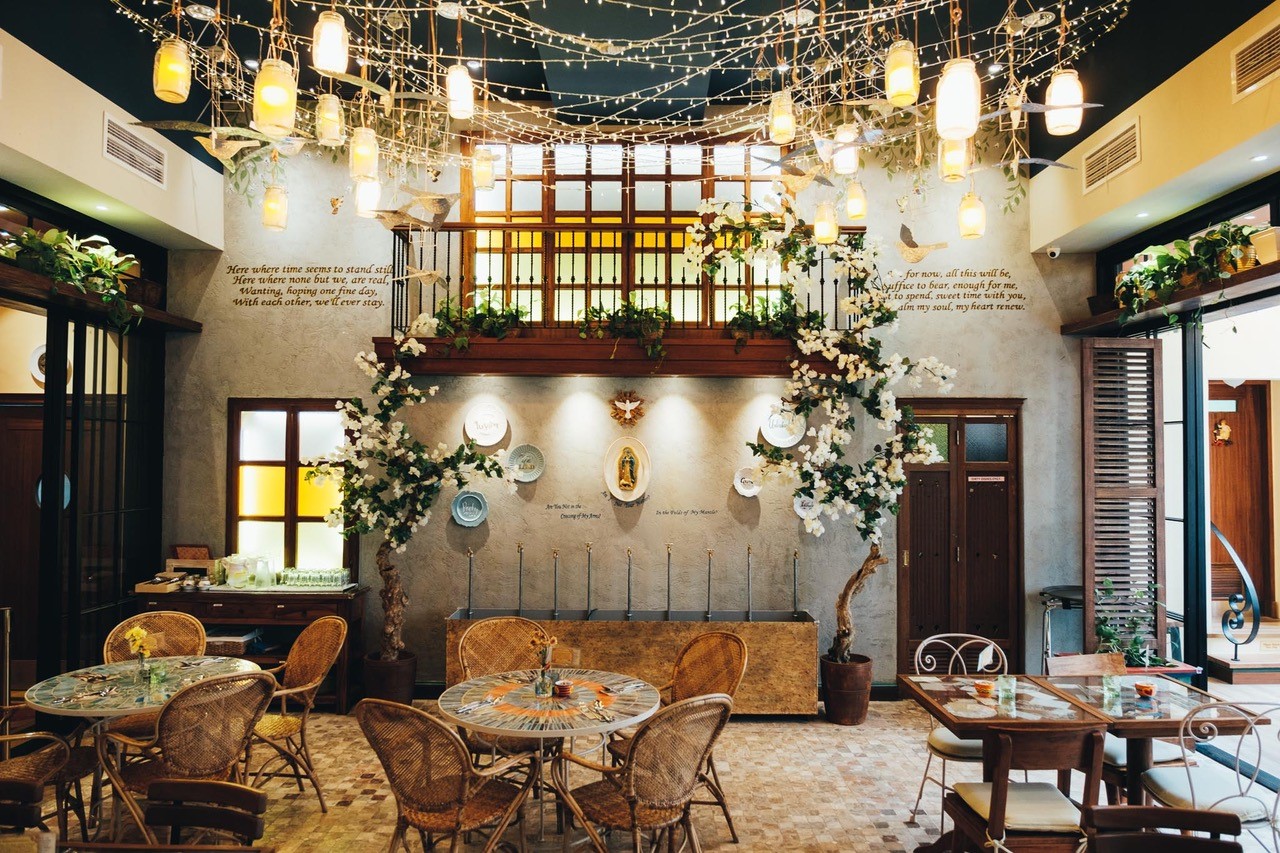 Today, they have 38 kiosks and 44 cafes all over the Philippines. The number could have been higher but the pandemic made them pause and rethink their business. Is it practical to open new cafes during quarantine? Would a curbside location work? They also had to do something they would have considered unthinkable pre-pandemic: offering Mary Grace products for delivery by partnering with delivery apps.
"We never had to do that before because part of Mary Grace is the cafe experience. We had to go out of our comfort zone. You don't get your food as hot and it's not plated anymore. Deliveries only work with pizza but for everything else, it's suboptimal. But [we thought] let's give it a shot, we have to keep this business afloat and we have employees relying on us."
And even though they were skeptical about the way Filipinos think about pre-ordering their cakes and pastries, they also dove head first into digital and e-commerce– something that was never in the pipeline.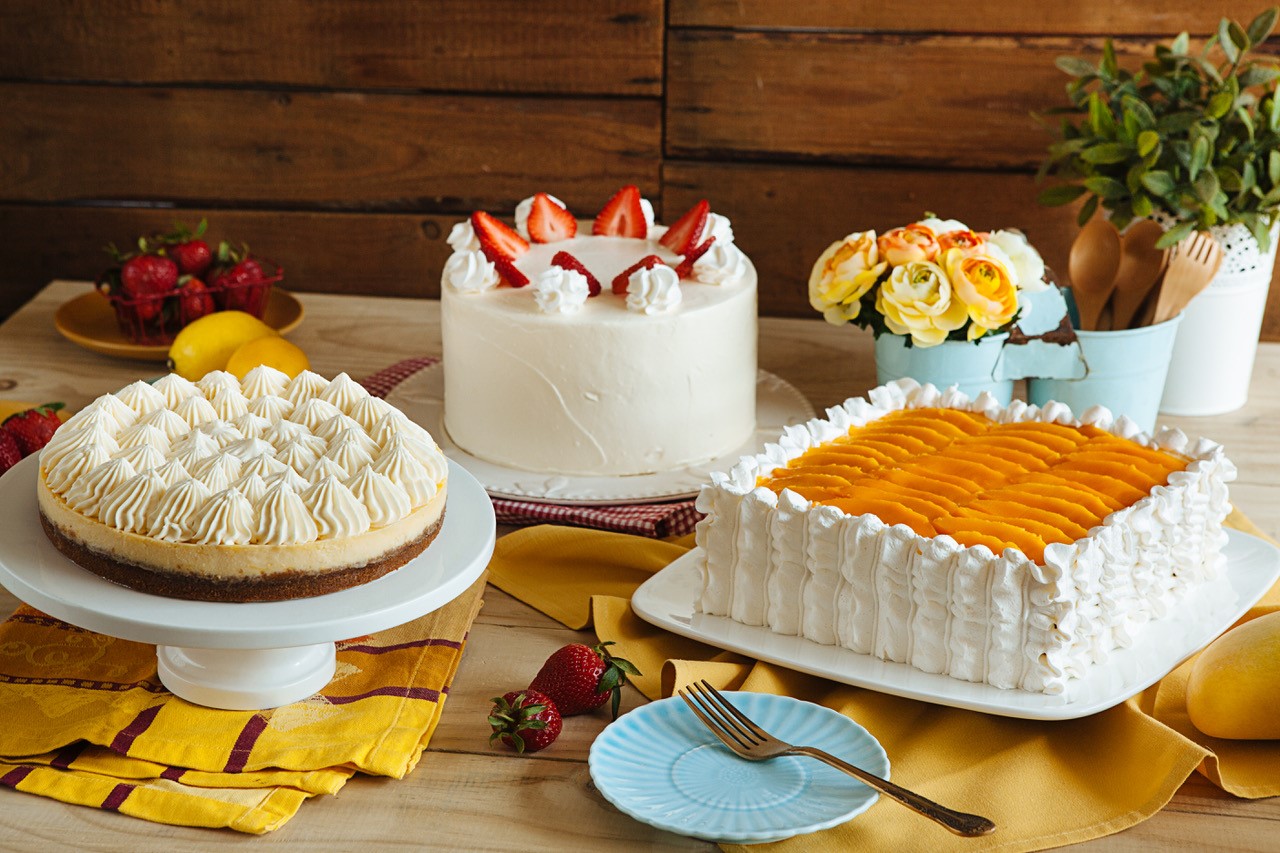 Mary Grace also tries their best to boost employee morale. They host virtual gatherings or "zoomustahans" which involve sharing, games, and karaoke. They also recognize employees who continue to fulfill their responsibilities at work despite the challenges.
"By the grace of God, we are staying afloat. We are doing alright. And we continue to hope," said Chiara. "At the end of the day, no matter what happens you need to stay hopeful because that's what will pull you through."
Now, with your BDO-issued American Express Cards, you can help local, homegrown businesses such  as Mary Grace Cafe bounce back. Shop at participating American Express Shop Small merchants and  earn 5X Rewards until August 31, 2021.
With over 1,000 merchant locations, ranging from retail shops, restaurants, and specialty stores. Reward points earned can be used to redeem a reward of choice from a selection of gift certificates, gadgets, appliance, air miles and more.
When you shop small, you help not only businesses, but entire communities. Help sustain livelihoods and support local.
For more details, visit americanexpress.com.ph/shopsmall. – Rappler.com 
Editor's note: An earlier version of this article stated that the promo is until June 31, 2021. It has been edited to reflect the promo extension.