All you need is a coffee shop holiday playlist, a cozy spot, and holiday drinks made with NESCAFÉ GOLD
Café holiday drinks are something we look forward to every year. Apart from having the opportunity to drink these seasonal drinks, we also take this time to meet up with some friends and loved ones before the holiday rush kicks in.
While this is not something that we can do this year, that doesn't mean we have to skip it! Did you know that you can still have that holiday vibe and delicious drinks at home using NESCAFÉ GOLD?
Here's how you can recreate the café holiday vibe at home:
Pair a cozy coffee space with Toasted Marshmallow Latte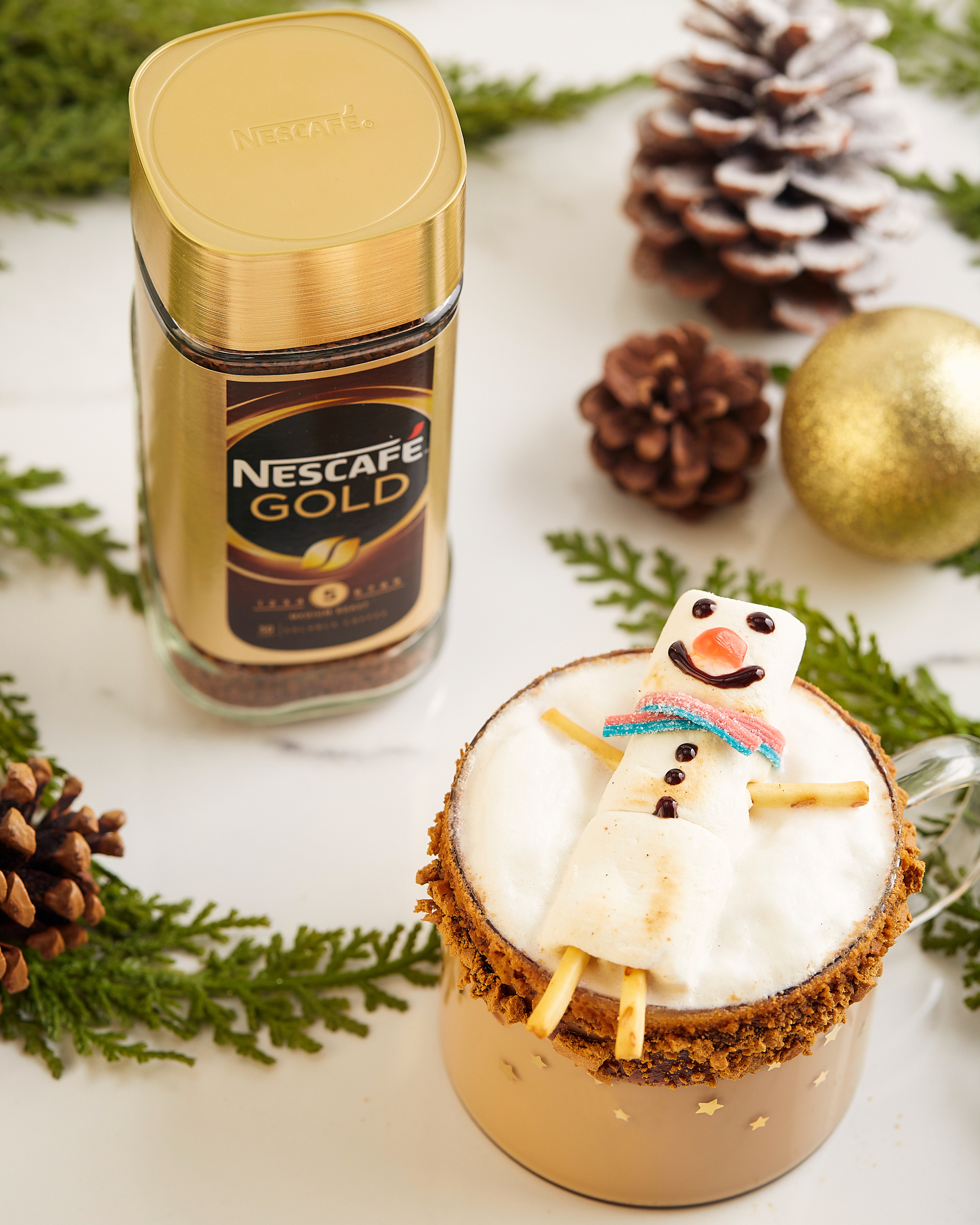 [WATCH: Get Crafty with a Toasted Marshmallow Latte]
We all have our favorite spaces at our local coffee shops. These spaces are where we unwind after a long day or where we pause during midday breaks. One of the characteristics of these spaces is that they make us feel comfortable. To replicate this at home, why not consider your favorite room in the house? Maybe you can also look for a space that is slightly closed-off from the rest of the house if you want some privacy.
Once you have chosen your space, set it up with some good pillows and blankets. You can also add a few plants nearby! Before you settle in, don't forget to bring a warm cup of Toasted Marshmallow Latte with you for a guaranteed cozy coffee session.
Listen to your holiday coffee shop playlist with a Dark Mocha Frappucino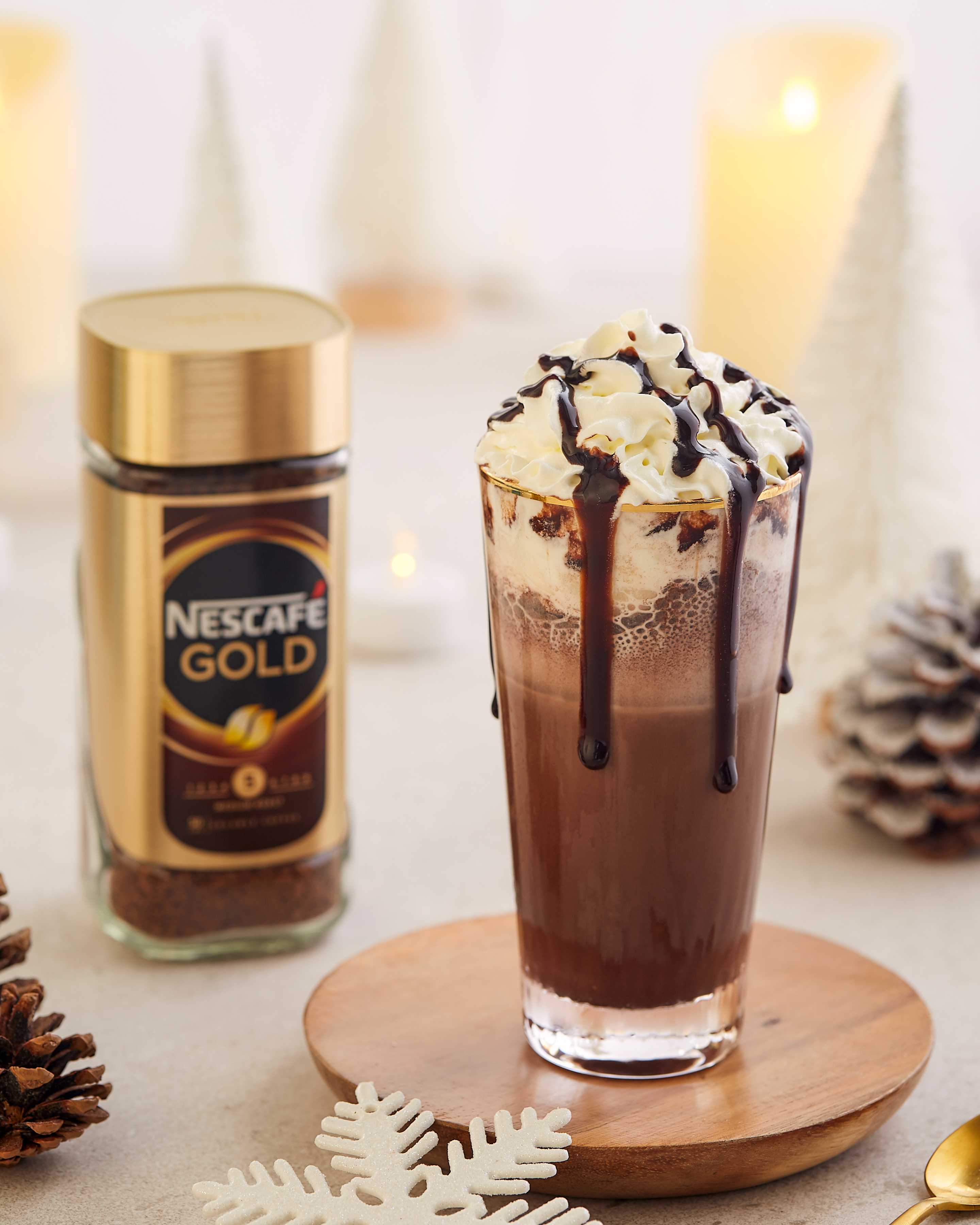 [WATCH: Indulge with a Dark Mocha Frappe]
Coffee shops are incomplete without that light music playing over the speakers. To lift your spirits, why not connect your phone to some speakers and play your favorite playlist? Pair your listening party with a glass of easy-to-make Dark Mocha Frappuccino.
Since dark chocolate is less sweet than milk chocolate, the added bitterness makes the drink more satiating and balanced overall. Because of this, you can take your time drinking it. If you have more time to relax, a long playlist and a tall glass of this drink will be perfect for you.
Complete your café virtual catch up with a Peppermint Mocha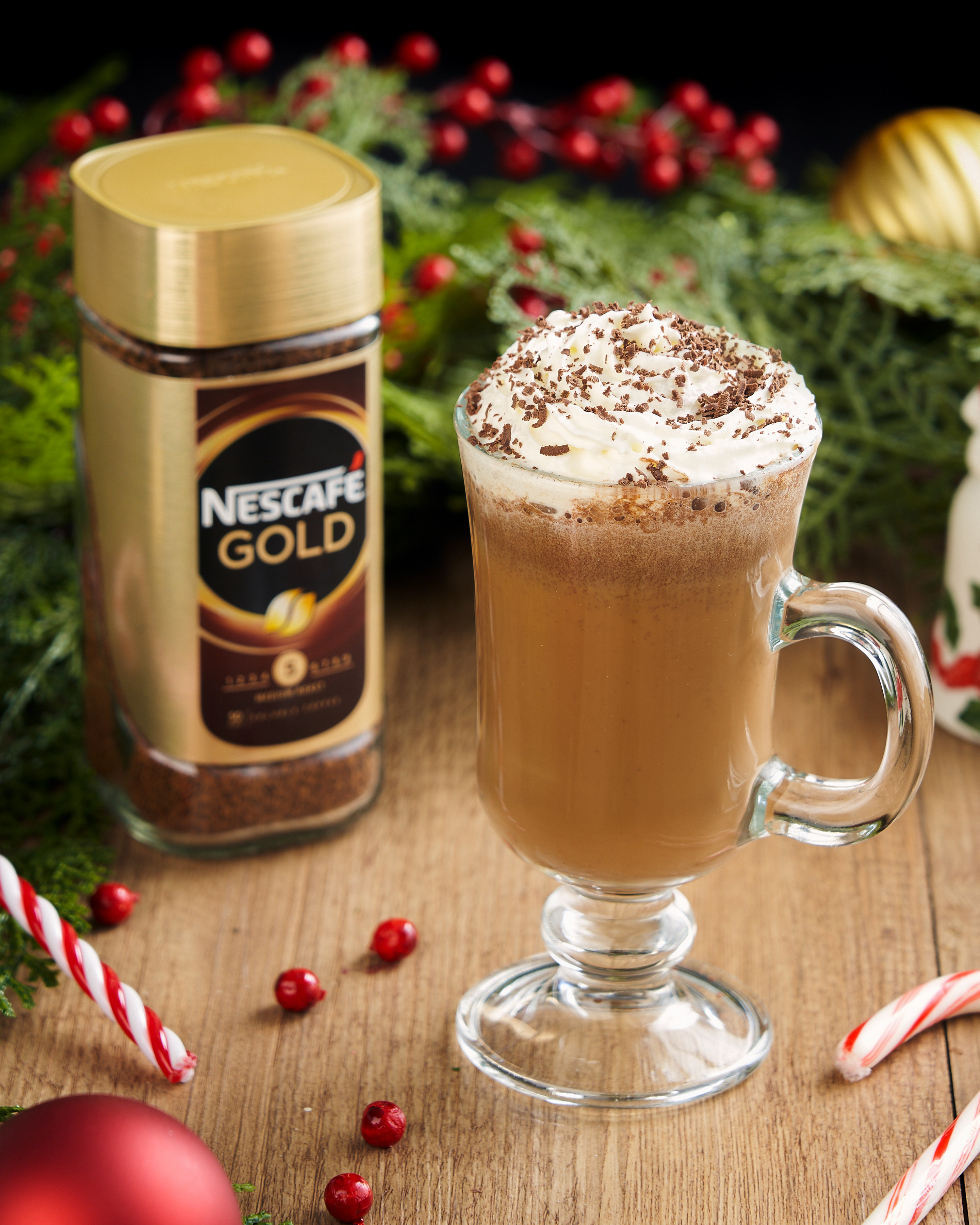 [WATCH: Make the Holidays More Special with a Peppermint Mocha]
Cafés used to be our go-to places when we wanted to hang out with friends. Even with the physical distancing restrictions, you can recreate café catch up sessions with your closest friends by setting up a virtual call over holiday drinks.
To make you even more connected, why not prepare the classic Christmas drink Peppermint Mocha? Before beginning your virtual catch up session, invite your friends to make their own version of this drink. Don't worry, it won't be difficult – just follow this recipe provided by NESCAFÉ GOLD. Don't forget to snap a picture of your matching drinks before you end your call!
Not a fan of these drinks? Visit NESCAFÉ GOLD's Youtube to see how you can create other holiday drinks such as Cherry Mocha and Toffee Nut Latte. With NESCAFÉ GOLD, there's no need to go out of the house to get that café holiday vibe. – Rappler.com