12
Go-getters share their tips on how to #FlowYourBest

MANILA, Philippines – How do people who've "made it" make it?
Success stories don't happen overnight. Achievers reach the top by working hard, honing good habits, and making the right daily choices.
In this fast-paced and ever-changing word, how can you find success, pursue your passions, and take care your self – all at the same time?
We asked ten people to share with us their tips on how they flow their best, along with the mantras they live up to in order to succeed in their respective fields. Read on and be inspired.

Nikko Ramos: 'Choose to be positive'
Being one of the youngest radio DJs in the industry makes Nikko Ramos no stranger to setbacks. Recently replacing a DJ in a popular radio show along with two veterans, he experienced the troubles of being a novice in the public eye. Despite this, his resilience and positive outlook helped him pull through, making his radio shows gain a massive following that continues to grow.
On what keeps him going despite rough patches, he says that a positive outlook makes all the difference."Find reasons and moments to love the journey, no matter how difficult it is," he adds.

Shaira Luna: 'Choose to say no'
Back in the 90s, she was known as the "gifted child" who starred in a popular commercial for a milk brand. Shaira's parents expected her to become a doctor while she was taking up Biology in college. After shifting between several other courses, she decided to say no to things she felt half-hearted about.
Shaira then pivoted from people's expectations and chose to pursue her passion: photography. She has become one of the most sought-after photographers in the industry today, and is represented by the international agency Jed Root.
Before taking on anything in life, Shaira suggests to ask yourself: "Is this something I can give my 100% to?" This way, you can give your all to whatever you choose to do, and provide the best possible output for it.

Chelsea Robato: 'Choose to forgive yourself'
Multi-hyphenate Chelsea Robato does not only appear on television and on magazines as a model. She is also an entrepreneur who is striving to make it big in the business scene. Earning a degree in International Business Entrepreneurship led to her becoming the co-owner of Healthy Shots, a cold-pressed juice company. But before this, she chose to pull out from her first business due to differences.
Instead of seeing this experience as a setback, she maintained a positive attitude and worked hard to create a brand that she loves. Chelsea says that it will be easier for you to focus on your goals if you create a dream board of where you see yourself 1 to 3 years from now. This can help you stay focused on the bigger picture and move on from mistakes faster.

Gino Santos: 'Choose to learn and grow'
Gino Santos is a film director and producer whose recent films (#Y, Ex With Benefits, The Animals, and Love Me Tomorrow) have reached mass and critical acclaim. Being only in his 20s, he makes up for what he lacks in years of experience with a never-ending effort to find new ways to hone his craft and style.
He says: "I continuously had to prove to them that I was capable of handling a movie or a TV commercial. I did start very young, and I had a lot of people testing me. Sometimes, it felt like they wanted me to fail. I did fail sometimes, but I learned to get up and learn from the experience."

Joanna Garcia: 'Choose to be human'
She's the fashion force behind Nadine Lustre's trendsetting, Instagram-popular style. Being in one of the most cutthroat industries where she has to hustle in 24-hour workdays occassionally, Joanna believes that in order to survive, you must be armed with the right attitude and a willingness to adapt.
No matter how stressful or demanding work gets, Joanna still makes it a point to do pro-bono styling with her closest friends and family, never once forgetting her roots. Her advice is simple: "Listen to your feelings and what your heart says. It is nourishment for the soul, no amount of money or fame can buy that." She encourages budding creatives to go ahead and take a break when they're tired and to do what makes them happy – but always be professional.

Kyla Zuniga: 'Choose to go with your gut'
Kyla Zuniga is a self-established fashion entrepreneur who started out as an intern for a well-known stylist. Despite being only 20 years old and having no experience in marketing at the time, she chose to go with her gut and established her own fashion line. With the help of social media, she is now the proud founder of Undo Clothing and The Ilustrados, two retail stores that have gained an impressive following.
Kyla says: "As cliché as it may sound, I always tells dreamers to make their passion their profession, and everything will fall into place. The passion will keep you going. The failure will teach you to keep rising." Kyla, who is now juggling her businesses along with being a fitness instructor, a part-time stylist, and a social media influencer, stands as a testament to that.

Gab Pangilinan: 'Choose to try'
It wasn't all smooth sailing for Gab Pangilinan to become who she is today. Before becoming a theater actress, she held a stable job as a spot broker straight after college and was wary in pursuing her passion in theater. When Gab finally decided to go full time with theater, she started scoring big projects.
"Theatre has always been a passion of mine and I find myself in awe of what I've been blessed with the past two and a half years," Gab shares. "I've always known this was what I was meant to do, it just took many years and a lot of courage for me to be able to pursue it."

Lissa Kahayon: 'Choose challenge'
Lissa Kahayon is a veteran in the blogging scene and is now one of the top fitness bloggers in the industry. Initially starting out as a fashion blogger and becoming successful at it, she admits that her shift to writing about fitness was often questioned.
Because of this, she was constantly driven to challenge herself by learning new fitness routines and by staying fit. Today, she has numerous partnerships with fitness brands and continues to inspire people to stay fit, motivated, and strong.
"In this industry, there are a lot of people who will talk about you and doubt you," Lissa shares. "Choose to be strong and rise above the negativity because in the end, you're really the only one who can pull yourself up."

Jensen Gomez: 'Choose friends'
Jensen Gomez is a singer and songwriter who started out in the music scene solo. Gaining experience in playing gigs in Manila, he yearned to create better music and realized that this could be done through collaborating with other musicians. He is now the lead vocalist of Jensen and the Flips, a band that specializes in soul music. With their catchy tunes and unique sound, Jensen and the Flips is now a staple in the local Indie music scene.
"No one can make it alone," Jensen shares. When it comes to creating great and innovative music, Jensen knows that collaboration is key to success and top quality work. He adds: "My bandmates and my whole crew are my friends. I'm lucky to have my friends as the people I work with."

Abbey Sy: 'Choose to see the possibilities'
Don't believe that art and profit can mix? Abbey Sy has proven otherwise. An artist, letterer, and author with a massive online following, Abbey once thought that she couldn't marry passion with work until she chose to see the possibilities. Since leaving her corporate job to pursue her art full-time, she has landed numerous brand collaborations and published her own best-selling book called "The ABCs of Hand Lettering."
On exploring new ventures, Abbey suggests to pursue these with calculated risks. "Never be afraid to pursue what you want, to always try new things, and be open to facing challenges," she says.
As these achievers prove, success comes not just with the big milestones – it's also about making those small daily choices that bring out the best in you. In order to live well and achieve goals, you must stay focused and keep a positive mindset. Don't forget to take care of your body by drinking safe water and healthy food, too.
What personal mantras and decisions would inspire you to flow your best? Share them with us.
Visit Wilkin's Pure's Facebook page to learn about 11 positive daily choices you can make, too. – Rappler.com

---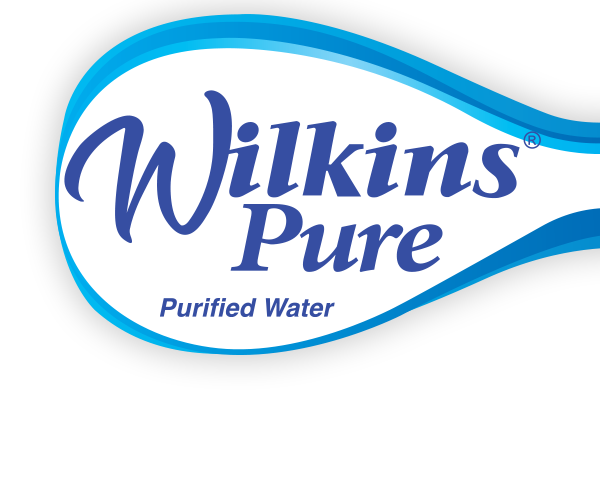 Every bottle is pure to the last drop, helping young adults be at their best and live life to the fullest. Wilkins Pure provides information and inspiration on how they can navigate through life and make the right choices. Choose to be pure. Choose Wilkins Pure.