2
DOH launches Hospital Advisor website
MANILA, Philippines - In its pursuit of Kalusugang Pangkalahatan (Universal Healthcare), the Department of Health (DOH), together with the UK Government through the British Embassy Manila, has launched Hospital Advisor, a website that crowd sources data on DOH health facilities and private hospitals and provides information on their services, health personnel, and overall delivery of care.
Hospital Advisor allows patients to review, choose, and interact with the different hospitals and healthcare facilities in the country. Hospitals can now promote their services and interact directly with patients to customize their delivery of care. The website aims to bridge the gap between the DOH, hospitals, healthcare professionals, and patients to provide a seamless experience in the prevention and treatment of illnesses.
Hospital Advisor will use the database of the DOH to show the exact location of each hospital and the services they offer. It will provide licensed hospitals with a registry to update their profiles with services, events, and even interact with patients. Prior to admission, patients and other referring hospitals can use the website to map out the service delivery network within their location, and find the best facility for their specific needs. In addition, Hospital Advisor will also recognize the hospitals with the best reviews in terms of delivery, rates, and quality of care through the feedback and comments of patients, which will help in enhancing the services they offer.
Hospitals will also be given official accounts to interact and provide feedback to questions and reports from patients. Patients can rate, report, recommend and review hospitals, their health professionals, and their services. They can also ask questions through Hospital Advisor's social media accounts on Facebook and Twitter.

"This project would not be possible if not for the incessant support of our partners and stakeholders," says Health Undersecretary Kenneth Hartigan-Go. "We would like to thank UK Foreign and Commonwealth Office of the British Embassy Manila, including other government agencies, private and public hospitals, our media partners, and healthcare organizations in bringing the initiative in delivering quality services to every Filipino."
In the Philippines, the DOH holds the over-all technical authority on health, as a national health policy-maker and regulatory institution. The DOH has three major roles in the health sector:
Leadership in health;
Enabler and capacity builder; and
Administrator of specific services.
Its mandate is to develop national plans, technical standards, and guidelines on health. Aside from being the regulator of all health services and products, the DOH is the provider of special tertiary health care services and technical assistance to health providers and stakeholders. – Rappler.com
---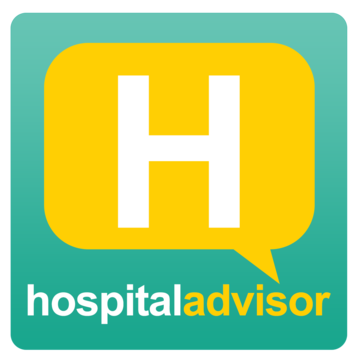 Hospital Advisor aims to bridge the gap between the Department of Health, the hospitals, the healthcare professionals, and the patients to provide a seamless experience in the prevention, treatment, and curing of illnesses. One of the goals of this innovation is to empower the people in making better and informed health choices to achieve better health outcomes for every Filipino.