Besides informative plenary sessions, the 15th Franchise & Business Expo also showcased local and international brands to consumers and entrepreneurs alike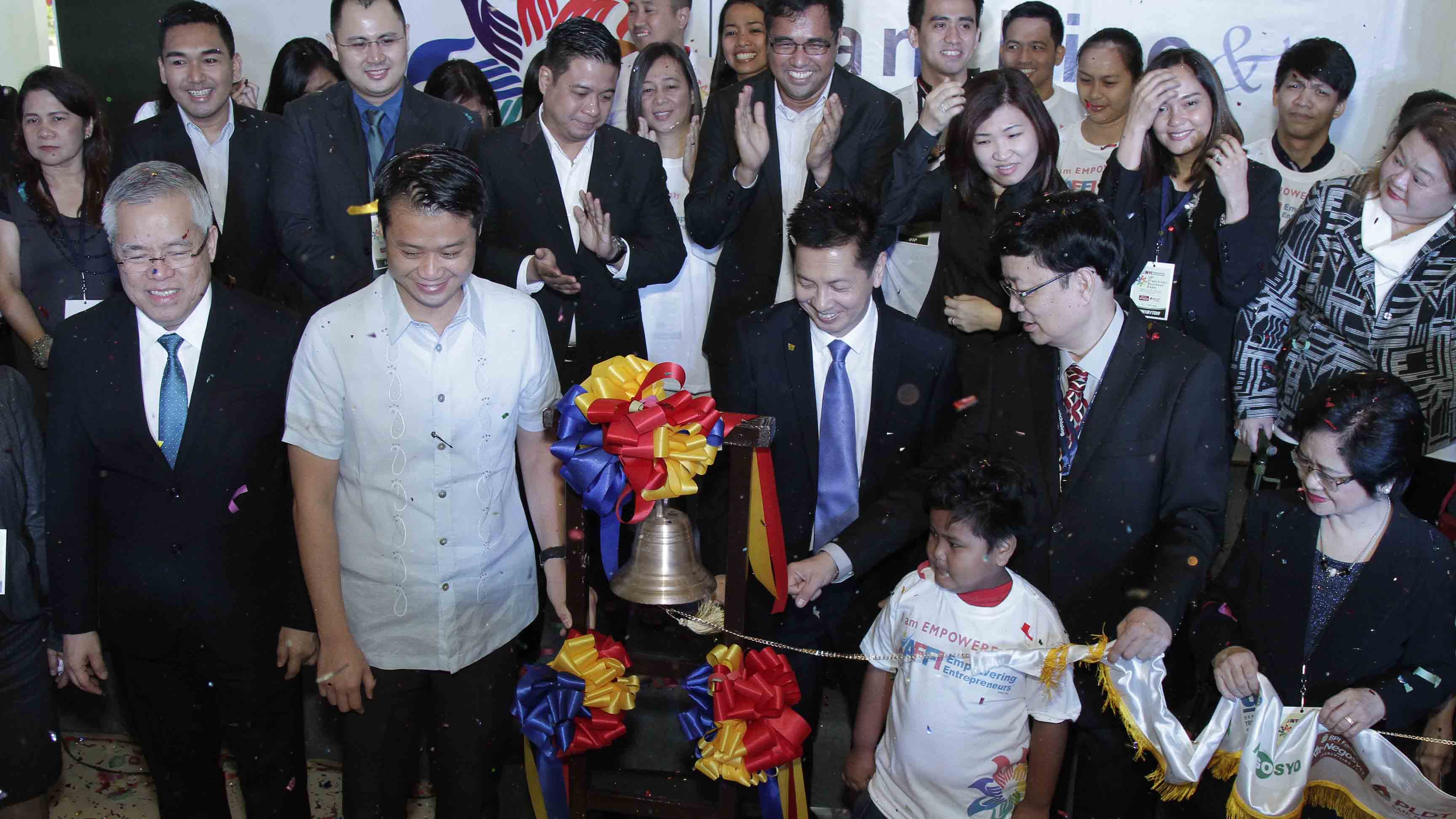 [NOTE: The following is a press release from AFFI]
The Association of Filipino Franchisers Inc. (AFFI) successfully staged its annual Franchise & Business Expo on October 14 to 16 at the World Trade Center Pasay City. 
The Expo, which is now on its 15th year, showcased local and international brands to thousands of visitors ranging from professionals, established and budding entrepreneurs, cooperatives, aspiring youth entrepreneurs, and consumers.
This year's Franchise & Business Expo proved to be a one-stop learning venue for aspiring entrepreneurs. The event was composed of informative seminars, interactive activities, and mentoring sessions provided by partner organizations, government agencies, and seasoned businessmen.
The Expo included daily plenary sessions which highlighted the following topics:
Entrepreneurship Talks with the CEO Forum
Doing and Managing Business
Best Practices from Seasoned Entrepreneurs
Tagumpay Forum with Go Negosyo
The Millennial Way of Doing Business
Celebrity entrepreneurs, such as Anthony Taberna, Carl Balita, Nikki Valdez, Wilma Doesnt, and Bea Binene also participated as exhibitors and panelists.
Meanwhile, AFFI's hit activity last year, the Business Journey, was back. The seminar-tour was done in sessions and featured seven stations or pit stops dedicated to key areas of entrepreneurship: from business-mind setting, customs and commercial laws, to tax management, financial loans, and digital business solutions. The activity also provided longer mentoring sessions with owners of established enterprises.
Initiative is the key to inclusive growth
AFFI  believes that a large portion of the responsibility in achieving inclusive growth for the country lies on the franchise and business sector.
"As the premier community of empowered entrepreneurs in the country, we make it our personal mission to lead the sector towards a more involved role in nation-building," said AFFI President Jerry Ilao.
Ilao added: "The government has their job cut out for them. They have to make sure that the country is primed for business and investment opportunities, and that's what they are focusing on now. But as Filipino entrepreneurs, we also have our tasks cut out for us."
Franchise & Business Expo Chairman Ricardo Cuna, meanwhile, reiterated the need for individuals and groups to help the country achieve its full economic potential.
"It's the same whether you're a business aspirant, a private company, or a business association. If you want to improve the way you live, you have to take the first step towards the right direction. It doesn't matter if the step you took was small or big, or if you're going fast or slow. What's important is that you take action. That's what we're doing in AFFI and that's what we want to teach everyone who came to the Expo," stressed Cuna. 
Cuna added that the Expo is only one of AFFI's initiatives to achieve an inclusive growth for the country.
"We aim to help the Philippine franchise sector expand by encouraging more people to try their hands at entrepreneurship, and by teaching business owners how to gain traction amid tight competition and the changing times," said Cuna. 
The 15th Franchise & Business Expo was co-presented by BPI Family Ka Negosyo and PLDT SME Nation, in partnership with Go Negosyo, the Department of Trade and Industry, SEAOIL Philippines, St. Francis Generic Drug, Suzuki Philippines, The Generics Pharmacy, Crystal Clear, Farmacia Ni Dok, Fiorgelato, Nails.Glow, and Potato Corner. The event was managed by Confluence Asia Marketing.