Press release: The University of the Philippines Cebu Cookout is a platform for the community to air out grievances, show dissent, and take a stand on issues through theater, art, and music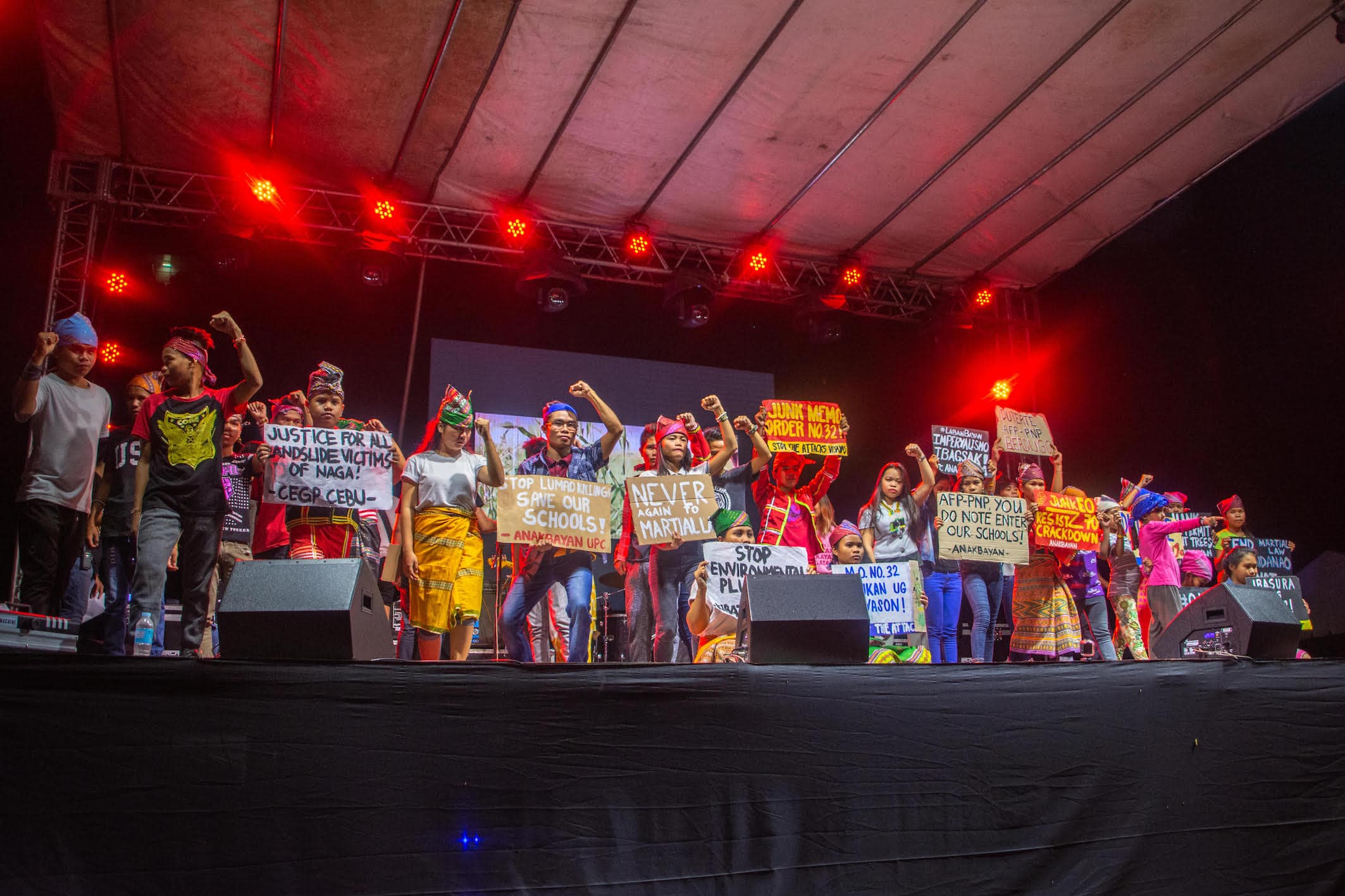 This is a press release from the University of the Philippines Cebu Cookout
Living up to its legacy of creative activism, the University of the Philippines Cebu Cookout 2019 successfuly conducted its 42nd run on November 8 with different performances from various progressive artists and Lumad groups.
Aura Mae Agbay, Chairperson of the University Student Council said the event aims to amplify important issues like the martial law in Mindanao and the attacks against human rights activists. 
"Amid the attacks like ang mga recent raids against critics and dissenters, sa illegal arrests ug mga trumped-up charges, kay ang UP Cebu misinggit gihapon siya ug 'never again' ug missingit gihapon siya ug 'stop the attacks'," Agbay expressed in pride.
(Amid the attacks like recent raids against critics and dissenters, illegal arrests, and trumped-up charges, UP Cebu still shouts 'never again' and 'stop the attacks')
"Nindot ra man sad ang response ug participative ang crowd so I think na nakatabok ra jud ang message nga ganahan ipadayag dili lang from performers to the audience kundi pati pud sa message na gusto ipadayag sa whole UP Cebu community," Agbay added
(The crowd was affirming and participative, so I think that the message was successfully reflected not just from the performers to the audience but also from the UP Cebu community) 
The Lumad, a collective of different groups of indigenous people from Mindanao, showed a historical theatre performance encapsulating their rich history, struggle and abuses they have endured throughout the years. Their presentation was followed by a community singing with Buntog Productions, the Cookout 2019 production team, and the UP Cebu Student Council.
The groups also sang Yano's "Banal na Aso Santong Kabayo" and Concerned Artists of the Philippines' "Magliliyab", exposing the attacks perpetrated by the current administration. 
Around 1,500 people graced the event and expressed their compliments on how the event was delivered. One of the audience members that it was an eye-opening experience on several social issues around the country.
According to organizers, UP Cookout started as a protest before it became a commercialized event. Now, they said that it is slowly returning to its roots.
UP Cookout 2019 would not have been possible without their presentors, Crown Regency Hotels and Resorts and Globe Telecom, Inc. The event was co-presented by Alberca Sounds and Lights Rental. – Rappler.com 
The UP Cebu Cookout team would like to thank the following: MovePH, NEXT Travel and Tour, Señora Sisig Bar, Chateau de Busay, NONKI Japanese Restaurant and Neoneo Grill House, Philippine Amusement and Gaming Corporation (PAGCOR). Hawk Bag, Nature Spring, Virginia, Workplace Cafe, International Pharmaceuticals Inc., Active Vista, Binisaya, Dakila, and Bai TV.