(UPDATED) Starting 1 pm, parts of Roxas Boulevard will be closed to traffic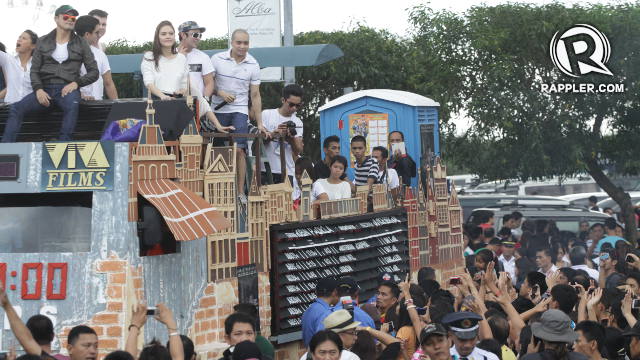 MANILA, Philippines (UPDATED) – Traffic along Roxas Boulevard in Manila will be rerouted on Tuesday, December 23, for the 40th Metro Manila Film Festival (MMFF) "Parade of Stars."
The northbound lane of Roxas Blvd. from P. Ocampo to T.M. Kalaw streets will be closed to traffic starting 1 pm, said a traffic advisory by the Manila Police District on Monday.
Motorists who intend to use the closed lane are advised to turn right at P. Ocampo St. and drive to the desired destination.
Meanwhile, all vehicles using the westbound lane of Quirino Avenue going to Roxas Blvd. should turn left to Adriatico St., turn right at P. Ocampo St., then left at F.B. Harrison St. to the point of destination.
In an updated advisory posted on Twitter, the Metropolitan Manila Development Authority (MMDA) said that the roads will also be closed from Bradco Avenue, left to Macapagal Blvd., right to EDSA Extension, left to Roxas Blvd southbound, all the way to Quirino Grandstand.
The annual MMFF "Parade of Stars" will feature the floats as well as the casts of the 8 participating movies in the filmfest, organized by the MMDA. – Rappler.com