'People in Panic' will be sold at a special discount at the event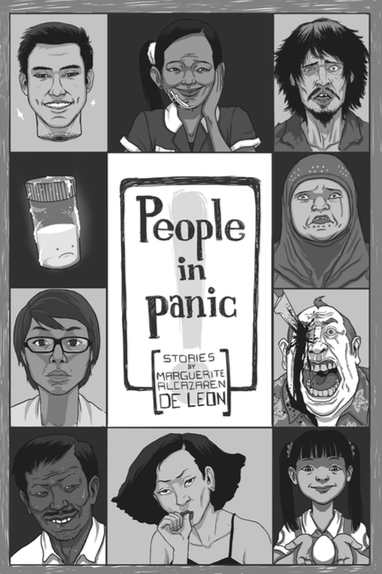 MANILA, Philippines – Schoolkids with a terrifying taste for revenge; secretive severed heads; and a yaya down on her luck – these are just some of the characters in Rappler social media producer Marguerite de Leon's People in Panic, her first formal collection of short fiction.
People in Panic rounds up nearly a decade's worth of De Leon's stories, most of which have been published in national magazines and anthologies, from the Philippines Free Press to Playboy. 
The book launch will be held on Friday, March 27, at Uno Morato, #1 Tomas Morato Avenue, Quezon City, starting at 8 pm.
Copies of the book will be sold at a special discount, and there will be a brief reading and Q&A with the author. The event is free and open to the public. 
You may get further details on the launch in this Facebook event page, and order copies from the official People in Panic Facebook page. 
A graduate of the Philippine High School for the Arts and the Ateneo de Manila University, De Leon was a fellow for English fiction at the Dumaguete National Writers Workshop, the Ateneo National Writers Workshop, and the Iyas National Writers Workshop. She was also awarded Ateneo's Joseph Mulry Award for Literary Excellence in 2007. – Rappler.com