Press release: By using #SANA2020, we want to capture our collective aspirations for the Philippines by answering the question "Ano ang gusto mong State of the Nation?"
(This is a press release from a JustLabs Philippine cohort of human rights advocacy groups & comms practitioners)
Picturing the best version of the Philippines is the first step in achieving it.
Ahead of President Duterte's 5th State of the Nation Address on Monday, July 27, groups have begun preparations for online and on-ground campaigns. (LIST: SONA 2020 protests, activities)
Among them is #SANA2020 online campaign, which captures the Philippines that we aspire to have.
It was organized by JustLabs PH group, a collaboration of Human Rights advocates such as iDefend, NoBox Transitions Foundation, and Humanitarian Legal Assistance Foundation (HLAF).
By using #SANA2020, we want to capture our collective aspirations for the Philippines by answering the question "What state of the nation do you want?" through social media posts in any form — photos, videos, or visual art.
Examples are #SanaHonest, #SanaSocialJustice, and #SanaAllMayTrabaho.
More hashtags can be used for organizations championing specific advocacy, such as #SANAGenderEquality, #SANAClimateJustice. Make sure to set the post or tweet as public!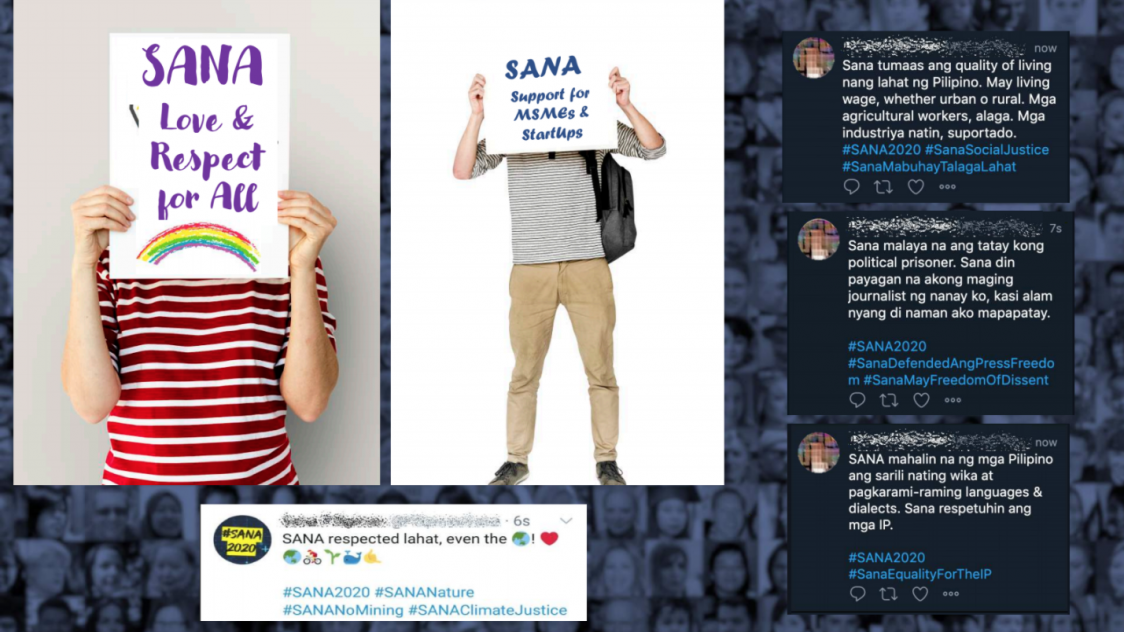 Netizens may also use photos and social media templates made by Sana Pilipinas here, available in English, Filipino, and Bisaya languages.
This online campaign is for netizens, especially millennials and Generation Zs.
In the long run, #SANA2020 is expected to shift to voter education campaign, as Gen Zs are expected to vote for the first time in 2022.
Here are some of the #SANA2020 tweets by Twitter users.
'G' to post and tweet #SANA2020?— Rappler.com