The millennial generation has the promise of becoming a brand's largest segment of loyalists due to a young age range and increasing disposable income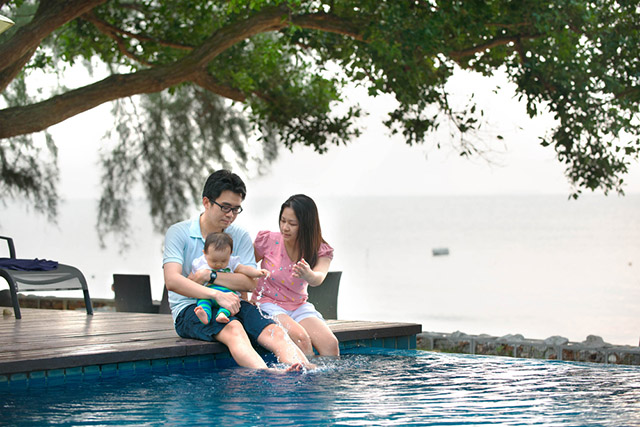 MANILA, Philippines – A marketer's place amid the vast library of facts and foibles already written about the millennials is one of understanding, not judgment. There are enough think pieces to cover the latter.
Still, it is not a static spot. One can glean insights from studies mostly initiated in the United States, home of the writers who coined the term in 1991. In their book Generations, William Strauss and Neil Howe first referred to individuals born between 1982 and 1997 collectively as millennials.

Apart from the disagreement among demographers everywhere regarding the year range, there are other nuances left for a marketer to grasp at one's country level.
In their portrait of generations, Philippine-based brand consulting firm Acumen pegged 1981 and 1996 as the endpoint years and split the category further into millennials and millennial moms.
What's with millennials?

While older generations tend to shake their heads over the impulses of younger ones, in the country there are several reasons to give millennials a long, hard look.
Majority of Filipino millennials were born in the post-Martial Law era, growing up to tales and songs of liberation from a distant colonial past and a recently-ended dictatorial rule.
"These people were born with so much optimism and hope" and have witnessed the "different versions of the digital world," said Pauline Fermin, marketing director of Acumen, in the launch of their marketing conference-workshop, Brand Boot Camp 2015, on September 10.
The Filipino millennials fit the description digital natives, as most of them were kids or teenagers when they first owned a mobile phone, expressed themselves on Yahoo Messenger with emoji ancestors, waited for their Gmail invites, and survived the Y2K bug scare that preluded the new millennium.
Like Generation Z, those aged 3 to 18, they live on and breathe the Internet. They are the segment most comfortable to explore apps, devices, and other digital services.
Acumen captured it well: "A 21-year-old yuppie is most likely to use Waze to find his way in the city, while a 65-year-old man will just likely ask for directions."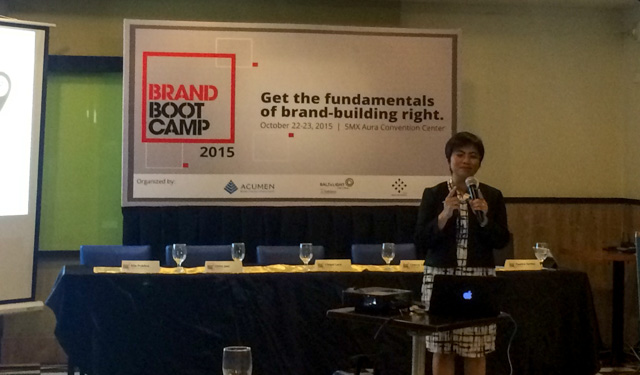 A young workforce

Those kids and teenagers have become the youth whose collective productivity and increasing economic prospects shine on local and global businesses alike.
According to BusinessWorld, there are around 35 million of them, or an estimated third of the country's population. In the next decade, those who are in their early 20s will only be approaching mid-30s.
The numbers are pointing to a vibrant workforce. Even heads from technology to finance to housing are taking notice. There is much to tap when it comes to this generation, said a remittance company chief before.

But first, Fermin stressed, "you need to get to their skin and soul." (READ: How the millennial consumer is reshaping the PH economy)
'Parenteam' and 'parentwining'

Acumen also looked at moms – Generation X moms and millennial moms – in their portraits, the result of an ethnography study they commissioned to several partners.
Fermin will be sharing their portraits of generations in detail during the event, which will also feature Jonah Berger, Wharton School marketing professor and New York Times Bestselling author of Contagious: Why Things Catch On, on October 22 and 23 at SMX Aura Convention Center in Taguig City. The event is co-presented by Salt & Light Ventures.
But she also underscored the significance of understanding millennial moms. These are young mothers who believe in "parenteam," which is parenting done by husband and wife together.
"You'll see a very involved dad [in this dynamic]," she added.

Millennial moms likewise demonstrate integrated lives with their kids, dubbed by Acumen as "parentwining." When the mom cooks, the children also cook. They extend their love for fun, socials, and friends even after having kids. They are empowered and see parenthood as an addition to their womanhood. They remain connected to family and friends. And compared to single millennials, they can be smarter money-wise.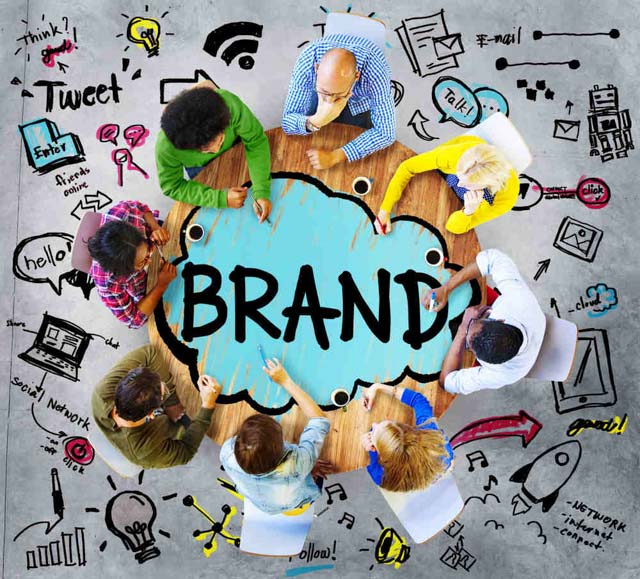 Best loyalists yet?

Millennials "seek experiences rather than possessions," shared Fermin.

While there certainly were other factors at play, this mindset had a role in the rise of collaborative economy. Beyond Airbnb and Uber, there exist startups like Peerby, a platform for trading and renting household items, or self-organized closet and book sales, craft workshops, and pop-up bazaars promoting local finished products, as well as raw materials.
Form a message that speaks to this specific mindset, find the right channels to relay it, rinse, and repeat, shared Fermin. The same framework also applies to Gen Z, Gen X Moms, who are 35 to 49 years old, and AB Silver, who are upper income class 50- to 65-year-olds.
Inspiring loyalty takes time. "Your acquaintances are not your loyal friends yet. There is a progression," she added.
This requires emotional and financial investment, which are not just a marketer's mandate, but also a brand manager's and a business owner's.
The millennial generation has the promise of becoming a brand's largest segment of loyalists due to a young age range and increasing disposable income.
Now, the marketer, brand manager, and business owner must figure this one thing out: "How do we make the millennials fall in love with our brand?" – Rappler.com
Shadz Loresco is a freelance business writer for both online and print. Follow her on Twitter: @shadzloresco.