The conditions to grow are already in place, but it is up to micro, small, and medium enterprises to seize the opportunities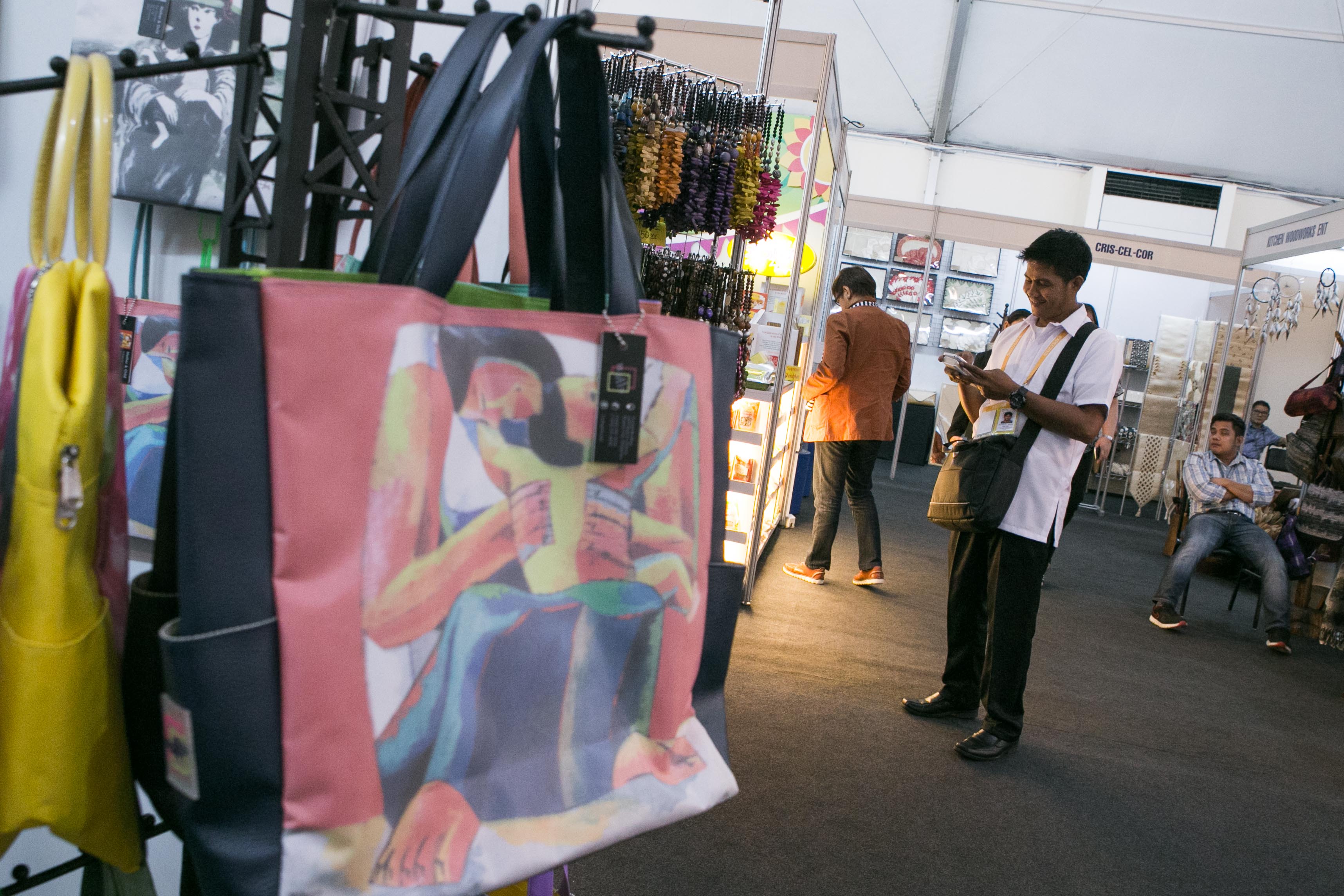 MANILA, Philippines – Despite growing fears that the ASEAN (Association of Southeast Asian Nations) integration of 2015 will open the floodgates and drown local markets with cheap foreign imports, the Philippines, of all the countries in the region, is still predicted to grow the highest at about 6%-7%, second only to Vietnam.
Jerry Clavesillas, director of the Department of Trade and Industry (DTI)'s Bureau of Small and Medium Enterprise Development (BSMED), said the country is poised to achieve higher than regional average growth for domestic macro, small and medium enterprises (MSMEs) for 2016. (READ: 'ASEAN integration an opportunity, not a threat to PH SMEs')
This projection may seem wildly optimistic to critics, many of whom foretold the virtual destruction of all local MSMEs when the 0.04% tariff rates for products that fall under the ASEAN Trade in Goods Agreement (ATIGA) and Common Effective Preferential Tariff Scheme (CEPT) are implemented. The current rate is 5.5% under the Most Favored Nation (MFN) scheme.
ATIGA and CEPT have been around for a while, but they have largely remained unenforced because the Rules of Origin (ROO) were unclear. ROOs determine whether a product is wholly or partially produced in a member state, and whether it qualifies for any preferential treatment under ATIGA-CEPT or MFN.
In the Asia-Pacific Economic Cooperation (APEC) summit held in the Philippines in November last year, however, substantial clarifications have been made to these rules, leading some observers to project that birthing pains of the ASEAN single market will soon be felt. (READ: APEC leaders: Intensify efforts for MSMEs, embrace digital economy)
"If the government keeps lowering tariffs without providing more support for local businesses, we're going to get wiped out," Kilusang Magbubukid ng Pilipinas (KMP) leader Rafael Mariano said.
Manufacturing woes
According to World Bank data, in 1980, the agriculture sector accounted for about 25% of the country's gross domestic product (GDP), while the industrial sector accounted for about 34%.
As of 2014, however, these figures have dipped to a record low of 11.5% for agriculture, and 31% for industrial. This low level of productivity in both sectors lends weight to claims that local manufacturers are not ready to compete in the ASEAN single market.
Mariano explained, "Our industrial sector isn't as developed. For example, it costs us P10-P12 to produce a kilo of palay, while in Thailand, it only costs them P6.52." The difference in production cost comes from the high prices of imported fertilizer, and farming equipment which the country cannot manufacture on a large scale basis, he added.
Industrialization in the Philippines has stalled because most small businesses do not have the money to expand or do research and development. Clavesillas noted, "Most of the concern centers around the lack of access to capital, because local businesses simply can't match the resources of a big company based in Singapore or Brunei."
According to the ASEAN Integration Report of 2015, average collateral requirements for loans to MSMEs range from 100% to 150% of the loan amount. Banks simply do not want to loan money to small operations with little track record, incomplete paperwork, or insufficient collateral.
"Three out of 4 small businesses have no way of getting credit, they can barely afford to keep re-planting every year. Without any resources, how can we expect them to survive in the single market?" Mariano asked. (READ: Making region MSME-friendly could be APEC 2015's success)
To combat this, the government has rolled out a P239.8-billion Manufacturing Resurgence Program in the 2015 national budget, which seeks to build up the technological capacities of MSMEs, particularly those in the agriculture-based manufacturing industries.
Clavesillas acknowledged, however, that this program provides only a partial solution. "No government can fully subsidize all its ailing MSMEs. We can't outspend China, instead, we have to get creative."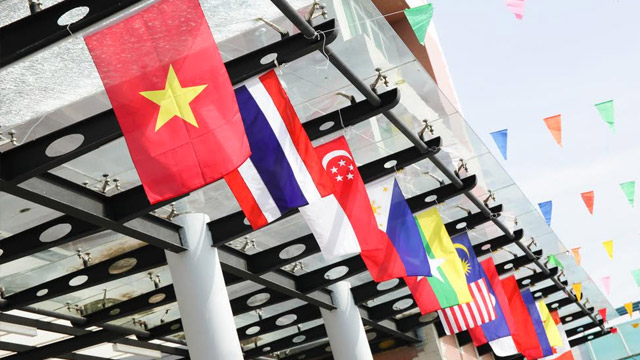 Focused spending
One key government strategy is getting relevant, up-to-date market data to MSMEs. Knowledge of current trends will allow small manufacturers to devote their limited resources to meeting market demands. It would also allow them to identify trends that will help them add value to their products without massive capital infusion. (READ: Mama Sita's president: We're strangers to the ASEAN market)
"An example of this is the rising demand for organic, fair trade, gluten-free products in international markets. Many of our products, including coconut flour and coconut sugar, are naturally gluten-free. All we need is accreditation from credible organizations," he said.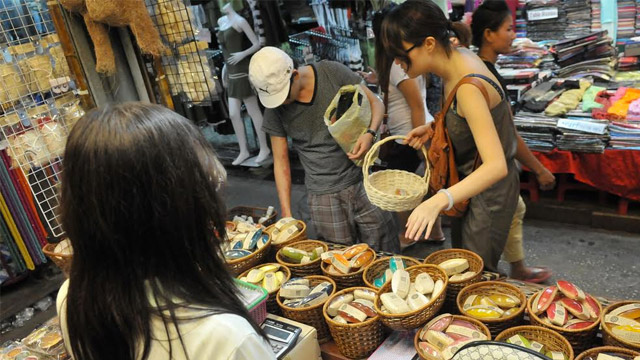 Going digital
Another trend that the DTI wants to take advantage of is the growing digitization of the international economy. As more businesses go online, peer-to-peer connections become the norm. This reduces operating expenses by eliminating the need for a middleman, or even a storefront.
To help MSMEs create a digital footprint, the government works with industry associations to provide support for local businesses that attend international trade fairs and exhibits. It is also in the process of putting together the APEC MSME Marketplace, a Philippine-led project approved in the last summit.
This platform will allow information-sharing among ASEAN member states as it will be an interactive repository of APEC activities, market regulations, and regional trends. (READ: Why APEC trade repository will benefit small businesses)
Making waves internationally
Once armed with the necessary data, the country's next step is to leverage its recent inclusion into the Generalized System of Preferences Plus (GSP+) program of the European Union (EU).
"As the only ASEAN member state accepted into this program, we alone can export more than 6,000 products to the 28 EU member states at 0% tariff. This makes us a very attractive destination for foreign direct investments (FDIs)," Clavesillas said.
The ASEAN single market does not only allow foreign companies easier access to the local market. It also makes it easier for them to invest in domestic companies, which can produce and export products to the EU at substantially cheaper rates because of the GSP+.
Attracting foreign capital
These FDIs can raise enough capital to make Philippine MSMEs more competitive, either through direct partnerships, or through initial public offerings (IPOs) of shares of stock in coordination with the Philippine Stock Exchange (PSE). To date, however, only a small number of MSMEs have enlisted with the PSE's Small, Medium and Emerging Board (SMEB) since its creation in 2001.
The PSE's efforts to simplify its listing procedure and raise awareness of IPO processes and opportunities have generated 3 approvals for an IPO launch this December and more IPO applications.
Clavesillas noted that the government has already created the right conditions and formed strategic partnerships, and while the Philippines remains the only ASEAN country in the GSP+ program, local businesses can offer investors something companies from other member states cannot.
"But the government can only create opportunities; it's up to our MSMEs to take advantage of them," Clavesillas said.
Overall, the projected results are promising, but not definitive. These projects are still in their infancy stages and there are no success stories yet.
As Mariano pointed out, if the Manufacturing Resurgence Program is improperly implemented and does not result in a much needed boost in the production capacity of MSMEs, then the country may as well hand foreign exporters the keys to the Philippine local economy.
"Without a sound manufacturing and agricultural base, the ASEAN single market will be the bullet that kills Philippine MSMEs," Mariano said. – Rappler.com
An advocate of corporate social responsibility, feminism, and human rights, Maria Estrella Manuel first started writing for a business-lifestyle magazine while running her family's property management firm. She also started contributing to a personal finance magazine and The South China Morning Post. Her years of experience as a businesswoman and as a features writer has only deepened her desire to keep learning.
ASEAN flags and street market images from Shutterstock