The people behind several prominent social enterprises discuss how to attract and inspire millennials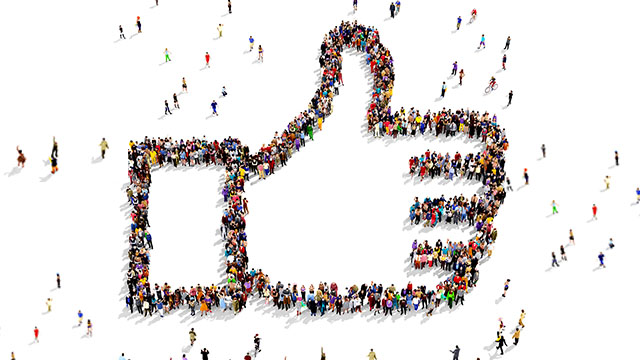 MANILA, Philippines – The premise sounds wonderful. Join our company, help us build something that you believe in, and change the world for the better while you're at it.
It's this combination of idealism and opportunity of dedicating your life to your passion that makes social enterprises so attractive. These businesses or organizations with a social cause are gaining a solid foothold in a country with as much tangible inequality as the Philippines.
Some of them have even gone beyond the startup phase to become major players in their own right, such as personal care brand Human Nature or entrepreneurial initiative Go Negosyo.
Unfortunately, that premise glosses over some of the challenges that these businesses and the people behind them face.
Since the vast majority of social businesses or enterprises are startups, joining one often entails being a jack of all trades and doing the work of two or more people, given budget constraints. This means countless sleepless nights and the work-life balance of a manic Silicon Valley entrepreneur.
Beyond that, there is also the issue of sacrificing a more lucrative corporate job and making do with only a mere fraction of the salary and benefits you could have been receiving.
It's no surprise then that social businesses face difficulties in recruiting and retaining the talent needed to get their ideas off the ground.
Local challenges
These challenges are faced by social enterprises all over the world but the Philippines also has its own unique ones.
The country's vast income and educational gap creates a situation wherein these enterprises often target wealthier consumers in order to help out those who produce the goods.
"It's easier if the consumers of your product or service are the same as the beneficiary. For example, if you're selling medical drugs, the one purchasing the goods is also the one who would benefit. For a lot of social enterprises in the Philippines, the consumer is different from the beneficiary and that's when articulating the vision becomes difficult," said Ron Dizon, co-founder and Social Enterprise head of Bayani Brew, maker of a local iced tea that seeks to share profits with agrarian reform beneficiaries.
This makes it hard to distill the firm's vision into a digestible elevator pitch, Dizon added. In the 3 years since Bayani Brew started, its overall vision has been constantly evolving.
Dizon was speaking as a member of a panel discussing the challenges that social enterprises face in attracting talent. The event was organized by online job matching platform Kalibrr.
Fellow panelist Andy Rapista, the Fil-Am co-founder of the local branch of entrepreneurship initiative Watson Institute, pointed out that there are negative perceptions that affect not only sales but potential recruits as well.
"I've noticed that people also assume that when it's a social enterprise, the product is of lower quality," she said.
This has caused Rapista to tailor her pitches to potential recruits based on her perception of what would appeal to them.
"I think that the branding of the product is very important in our market and often comes above the mission. For mature markets like the US, people are already familiar with the mission which is why they have successful cause-oriented firms like Trader Joe's or Whole Foods," she said.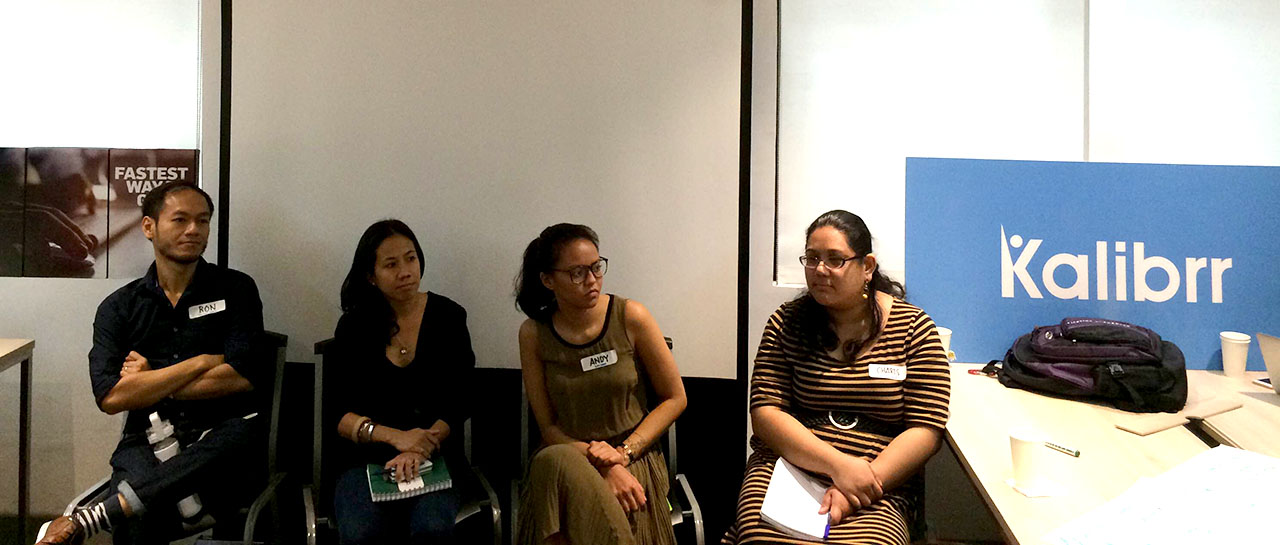 Focus on the youth
A good start for social enterprises would be to focus on idealism – the so-called province of the youth.
It's a big help that the Philippines' demographics ensure an abundance of young people, or millennials as they are now called.
Tech-savvy millennials who thrive on social media and are open to unconventional paths are well-equipped to solve many of the problems encountered by startups.
The biggest obstacle most social enterprises deal with is lack of recognition – something that could be hurdled through wide exposure on social media, especially in the Philippines.
Statistics from Kalibrr show that the country now has a population of 100.8 million, with 40 million on social media and 32 million on mobile social media.
The country also holds the distinction of being the most active country on Facebook on a per capita basis with 30 million active users daily.
The challenge for social enterprises then is to get these young users believing, motivated, and ultimately, on board.
Selling the experience
"The idea of recruiting someone is also advertising. You're not selling your product, you're selling a transformative experience," said Charis Raya, Operations Manager at Smarter Good.
"What you can offer as a social business is the opportunity to work with amazing organizations and we've found that some people from corporate jobs will leave them and work with organizations like us because they believe in the vision."
Another feature to highlight is the chance to develop new skills, which appeals a lot to young people.
"For example, people who aren't necessarily technical workers can learn from people from tech people as well as from different sectors. There's a lot of opportunities because often you have to wear multiple hats," Raya explained.
She also pointed out that millennials are often very specific when it comes to what they want to accomplish.
"For example, some want to learn corporate communications and once they accomplish that they tend to lose interest. So you have to figure out how to develop them further," she said.
Paying it forward
Even if an enterprise manages to find the right millennial, the long hours and the thought of better financial prospects elsewhere do take their toll eventually.
Shifting jobs is a pronounced characteristic of local millennials based on the 5th annual Millennial Survey by consulting firm Deloitte, which found that 4 out of every 10 Filipino millennial employees are considering resigning from their jobs in the next two years mainly due to lack of leadership training.
Rather than seeing that as a problem, most of the panelists view it as an opportunity to offer more value to potential recruits.
"Turnover is an issue and sometimes I figure a hire will either go to grad school or want to experience living abroad," said Terri Jayme-Mora, Country Manager of Ashoka Philippines.
But in this, she added, global organizations have an advantage. "I often tell candidates, give me a few years and then you move pretty much anywhere else in the world since we're in 80 countries."
Having a long-term view is also essential as you're always developing a network. As Jayme-Mora put it, "You never know, someone could be part of your team and then move on and then sometimes down the line they could maybe help your organization get funding."
Local companies can also leverage on this way of thinking if organizations help their recruits actively move on.
One example of this is Teach for the Philippines, which gets graduates from the country's premier universities as well as yuppies, to teach in public schools for two years.
The organization in turn trains them through a development program over those two years and helps them get placed in different government, education, or corporate jobs when their contracts end.
The program's second batch of teachers will complete their contracts this coming April.
The organization is the local chapter of Teach for America, which has been known to offer its participants a route into even extremely competitive jobs at firms like investment bank Goldman Sachs.
In the end, it's about inspiring people and making them believe that there's value in them and in what they are doing, explained Rapista.
"For example, kids who are selling stuff on the street instead of going to school, it hooks people as they live that pain," she said.
Once they're hooked, it's important to show how much you value them and how you can help them achieve their long-term goals, Rapista added.
She summed up the mentality she wants to foster by quoting "The Little Prince" author Antoine de Saint-Exupéry: "If you want to build a ship, don't drum up people to collect wood and don't assign them tasks and work, but rather teach them to long for the endless immensity of the sea." – Rappler.com