BTMU, Japan's largest commercial bank, now has 20% ownership of the voting stock and two board seats in Security Bank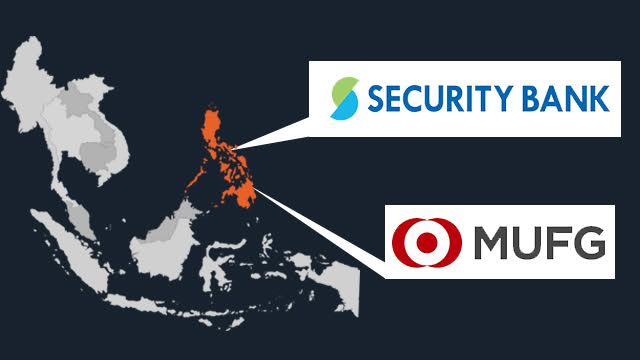 MANILA, Philippines — Security Bank Corporation on Friday, April 1 received P36.9 billion ($799.83 million) from the Bank of Tokyo-Mitsubishi UFJ, Limited (BTMU), finalizing the strategic partnership deal they inked last January.
In return, Security Bank gave BTMU 150,707,778 common shares and 200,000,000 preferred shares. 
This gives BTMU 20% ownership of the voting stock in Security Bank – which was earlier approved by the Bangko Sentral ng Pilipinas (BSP) on February 24, 2016.
This deal makes BTMU the second largest shareholder of Security Bank, marking its entry to the Association of the Southeast Asian Nations (ASEAN).
Security Bank is now an equity affiliate of BTMU. 
The Dy Group, however, remains as the biggest shareholder of Security Bank with majority voting control.
New appointments
In a special board meeting today, BTMU's Takayoshi Futae and Takahiro Onishi were elected to the Board of Directors of Security Bank. 
Futae is the managing executive officer-in-charge of Japanese Corporate Credit of BTMU; while Onishi was deputy general manager for Global Corporate Banking of BTMU.  (READ: Philippines allows full entry of foreign banks)
"We welcome BTMU's representatives to the Security Bank Board. We are happy to share with our customers and stakeholders the good news that our partnership deal with BTMU has been completed today," Alberto Villarosa, chairman of the Board of Security Bank, said.
Bigger capital
"With our bigger capital and the combined strengths of Security Bank and BTMU, we look forward to serving our customers better than before," he added.
Go Watanabe, CEO of BTMU Asia & Oceania, said that the strategic alliance with Security Bank is "very much aligned" with the bank's expansion plan in Asia. 
"We have started exploring various areas for collaboration including work-site business and PPP projects. By partnering with Security Bank, we can expect to expand our business platform and identify new business areas for BTMU in the Philippines," Watanabe said.
As a result of BTMU's 20% equity investment, Security Bank's shareholder capital increased to P90.2 billion ($1.95 billion) pro-forma as of April 1, 2016, from P53.2 billion ($1.15 billion) as of December 31, 2015.
Security Bank's book value per share increased by 36% to P119.53 ($2.59) pro-forma as of April 1, 2016, from P88.17 ($1.91) as of December 31, 2015. 
This puts Security Bank among the 5 largest private domestic universal banks in the country by capital.
Growth strategies
The additional capital will be used to accelerate the execution of Security Bank's growth strategies. 
"We hope to accelerate growth of our retail banking business as well as better coverage of the SME sector. With BTMU's expertise in project finance, we expect to participate more actively in PPP and infrastructure projects," Alfonso Salcedo, Jr., president and CEO of Security Bank, said.
"Additionally, in partnership with BTMU, Security Bank will be able to penetrate the Japanese business community," he added.
BTMU, a member of Mitsubishi UFJ Financial Group, Incorporated (MUFG), is Japan's premier bank, which has a global network spanning close to 50 countries. 
Security Bank is the 5th largest private domestic universal bank in the Philippines by total assets as of December 31, 2015. — Rappler.com
$1=P46.13