The group will join the China Communications Construction Company's dredging unit in this project, says a Bloomberg report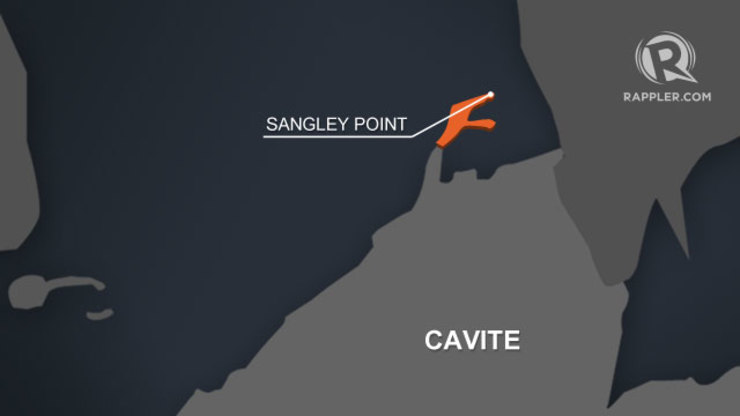 MANILA, Philippines – Henry Sy, Sr.'s Belle Corporation has partnered with Wilson Tieng's All-Asia Resources & Reclamation Corporation (ARRC) to propose a plan for a new international airport and seaport involving the conversion of the former US Navy station at Sangley Point, Cavite. They're going head-to-head with Ramon Ang's San Miguel Corporation.
Bloomberg quoted the group's vice chairman, Edmundo Lim, as saying that Belle Corporation has partnered with Solar Group's Tieng for ARRC's $50-billion proposal to develop an airport and economic zone at Sangley Point.
The Sy-led property developer also said in the news report that the China Communications Construction Company's (CCCC) dredging unit will join in this project.
Although ARRC did not divulge as to how CCCC will enter the partnership, it could be recalled that the Chinese firm had signed a memorum of understanding with Cavitex Holdings and International Container Terminal Services Incorporated for the transportation and logistics infrastructure at Sangley Point.
CCCC and its subsidiaries are banned by the World Bank until January 12, 2017 due to "fraudulent practices under Phase 1 of the Philippines National Roads Improvement and Management Project." (READ: 'Shady track records' hound PH-China infra firms)
ARRC had already presented to the Duterte administration an unsolicited full feasibility study on locating an airport at Cavite's Sangley Point.
The group also submitted its proposal to the previous administration, but it was not approved nor rejected by former Transportation Secretary Joseph Emilio Abaya.
ARRC's proposal will entail reclamation of a 2,500-hectare land.
ARRC said on its website that the proposed new airport will substitute the existing NAIA, which capacity has been reached.
"The project includes a new airport for up to 90 million passengers per year," the Tieng-led consortium said.
For its proposed new seaport, ARRC said it will secure space for the annually handling of 2 million containers (TEU), oil storage facilities away from the city center, dry bulk and Ro-Ro terminals.
ARRC said the new seaport – which is seen as a new gateway to Manila – will secure export/import conditions for the future development of nearby economic and export processing zones, and alleviate the pressure on the existing port terminals in Manila .
Head-to-head with San Miguel
Sy's and Tieng's new airport proposal will be competing with San Miguel's plan to build a new $10-billion airport in Metro Manila.
It had said before that it has revived plans of building a new airport by submitting its proposal to the Duterte administration.
Asked if San Miguel's Ang has presented to the transportation chief his proposed $10-billion airport in Metro Manila, Arthur Tugade had told Rappler: "Napagusapan namin (We've talked about it)."
San Miguel, which used to manage Philippine Airlines, Incorporated (PAL), also presented to former President Benigno Aquino III plans to build a new airport along the Manila-Cavite coastal road at the waterfront reclamation site straddling Parañaque and Las Piñas cities. But its proposal suffered the same fate as ARRC's.
Other than San Miguel, Manuel V. Pangilinan's Metro Pacific Investments Corporation had also said that it is open to building a new airport that will support NAIA.
"We are always interested in improving the infrastructure of this country – whether it be the improvement of NAIA or a new greenfield airport," Karim Garcia, vice president for business development of Metro Pacific, replied when asked if his group will submit an unsolicited proposal for a new international airport. – Chrisee Dela Paz/Rappler.com