October's net inflow of foreign portfolio investments is a dramatic turnaround from the $807 million net outflow seen in September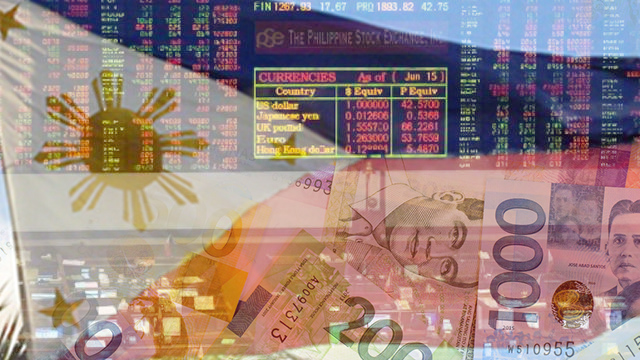 MANILA, Philippines – Foreign Portfolio Investments or "hot money" flows into the country rebounded in October following a big drop in September, according to the Bangko Sentral ng Pilipinas (BSP).
Foreign Portfolio Investments hit a net inflow of $60 million for October in a dramatic turnaround from the net outflows of $807 million seen in September and was also up from last year's net inflows of $28 million, the BSP reported on November 17.
The central bank said that registered investments for the month reached $1.63 billion, 28.2% higher than the $1.3 billion in September 2016 while investment outflows totaled $1.57 billion.
The BSP attributed the turnaround mainly to brighter growth projections by Moody's Investors Service for the Philippines.
The credit rating agency released a report in October affirming the country's investment grade rating and raising its growth projection of the country.
This, the BSP added, was also enhanced by renewed investor interest in Peso government securities (GS). It noted however that on a year on year basis, a slight decline of 0.9% was noted compared to the $1.64 billion figure in 2015.
October's result means that the country has seen overall net hot money inflows of $1.3 billion compared to net outflows of $360 million for the same 10-month period last year, which the BSP said was due to an initial public offering by an industrial company large net inflows in shares of 2 holding companies and a universal bank.
Based on BSP data about 76.1 % of investments registered in October were in PSE-listed securities while 21.8 % were investments in Peso GS; and the remaining  2.1 % went to Peso time deposits (TDs).
Transactions across all types of investment instruments resulted in net inflows: Peso TDs at $31 million, PSE-listed securities at $17 million and Peso GS at $12 million.
The UK, US, Singapore, Malaysia, and Luxembourg were the top 5 investor countries for the month, with combined share to total of 74.1% while the U.S. continued to be the main destination of outflows, receiving 88.4% of total remittances. – Rappler.com