This is AI generated summarization, which may have errors. For context, always refer to the full article.
(UPDATED) Amid a signature campaign by environmentalists in the Philippines, Coral World Park says its planned resort is land-based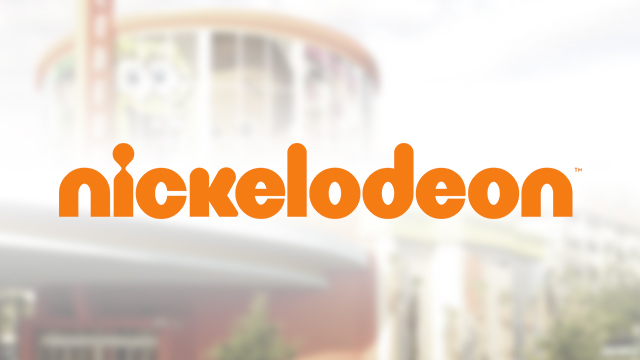 MANILA, Philippines (3rd UPDATE) – The group planning a Nickelodeon attraction in Palawan clarified that it is not building anything underwater, backtracking on an earlier announcement that had environmentalists launching an online petition to stop it.
In a statement on Wednesday, January 11, Coral World Park Undersea Resorts (CWP) also said it plans to build a "resort and attraction," not a theme park, as earlier reported.
An earlier report said Viacom International Media Networks and Coral World Park Undersea Resorts (CWP) were planning to make a park on Palawan island that was "part of a 400-hectare (1,000-acre) undersea development showcasing the area's marine life that would give fans a chance to 'interact with the brand and the iconic characters they love,'" quoting a press release from the group. 
"It will also feature one-of-its-kind resort dining experience with CWP's trademark underwater restaurants and lounges, which will be located about 20 feet below sea level with vivid views of the world beneath the ocean," the original press release dated January 9 said.
In the January 11 statement, Susan Lee, marketing and communications director of the CWP, said: "There has never been any form of communication from our side mentioning a theme park. Our plans are to build a resort and attraction, of which we are designing as an undersea attraction with an ocean conservation focus – this is reflected in the press release with Viacom International Media Networks."
The statement also said only 100 hectares were allocated for its Nickelodeon facility, with up to 30 hectares allocated for the attraction, "which has not been finalized yet."
"The only infrastructure in the water is floating and all developments are on land. The 'undersea themed' Coral World Park is land-based but is designed to meet the international standards required as a global destination especially environment-related standards advocating conservation tourism, renewable energy and category 5 proof architecture," the statement added.
The firm said it will secure all the necessary government approvals before starting with the construction. The facility will be built on private property, it added.
"This project is 5 years in the making and coordinated with the relevant officials of the Philippine government," CWP added.
Environment Secretary Gina Lopez, meanwhile said she would not allow the "underwater theme park in Palawan." 
Conservation efforts
While conservationists are gathering signatures to protest the resort, CWP also explained its plans for the resort.
According to the company's statement, the resort will not only be "a masterplanned development that will help create jobs for locals, but will help provide the necessary funding to ensure on-going protection of the area."
"CWP's location is situated where there are other existing hospitality developments around it. When completed, CWP will be the largest coral reef conservation program in Asia, with Asia's largest marine sanctuary for five key species – dolphins, sea cows, sea horses, turtles, and whale sharks.
"Its Ocean Protection program is jointly funded by the Monaco-based Dr. AB Moñozca Foundation and its CWP Trust. With a focus on philanthropy and ocean protection, CWP is about identifying the right projects that will create the right impact, so as to ensure a long-term conservation of a place like Palawan," CWP said. 
Online petition continues
Environmental group Save Philipine Seas (SPS) said the developer of the Nickelodeon underwater park in Palawan is "trying to do damage control" by releasing a statement "downplaying" the project's "possible irreversible environmental impacts."
"They're trying to do damage control," SPS executive director Anna Oposa, told Rappler. "They have been releasing confusing statements."
In a response posted Thursday, January 12 on SPS Facebook page, the group said: "Their statements attempt to downplay the possible irreversible environmental impacts of the proposed project to the marine environment, violating the constitutional rights of the community to a healthy and balanced ecology." 
SPS added: "'Though they claim to build on private property, the Philippines' waters cannot be privatized."
SPS said they will keep an eye on the proponent and the government offices responsible for giving approval to such kind of project.
"We will continue to remain vigilant and monitor the developments of this project, and we urge the public to do the same," the group added.
As of 12 noon, the online petition launched by SPS garnered close to 200,000 signatures since it was posted on January 10. – with Keith Anthony Fabro in Palawan/Rappler.com