While PAL's stock has remained relatively steady throughout the saga, questions remain over how its talks with a potential strategic partner would be affected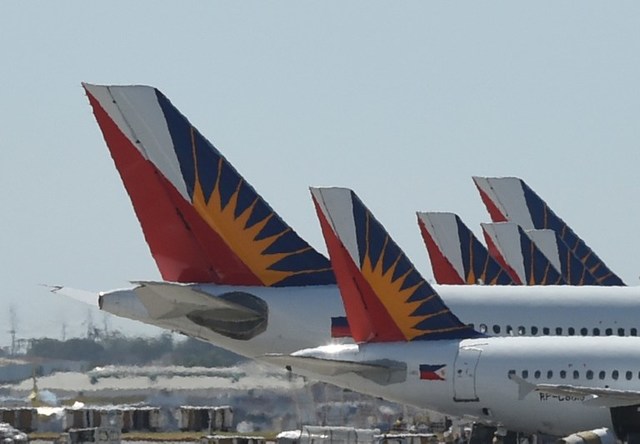 MANILA Philippines – So, NAIA Terminal 2 will remain open.
Philippine Airlines (PAL) on Friday, October 6, finally reached a settlement with the Department of Transportation (DOTr) totaling P6 billion, for the payment of navigational fees and other charges accumulated through the years.
President Rodrigo Duterte earlier gave the flag carrier 10 days to resolve the matter, or he would shut down its designated airport terminal. (READ: DOTr demands over P7B in 'unpaid charges' from PAL)
While the P6 billion will hurt, the case can be made that maintaining seamless operations and avoiding a feud with the government will be far more beneficial to the airline.
PAL even alluded to this, saying in a joint statement with the DOTr: "One of the overriding reasons why PAL agreed to settle is to manifest its trust and confidence in President Duterte's administration."
Fortunately for the airline, the dispute with the government did not trigger dramatic spikes in its stock price.
PAL Holdings closed at P5.09 on the Philippine Stock Exchange (PSE) on Monday October 9, the first trading day after the settlement was announced late on Friday. This was not too far off its closing price of P5.15 on September 28, the day after the DOTr released a statement demanding payment from PAL.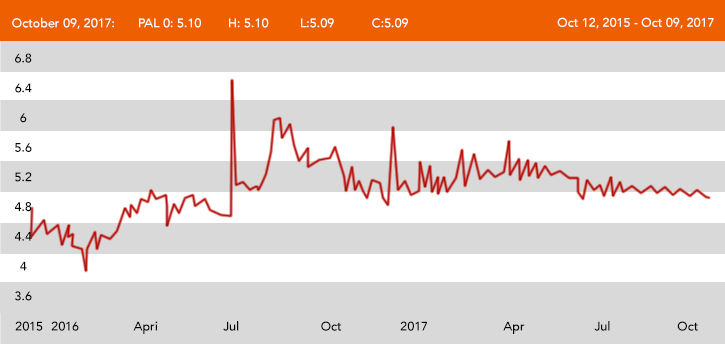 This was not the case for other firms which have been in the spotlight recently, such as Metrobank which lost P14.63 billion in market capitalization in a day amid a fraud case involving an employee. Travellers International Hotel Group also lost around P7 billion in market capitalization in a week following a deadly attack at its Resorts World Manila casino last June.
While noting that the P6-billion payout will be a challenge for PAL, and especially for its cash flows, Regina Capital Development Corporation equity analyst Paul Michael Alejandrino said he doesn't expect too much fluctuation now that the deal is set.
"Investors' view on the settlement will initially be adverse but sooner or later the market will have to realize that the tax deal is only a phase in PAL's overall operations," Alejandrino told Rappler.
Complicating the partnership?
Where PAL may encounter some turbulence is in its negotiations for a strategic partner – a foreign airline to come in and take as much as 40% of PAL in order to infuse capital and facilitate technology transfers.
PAL president and COO Jaime Bautista initially said the deal could be announced by June this year. But he has since pointed out that it could be pushed to next year amid a challenging environment for airlines in the country as well disagreements on valuation.
The P6 billion in lost cash flows adds another wrinkle on top of the fact that PAL has already booked net losses of P1.13 billion and P501 million in the 1st quarter and 2nd quarter of the year, respectively, as oil prices have risen.
Prior to that, PAL saw its full-year 2016 net income drop to P3.53 billion, compared to the P5.77 billion seen in 2015.
"Investors would have done a due diligence and auditors would have flagged the assessments made by CAAP (Civil Aviation Authority of the Philippines) and MIAA (Manila International Airport Authority) on PAL's balance sheet. Therefore, any valuation by the investors should have taken those into account," Bellwether Advisory Incorporated chief executive officer Rene Santiago told Rappler in an email.
Santiago, however, noted that "if that auditor's comment was not there, then the investors would turn negative."
He added: "In short, the P6-billion payment is a cash flow; a major portion of it should've been expensed already or netted out of gross income. The effect on net profit would be minor."
Santiago also said that the settlement could mean a discount for any potential strategic partner.
"PAL has been unsuccessful in the past in securing a strategic investor – when the payables to the government were not prominent. An interested investor would likely be emboldened to devalue PAL. If [management] does not yield a bit, the investor would just walk away – again," he explained.
For his part, Alejandrino said that any foreign investor would be prudent to watch how the airline adjusts its operations to deal with the P6-billion settlement.
"It was already expected this year that airlines will have a lower bottom line on account of higher oil prices," he added.
"After all, P6 billion is not a small amount." – Rappler.com