The PPP Center is also eyeing 5 to 8 water projects under some local government units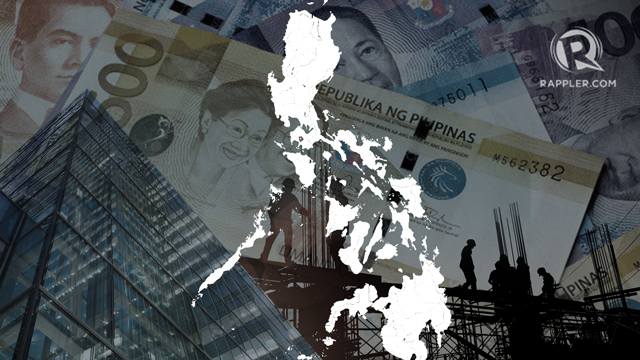 MANILA, Philippines – At least 5 sizeable public-private partnership (PPP) projects, including the operations and maintenance (O&M) of the Clark International Airport, are targeted to be rolled out in 2018, said the chief of the PPP Center.
Tabled for rollout are the Clark International Airport O&M, San Ramon Newport Project, Cebu Bus Rapid Transit (BRT) Project-System Manager and Operator Contracts, Duty Free Retail Development Project, as well as the National Broadband Plan-Accelerated Tower Build (Access) Project.
"2017 is a very, very interesting year. We didn't really come up with a huge pipeline of projects. But we will end the year with some very nice surprises like the Clark airport expansion," PPP Center Executive Director Ferdinand Pecson said in a briefing in Quezon City on Monday, December 18.
Data from the PPP Center showed that the 2nd Clark airport PPP deal involves the O&M of the existing and the proposed new passenger terminal buildings. (READ: Major railways, national transport policy get NEDA Board approval)
The 1st Clark airport PPP project – which involves the design, construction, and commissioning of a new passenger terminal building – is set to be awarded on Tuesday, December 19.
The Clark International Airport is located at the Clark Special Economic and Freeport Zone in Angeles City, Pampanga. The government intends to develop and market the Clark International Airport as a major gateway to Northern Luzon and Central Luzon and attract both airlines and passengers from its catchment area.
Another PPP project that is up for rollout next year is the San Ramon Newport deal in Zamboanga City. The PPP Center said the project involves the financing, design, construction, operations, and maintenance of a "world-class seaport" to be located within the First Industrial Park of ZamboEcozone.
"It aims to improve the competitiveness of the ZamboEcozone and fulfill its vision of becoming a world-class economic zone that will link resources, markets, and other logistical activities that can contribute to the economic development of Zamboanga City and Mindanao," the PPP Center's brochure reads.
The Cebu BRT deal, meanwhile, will be implemented by the Department of Transportation (DOTr). System management and operator contracts will be rolled out.
The Department of Tourism (DOT) and Duty Free Philippines Corporation are also expected to roll out their Duty Free Philippines Retail Development Project. The deal aims to expand Duty Free Philippines' operations to international benchmarks in terms of service and profitability.
Lastly, Pecson said his office also expects the National Broadband Plan-Accelerated Tower Build deal to move forward next year, with the Department of Information and Communications Technology (DICT) as the implementing agency.
The National Broadband Plan deal involves the financing, design, construction, operations, and maintenance of towers/mast, support facilities, and a radio access network. It seeks to improve broadband quality resulting from lower costs associated with deploying towers and other related facilities.
More LGUs participating
Other than these 5 infrastructure deals, Pecson said the PPP Center is also looking at rolling out 5 to 8 water projects under some local government units (LGUs). (READ: Ties with China to fill infra spending gap, pose risk to PPP)
"For water, we are looking at LGUs in Bohol and Oriental Mindoro. Cagayan de Oro would also like to expand into sanitation," Pecson said, adding Baggao in Cagayan and Catbalogan in Samar to the list.
Due to the Duterte administration's preference to fund most big-ticket projects through foreign loans and the government's own budget, the PPP Center chief has vowed to add more LGU projects to the pipeline.
Some of the big-ticket projects removed from the PPP pipeline include the P12.55-billion Clark International Airport Expansion Project, P10.86-billion New Centennial Water Source-Kaliwa Dam Project, as well as the development of 5 small, regional airports.
"We are now more focused on LGU PPPs. A lot has been happening in the LGU level. There are also some unsolicited proposals in the LGU level," Pecson said.
Back in September, Manuel Pangilinan-led Metro Pacific Investments Corporation bagged the original proponent status for the Pampanga Bulk Water Supply deal. – Rappler.com