The Philippine firm signs a deal with Chengdu Zhongxing Tiantong Technology Corporation to conduct a feasibility study, after which a definitive agreement may be reached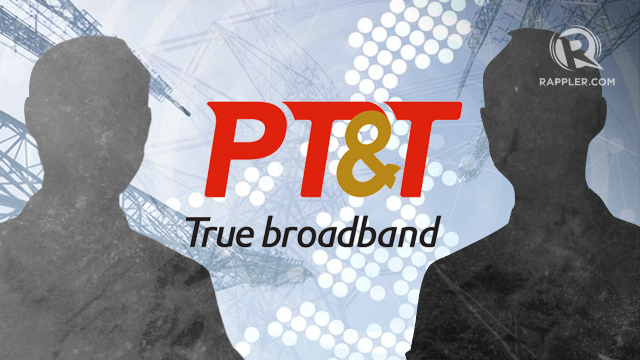 MANILA, Philippines – Newly-invigorated Philippine Telegraph & Telephone Corporation (PT&T) and a Chinese wireless network firm agreed to explore the possibility of offering free wireless broadband services during natural disasters.
In a disclosure to the Philippine Stock Exchange (PSE) on Tuesday, December 19, PT&T said it signed a memorandum of agreement with Chengdu Zhongxing Tiantong Technology Corporation.
"The purpose of the agreement is to explore the feasibility of engaging in a project that will provide free wireless broadband services in designated public areas before, during, and after the occurrence of disasters in any part of the country," PT&T said.
"Within an agreed period the parties will conduct a study of the feasibility of the project and thereafter discuss and agree on a Definitive Agreement to push forward the same," it added.
PT&T noted that the actual participation of each party, to be reflected in a definitive agreement, will be discussed after the study is completed in 90 days.
The Philippine firm, which is under new management, has been touted as a potential 3rd player in the country's telecommunications industry.
PT&T previously said it intends to create a joint venture with Chengdu Zhongxing Tiantong Technology Corporation to expand its broadband business. It has also said it is open to partnering with China Telecom.
No less than President Rodrigo Duterte invited Chinese telcos to invest in the Philippines, with China Telecom now expected to come in.
Malacañang has said it wants to ensure that China Telecom can begin its Philippine operations by the 1st quarter of 2018.
PT&T chief operating officer and treasurer Miguel Bitanga is a shareholder of Dolphin Fire Group, an investment house owned by Menlo Capital Corporation. Dolphin Fire has a stake in Rappler. – Rappler.com