This survey by a Singapore-based company also shows it is easier for women than men to haggle in the Philippines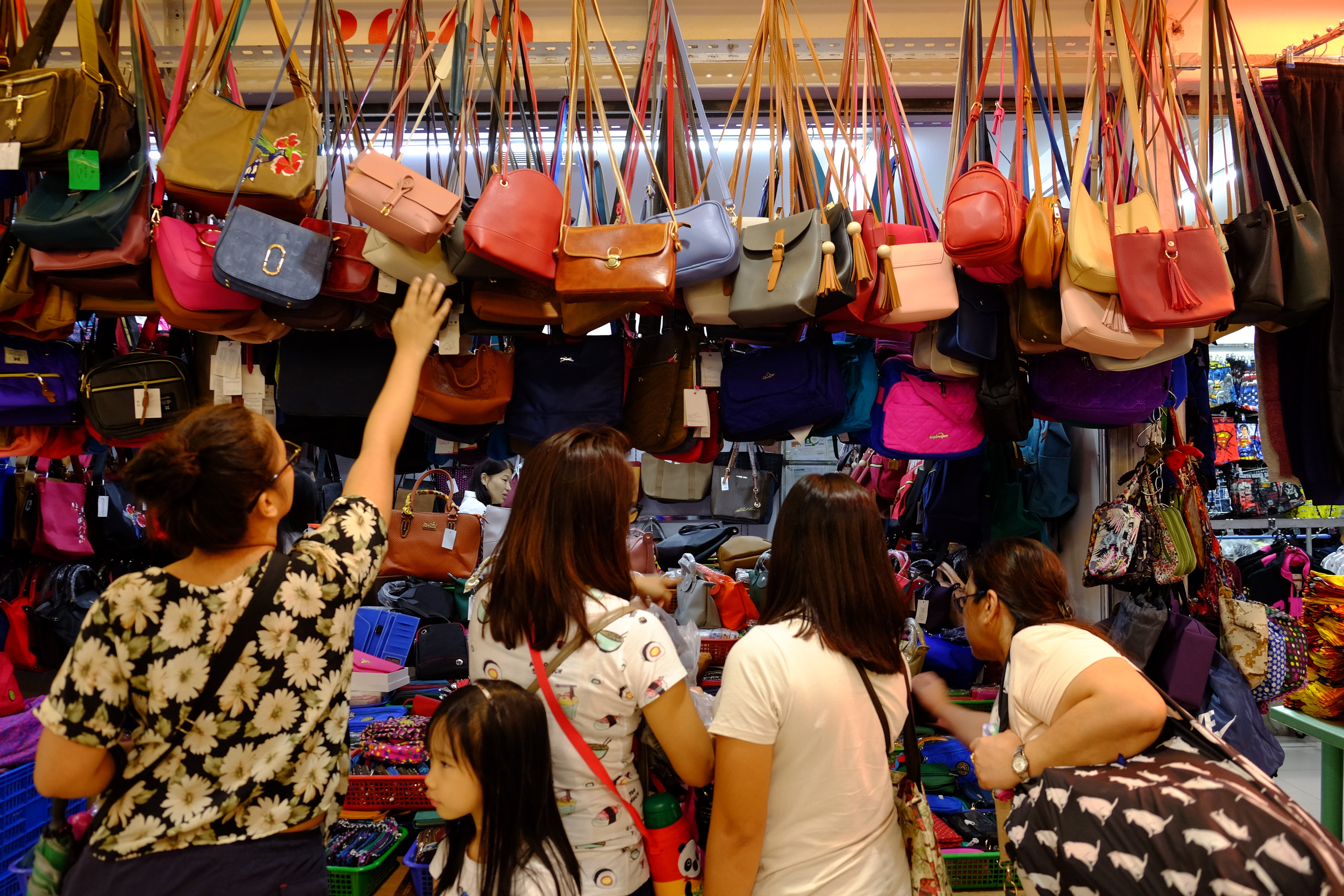 MANILA, Philippines – More than half of Filipinos enjoy haggling, and get an average discount of 21% when they do so, a new survey showed.
The survey, called "A Handle on Haggling," found that 56% of Filipinos enjoy negotiating for a lower price. 
The survey also showed it is easier for women than men to haggle in the Philippines, and that Filipinos most likely bargain for clothing.
"A Handle on Haggling" placed the Philippines 3rd overall in terms of percentage of respondents who enjoy haggling, and 4th overall in terms of average discount received after bargaining.
The study was released by Singapore-based discount consolidator Picodi on Thursday, December 21, and covered more than 1,700 respondents across 44 countries.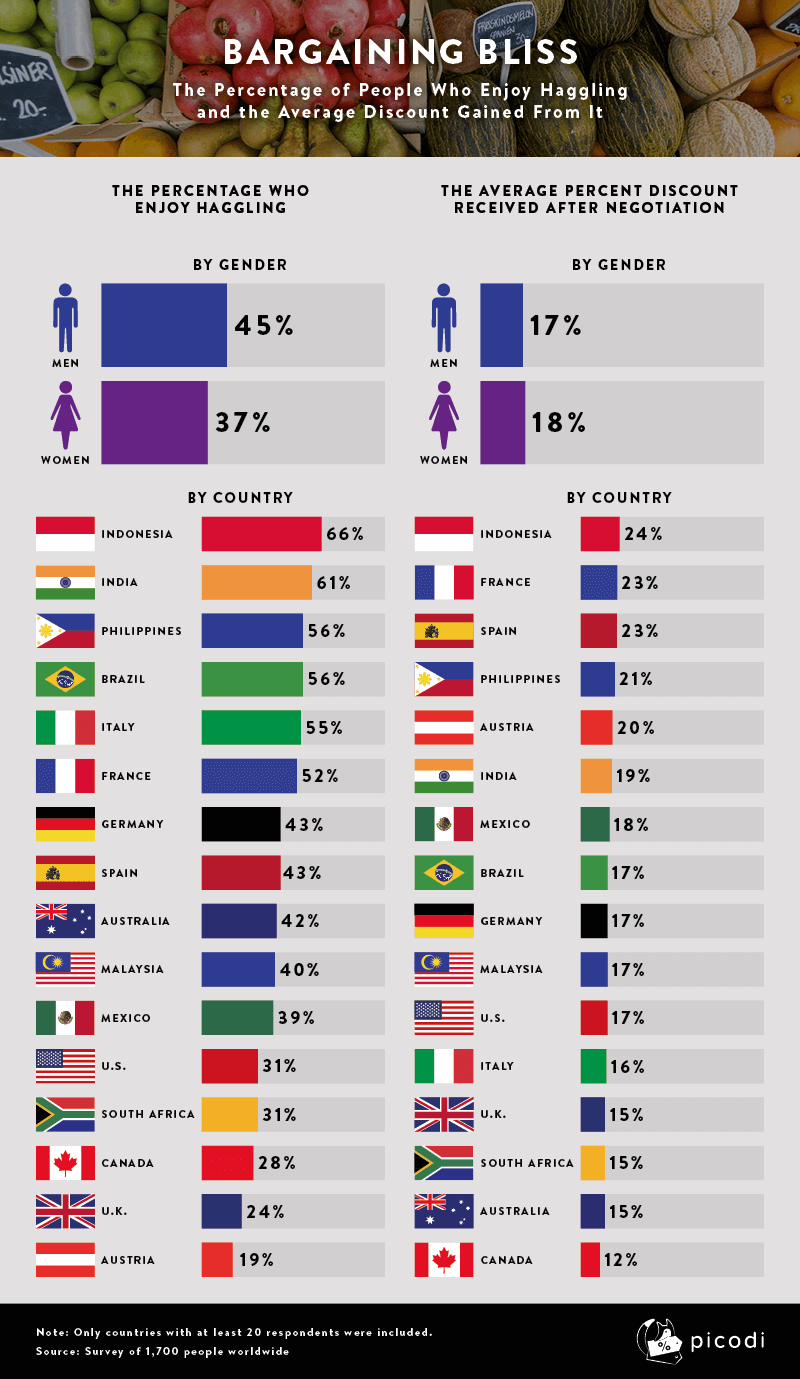 Girl Power
Picodi explained that in the Philippines, people "acknowledged that women tended to have a leg up when it came to negotiating."
And this has more to do with skill than just a pretty face.
The firm noted that in the Philippines and India, people were less likely to submit to the power of appearance as compared to the US or Canada.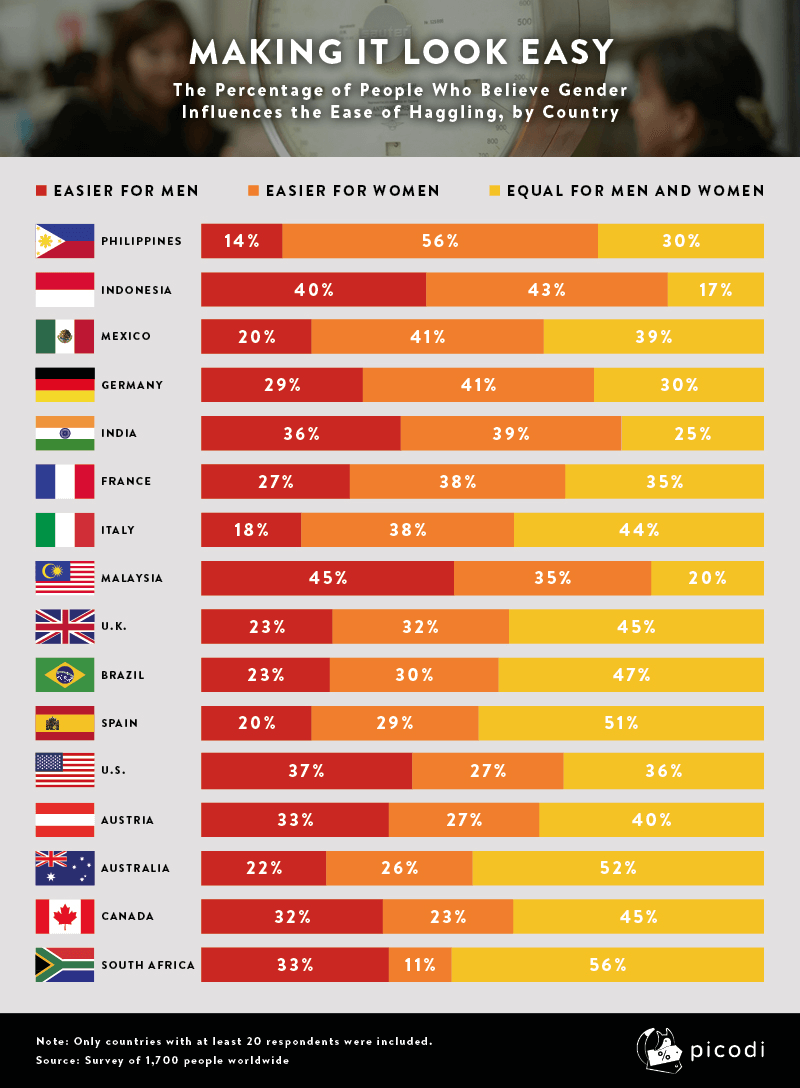 "Research has shown women in Asia are typically more confident in their financial savvy than their spouses and learn to manage money at a younger age compared to other cultures," Picodi said.
"As evidenced by their long history of powerful female political figures, some experts suggest Asian women are also more likely to be seen as equal partners when it comes to business and finance," it added.
Still, it's not all bad for men. Picodi noted that "of the 1,700 people around the world surveyed, men enjoyed the process of negotiating for a better price more than women, though they might not be as skilled in the art of the deal."
It also reminded people that regardless of nationality, sex, or attractiveness, there are specific skills you can still practice – and perfect – when it comes to negotiating.
These include being personable, talking up the quality of the product, and never taking the first offer.
"You may not always strike the deal you want, but you'll build your confidence – and future success – in the process," the firm said.
The full results of the survey can be viewed here. – Rappler.com