'We can't just rush it if we want a strong telco that can compete with Globe and PLDT,' says Undersecretary Eliseo Rio Jr, Department of Information and Communications Technology OIC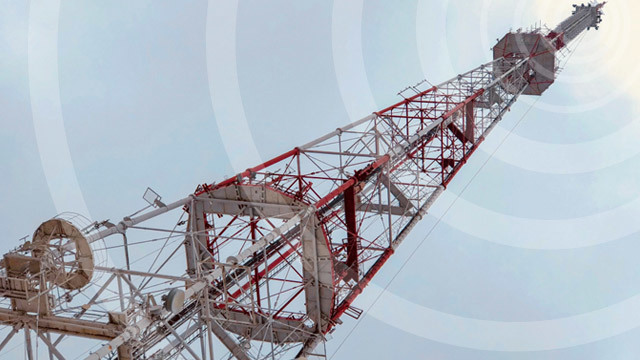 MANILA, Philippines – The government will not name the country's 3rd major telecommunications player before President Rodrigo Duterte delivers his State of the Nation Address (SONA) in July, as the implementing agency is still ironing out the terms for the auction.
"The earliest we can do is in August, which is after SONA. Prospective bidders need to be given time, around one and a half to two months to prepare their proposals," Eliseo Rio Jr, officer-in-charge and undersecretary for Department of Information and Communications Technology (DICT), said in a phone interview on Friday, April 27.
What can be announced during Duterte's SONA in July are the qualified bidders for the selection of a new major telco player, said Rio. (READ: Philippines to 'add sweeteners' in guidelines for 3rd telco auction)
DICT is in the process of polishing the terms of reference for the 3rd telco auction, which is targeted to be finalized in the first week of July, he added.
"We have to be serious. We can't just rush it if we want a strong telco that can compete with Globe [Telecom Incorporated] and PLDT [Incorporated]," the DICT chief said.
Rio has been actively seeking opinion from stakeholders on ways to entice and choose the right 3rd player that will challenge giants PLDT and Globe.
"We can come up with the final draft of the terms in the second week of May. After that, there will be public hearings and discussions. Everything will be transparent," he added.
Heeding the call of frustrated customers, Duterte in December 2017 ordered DICT to ensure that the 3rd major player would be "up and about" by March this year. This was contested by prospective entrants who sought for more time to prepare bids and secure partners.
High capital requirement
Last week, Finance Secretary Carlos Dominguez III said that the entry of the 3rd telco player cannot be rushed, adding the prospective company will need at least P200 billion to start up and compete with the two telco giants in the country.
"To effectively compete, the investments required of the new major telecommunications player is estimated to be at least P200 billion," the finance chief said on his official Twitter page.
This was echoed by Rio, who said "a serious player must have around that much so it can be considered strong enough to compete with PLDT and Globe."
In early April, Duterte created an oversight committee to monitor and assist in  the entry of a 3rd telco player in the Philippines.
Created through Administrative Order No. 11, the committee assists the National Telecommunications Commission (NTC) in formulating the terms of reference for the selection and assignment of radio frequencies.
Consumer group Better Broadband Alliance welcomed government efforts to facilitate the entry of a third telco.
"We believe that this is an important step towards facilitating the entry of a new player who will bring in fresh capital, offer better services, and provide a real choice to the Filipino consumer," it said in a statement.
While the group supports the government's "transparent and credible" bidding process for the selection of the  new telco, Better Broadband Alliance highlighted the need to "sustain the momentum and prevent further delay."
"We hope to continue to actively participate in the upcoming consultations and offer our support to the government in all its efforts to bring in competition in the telecommunications sector," said Grace Mirandilla-Santos, lead convenor for Better Broadband Alliance. – Rappler.com