Jittery investors ask: Where is the bottom in the bear's lair?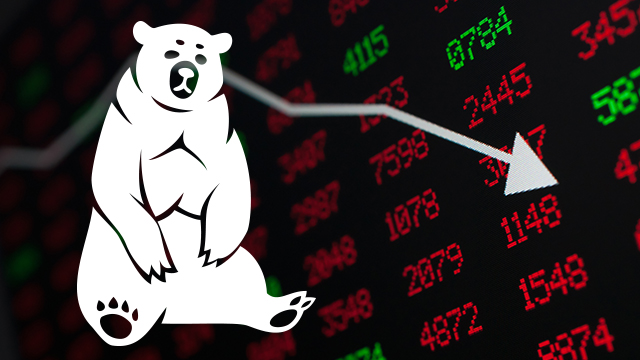 MANILA, Philippines– The Philippine Stock Exchange index (PSEi) briefly ventured into the deeper parts of the bear's cave during the early morning trade on Friday, June 22. 
Stocks fell as low as 6,925.61 intraday, before it  jumped back to the 7,000-levels. (READ: Philippine stocks dive into bear territory)
Philippine shares still sustained further losses and went down 34.95 points or 0.49% to 7,063.20 at the closing bell. Today was its weakest in over 17 months since January 4, 2017.
The bloodbath in the local bourse continued, with only mining and oil (+0.65%) and properties (+1.26%) that managed to stay in the green.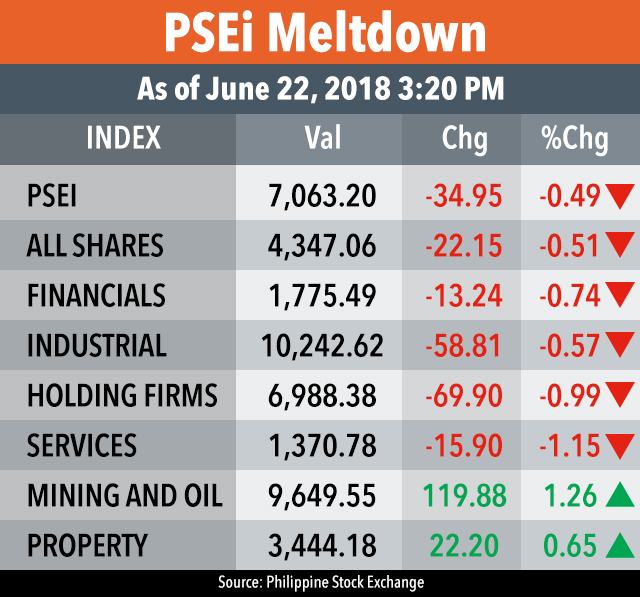 Jittery investors now ask: How low can the PSEi go? Where is the bottom?
Marvin Germo, author of Stock Smarts, said he is "looking at 6,800."
Meanwhile, Jonathan Ravelas, chief market strategist of BDO Unibank, said that "the next key support levels are 6,500 and 6,800, respectively."
BDO Capital & Investment Corp.president Eduardo Francisco said in a One News Businessworld Live interview that the market is currently "sentiment-driven."
"From a P/E (price-earnings ratio) perspective, we are already attractive. For those who are there for the long-term, it's good to buy selectively because that is very competitive P/E already," Francisco said.
A price-earnings ratio is computed by dividing the current market price of the stock to its earnings per share.
A  low P/E ratio indicates that the market perceives it as high-risk or with low growth or both as compared to a company with a higher P/E ratio.
The PSEi's P/E ratio on Friday clocked in at 18.04.
"Don't cut losses because there will be an upside already," Francisco said. –Rappler.com