The Philippines is aiming to roar along with Asian tigers by 2040. To do this, the country needs to triple the gross domestic product per capita in two decades.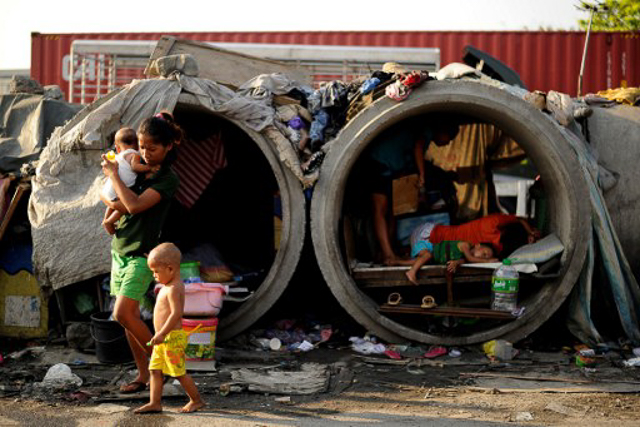 MANILA, Philippines – Multilateral lender World Bank proposed several policy actions for the Philippines to attain its economic growth targets.
The government is aiming to realize the Filipino dream of a comfortable life, specified in the AmBisyon Natin 2040 plan.
World Bank Senior Economist Rong Qian said the Philippines would need to reach a per capita real gross domestic product (GDP) of $9,350 to meet the goals.
This means that the Philippine economy needs to grow threefold or at an annual average of 6.5% in the next two decades. Only Asian tigers Hong Kong, Singapore, South Korea, and Taiwan, as well as China, have managed to accomplish this in the past.
Socioeconomic Planning Secretary Ernesto Pernia previously said the Philippines would be lifted to the upper-middle income band as early as 2019.
The World Bank proposed 10 policy actions for the country to attain its goals:
Continue to increase competition in the telecommunications, electricity, and transport sectors 
Strengthen the independence and authority of sector regulators in the telecommunications, energy, and water sectors
Streamline burdensome administrative procedures to start new businesses and pay taxes 
Reduce restrictions on foreign investors (e.g., allow foreign competition in sectors and reduce equity limits)
Minimize the use of controlled prices to reduce market distortions 
Reduce trade costs by improving port and logistics infrastructure 
Lower non-tariff barriers and procedural obstacles
Pursue more balanced regulations between employees and employers by lowering costs and simplifying procedures for hiring and firing workers 
Align the minimum wage with workers' productivity by considering the wage level of the informal sector 
Make regular employment contracts more flexible
"By creating an equal playing field and simplifying business regulations, firms will be encouraged to enter the market and invest, grow, and innovate, leading to higher labor productivity," Qian said.
Obstacles
The World Bank said  the country's market rules and regulations may be hindering competition.
"In manufacturing, Philippine markets are more concentrated than those of regional peers, with a higher proportion of monopoly, duopoly, or oligopoly markets, which are typically more prone to collusion and abuse of market power," the report states.
The country ranked 114th out of 138 economies on market dominance in the World Economic Forum (WEF) Global Competitiveness Report 2016-2017, which was below the average of the countries in the sample and the lowest among regional peers.
The World Bank also pointed out that the Philippines' level of trade openness has been declining over the past two decades, despite low tariff rates.
It added that the country's foreign direct investments remain low relative to regional peers. (READ: Foreign chambers on Trabaho bill: 'Leave PEZA alone')
The World Bank also noted that credit in the country does not necessarily go to sectors with the highest productivity growth. It found that credit flows more into sectors with high productivity and profit, that are capital intensive, and with contained risk. – Rappler.com