This is AI generated summarization, which may have errors. For context, always refer to the full article.
PLDT is looking to raise stake in BusinessWorld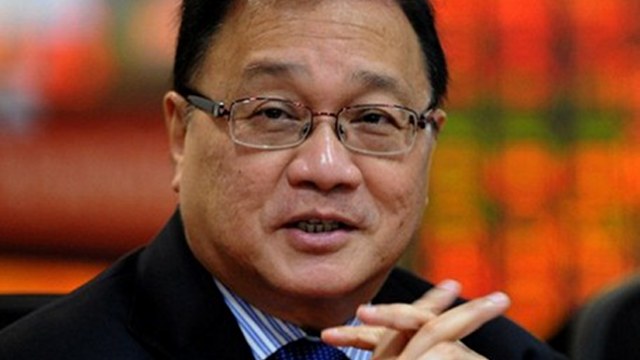 MANILA, Philippines – Mediaquest Holdings Inc, the multimedia arm of Pangilinan-led Philippine Long Distance Telephone Co. (PLDT), may hike its stake in BusinessWorld, a local broadsheet. 
Mediaquest has been evaluating several funding options for BusinessWorld, confirmed Mediaquest director Ray C. Espinosa in a text message to reporters on Thursday, May 2.
One of these options include acquiring new shares in BusinessWorld in addition to MediaQuest's current 30% stake in the local broadsheet.
The extent of this investment option will depend on the funding requirements of BusinessWorld for 2013 and 2014, Espinosa added.
He said that this may have to be done in combination with the purchase of shares held by the BusinessWorld's retirement fund in order for it to have money for its retirement liabilities.
"A controlling stake may be inevitable given the total funding requirements of the company," said Espinosa.
"All the options are being seriously evaluated by Mediaquest and it will choose the option that will best respond to the needs of all stakeholders," he added
MediaQuest Holdings is a wholly owned unit of PLDT's Beneficial Trust Fund. It is a corporate vehicle for the Pangilinan-led group's convergence strategy, which marries content and distribution. 
Under MediaQuest are 3 units: Hastings, television network TV5 and MediaScape Inc., which owns pay TV provider CignalTV.
Hastings currently owns 30% of BusinessWorld, 10% of Philippine Star and 18% of the Inquirer, according to PLDT President Napoleon Nazareno.
In a press briefing on March 6, Manny V Pangilinan, chairman of PLDT had referred to BusinessWorld as a patient in a hospital.
"The two major broadsheets are making money. BusinessWorld tends to be similar to a patient in a hospital sometimes they make money sometimes they don't," said Pangilinan. 
When asked at the same press briefing why PLDT is looking to invest in print media, Pangilinan said, "The Philippines is not quite there in terms of the US where the print industry and has been under pressure and some of them have gone extinct. Here, it will survive in some shape and form." – Rappler.com