In developing countries, it's scandalous that the people who produce the food are the poorest and the hungriest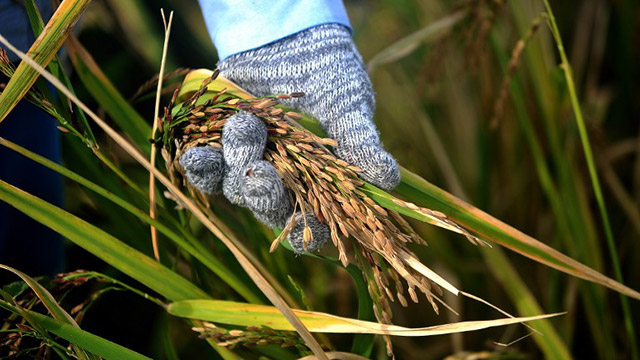 Agriculture is not only about food, it's about life. The business of agribusiness is about optimizing profit in an inclusive way so that everyone in the line of production benefits, most importantly the producers: farmers.
In developing countries, it's scandalous that the people who produce the food are the poorest and the hungriest. Small-scale farmers are the most vulnerable; they don't have bank accounts to support them, and when they lose their crops and livestock, they go hungry. They are forever at the mercy of traders and policy-makers. They contribute little to climate change, yet are the primary victims of environmental calamities.
Smallholders can be part of the solution to global food security; they can help to feed the world. But they can't do it alone. They need rich and poor countries, as well as small and large businesses, to invest in and support agricultural and rural development, moving poor people away from subsistence farming and towards a fair marketplace.
As the world's population expands towards the projected 9 billion people by 2050, the demands on agriculture will grow. Patterns for population growth and food consumption indicate that agricultural production will need to increase by 70% to meet the world's demand for food in 2050.
Just how will farming meet this demand? After all, it will also have to contend with flatlining yields, water scarcity, growing competition for land and the responsibility to slash its carbon footprint.
In most countries, farming is not considered sexy. Instead, it's seen as a one-way ticket to poverty and drudgery. Young people are abandoning the countryside to seek better opportunities in urban areas. We can't blame them, as they have seen the poverty that farming bestowed upon their parents.
Food security and poverty reduction are dependent on investment in agriculture. Regrettably, investment levels in developing countries have decreased sharply over recent decades. This needs to be addressed, if we are to create decent jobs and ensure environmental sustainability. Farmers need to be at the centre of agricultural strategies; they should be supported by government and donor investments in public goods.
So how can we create the sort of wealth where no one is left behind?
Agriculture takes up one-third of the land surface of the earth, and stands at the nexus of climate change, food and energy security, sustainable livelihoods, economic development and human rights. Businesses will play a pivotal role in delivering practical, effective and scalable solutions to meeting the global challenges of sustainable agriculture, something acknowledged by the UN Global Compact.
The issues are numerous, but they can be solved if we work together. Business can be the vehicle behind ensuring inclusiveness in the value chain, from farmers to consumers, while simultaneously taking steps to protect the environment.
However, business cannot do this alone. Substantial gains in agricultural productivity can be realized through investment, innovation, policy and improvements to infrastructure.
Realizing these gains will require an exceptional level of collaboration among stakeholders, including governments, companies, multilateral and civil-society organizations, farmers, consumers and social entrepreneurs.
Given the current state of collaboration and coordination, it is important that producers are given access to market information and the ability to translate it to market intelligence.
If you want to contribute to the success of agribusiness, strive for the bottom line in a way that helps the farmers. Doing business the right way is also good business. – Rappler.com
This article was published in collaboration with the World Economic Forum. Cherrie Atilano is co-founder and president of Agricool and a World Economic Forum Global Shaper based in Manila.
The Philippines is hosting the World Economic Forum on East Asia from May 21 to 23, 2014 at the Makati Shangri-La Hotel. For updates about the forum, visit Rappler's microsite.