The owner of NSGV Trading and its customs broker are charged before the Department of Justice for the illegal importation of counterfeit bags carrying luxury brands like Hermes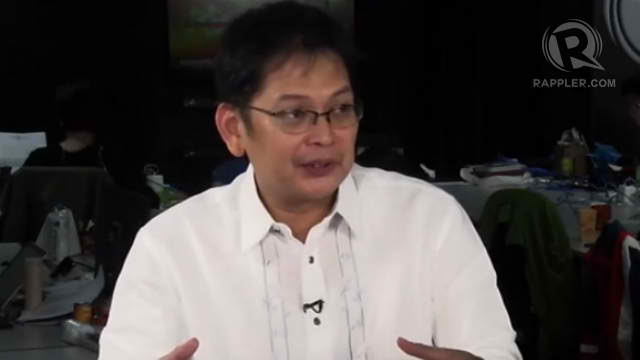 MANILA, Philippines – The Bureau of Customs on Thursday, September 4, filed smuggling charges before the Department of Justice against a trading firm and its customs broker for the illegal importation of various counterfeit products.
Noel Villaflor, owner and proprietor of NSGV Trading, and customs broker Sherjun Saldon were charged for violating the Tariff and Customs Code of the Philippines in relation to the importation of fake goods. They were also charged for violating the Revised Penal Code covering falsification of public documents.
The case against stemmed from NGSV's importation of one 40-foot container that arrived at the Manila International Container Port from China in May 2014.
The shipment contained various counterfeit goods with an estimated value of more than P300 million. "We have been in close coordination with the brand owners, IPOPHL (Intellectual Property Office of the Philippines), and other government agencies to step-up our drive against fake products," Customs Commissioner John Sevilla said.
"It is our duty and responsibility to protect our consumers from the entry of products that may bring health hazards or cause harm to legitimate entrepreneurs and businesses," he added.
The shipment was declared to contain assorted women's blouses; cotton fabric; polyester women's pants, jackets, coats and scarves; board paper; ladies' canvas shoes; PVC flooring; assorted plastic cases and boxes; belts and caps; skateboards; skateboard parts; compactor parts; and aluminum ladder and grinders.
But it was found to contain 15,960 assorted undeclared items, many of which were counterfeit or "Class A" luxury bags like the "Hermes Evelyne" and "Hermes Lindy, "Ralph Lauren Ricky", "Tory Burch Ella" tote, "Prada Saffiano Lux" tote, "Celine Phantom", "Michael Kors Selma" satchel and "Michael Kors Jet Set" tote, and the "Burberry Susana" hobo tote.
Also found were fake "Fitflop Fleur" sandals, "Lacoste" wallets and tote bags, and "Ray-Ban" eyewear, as well as clothing and footwear bearing local brands "Onesimus" and "Una Rosa." – Rappler.com