Mystery Manila feeds on your curiosity, playfulness – fear even – all in an aim to improve camaraderie among peers while you all solve a themed mystery
At Mystery Manila, you are in for a unique experience. All it takes is for your group to stay together, work on a mystery, and solve it within an hour.
The trend of escape-the-room games originated in Japan, and it quickly spread to other countries, said co-founder Chuck Chang. He and the Mystery Manila team Marge Chang, Errol Magdato, and Kimbee Magdato were inspired to bring the concept to the Philippines so they could localize it.
"We wanted to be the first to bring it here in Manila and share our love of mysteries with Filipinos," Chang said.
Chang said they drew inspiration from the entire spectrum of the mystery genre, including mystery novels, Cluedo, escape-the-room video games – even Sherlock, the television series.
Unraveling the mystery
Even if the team draws on a wide variety of mystery sources, each room is lovingly made from scratch.
They spend days brainstorming and throwing ideas off one another, a process through which they create all the clues by themselves.
They then structure these clues with an eye for both playability and narrative. To make sure that the game is fun and challenging but does not become overly complex and overwhelming, the Mystery Manila team has people test it out. What they are looking for is balance.
"We make sure that it's not something impossible to solve as we want our customers to leave with a smile on their faces but at the same time they're equally challenged during the game," Chang said.
Chang and the Mystery Manila team must also strive to make the story engrossing. "We consider the excitement and the thrill of the story that we make, plus the feasibility that it will be solved within 60 minutes," he said.
Mystery Manila will refresh the games at least twice a year to keep players who have solved past mysteries coming back for more.
Loving a mystery

Mystery Manila's biggest challenge came down to marketing, particularly because the concept was unfamiliar to many Filipinos.
"In terms of the brand and the concept, the initial challenge was to get our name out there. At first, it entailed quite a long explanation to get people to understand what we do," Chang shared.
Word of mouth soon caught on. "But after a month or two, most people already heard about it from a friend or a family member so they already had an idea prior to trying us out," he said.
Such momentum probably owes to the fact that everyone loves a good mystery, which is readily apparent in the diversity of Mystery Manila's market. "We get birthday parties of kids, teens, yuppies, and even those in the executive level, team buildings – senior citizens even," Chang said.
To reach out to this customers, the Mystery Manila team has only used one marketing tool: social media. Apart from that, Chang said that their traction is all due to word of mouth and the occasional feature in tri-media.
'Murder' in the making
The location of Mystery Manila's venues has also helped.
Chang believes that this is one of the trickiest parts about starting a new business, but it's clear that he and the Mystery Manila team have gotten it right.
Their first branch in C5 Libis proved to be an excellent choice because of its accessibility. Their second branch along Jupiter Street in Makati was also strategic because of its proximity to schools, colleges, and offices.
Chang hopes to strike magic again with their third branch in Boracay set to open in April. Ideally, it will lure in foreigners and local travelers who want to experience something new beyond the white beaches.
In addition to the ambitious expansion of Mystery Manila, the team is also putting up a sister brand called Murder Manila. Chang describes it as a role-playing game where the participants are the suspects, the victims, and the culprits.
The game is designed to be played in large groups, making it ideal for private functions and special events.
And unlike Mystery Manila, Murder Manila is mobile. "We can bring the mystery right to your doorstep or we can set up a venue just for you," Chang said.
The fact that Mystery Manila is expanding into more locations and sprouting a sister brand points to its clear success. Yet some might wonder: Is this all just a trend? Are people bound to eventually tire of these experiences?
Recent research in the field of positive psychology would seem to suggest that they won't.
This field has found that money does buy people happiness, but not when it is used to buy things. Money brings us happiness when people use it as a ticket or passport to new and novel experiences.
And it is hard to think of one more unique than solving a mystery or a murder in the middle of Manila. – Rappler.com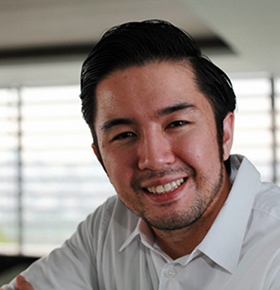 Rappler Business columnist Ezra Ferraz is also the chief content officer at ZipMatch, a tech company backed by Ideaspace Foundation, Hatchd Digital, IMJ Investment Partners, and 500 Startups. He brings you Philippine business leaders, their insights, and their secrets via Executive Edge. Connect with him on Twitter: @EzraFerraz