The Asia Cloud Computing Association explains says the Philippines is in a unique position to lead the harmonization of data among ASEAN industries through cloud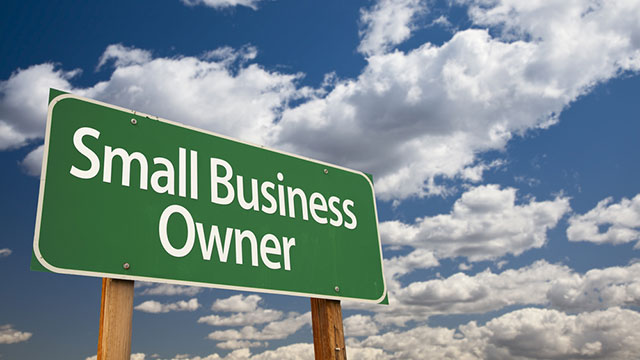 MANILA, Philippines – Let's start with a few assumptions, said May-Ann Lim, executive director of Asia Cloud Computing Association (ACCA): if you think that Asia will be the next driver of global growth, then you'll wonder what powers that growth.
"Small and medium enterprises (SMEs) make up 99.95% of all enterprises in the Asia-Pacific region," Lim said in an exclusive interview.
Enabling faster SME growth therefore enables you to have the greatest positive impact on regional development, she added.
Cloud computing, the ACCA believes, has the potential to be the 'great leveler' for both SMEs and developing economies.
Adopting the cloud allows SMEs to have greater reach, greater speed, and greater flexibility in acquiring or serving customers, ACCA says in 2015 SMEs in Asia market report.
Types of cloud
There are many ways people experience the cloud, but most individual users experience it in the form of a SaaS, or software as a service, Lim explained.
Anyone who has ever viewed an email on the Web using Gmail or uploaded a photo onto Dropbox is already using the cloud, she said.
Moving up the value chain, you have Platfrom as a service (PaaS), which is mainly used by tech developers to create closed environments, digital canvasses, in which to operate.
Further up along the value chain, you have Infrastructure as a service (IaaS), which gives enterprises storage space for data and platforms accessible anywhere, and is the type of cloud used by most enterprises, Lim said.
Value proposition for SMEs
Adopting the cloud affords enterprises the convenience of accessing and interacting with data anywhere, because it's on the Internet, Lim said.
This remote accessibility allows for expanding quickly and reaching a wider audience through Internet.
It also eliminates the need for physical server rack space to hold a company's data and the need for an in-house IT team, she added.
Cloud also offers greater flexibility to enterprises.
Lim shared that the world's largest cloud service provider, Amazon Web Services, started when online retailer Amazon needed to add servers to support heavy loads for sales days and Christmas.
Amazon realized that it didn't need the extra capacity aside from those days and so decided to rent out to firms that needed it.
For enterprises, the principle is the same: you only pay for the capacity you need and you can add or decrease as you see fit. In that way it also helps you budget, Lim said.
Cloud retail
Lim thinks that the retail industry and business process outsourcing (BPO) industry are two industries particularly suited to using the cloud in the Philippines.
When you go into a store here and you like a dress but can't find the right size, the salesperson then calls up another branch and they have to check manually.
"Imagine if that store used an automated cloud service, the salesperson could check size and location availability within seconds, " she said.
The majority of what happens now is that retailers use offline systems, where manual consolidation happens at the end of the day and someone has to report back to the inventory center.
Adopting a cloud inventory system would be much more efficient, she said.
In a sense it's like turning traditional retail commerce into e-commerce, while retaining the physical aspect, she added.
BPOs as the gel for ASEAN
What excites May-ann the most, however, are cloud's prospects for the BPO industry.
The cloud gives the opportunity for entrepreneurs to expand very quickly by enabling them to reach a wider audience, she said. This is especially true in the BPO industry, where remote access is the driving force.
But the coming ASEAN integration also provides opportunities. The integration will create a need to harmonize each country's digital records, she explained.
"There is a lot of opportunity for the Philippine BPO community to act as the gel for this," she said.
Opportunities include harmonizing different nations' medical records and credit worthiness records on the cloud, where it can be accessed remotely anywhere in ASEAN.
It would enable a credit-worthy Filipino to seamlessly apply for a loan in Singapore or a Filipino doctor to immediately access a Singaporean's medical records, in both instances cutting down on delay, she said.
Lim said that at some point ASEAN integration would require this harmonization, and the Philippines is the ideal candidate to step up.
"Of course I can say that about any ASEAN nation, but the Philippines, with its existing robust experience in IT through BPOs, makes it uniquely placed to do so," she said.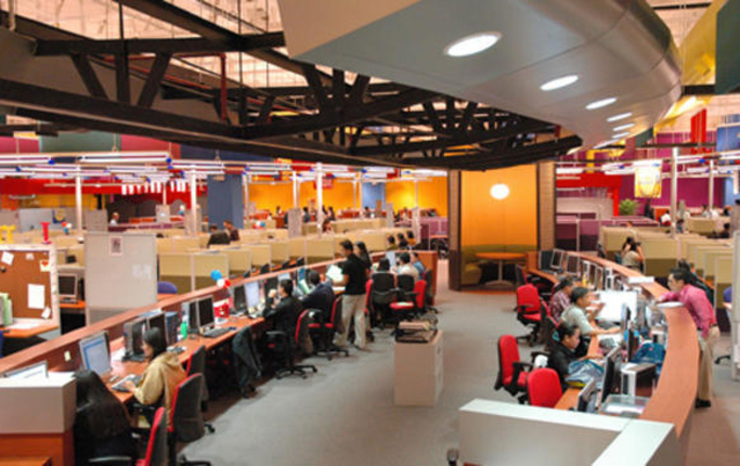 Horizontally enabling industry
In the last 5 years, technology has moved from being a vertically developed industry to a horizontally enabling industry, Lim said.
Instead of just developing the tech industry, technology is enabling other industries to move faster and better, she explained.
Cloud computing is a great example of this as it connects users across different platforms and different locations.
"Isn't that how technology is supposed to work, to make things easier and more accessible for everyone?" Lim said. – Rappler.com
Small business owner sign image from Shutterstock