CEOs also see political instability and reliance on lockdowns delaying the Philippines' economic recovery
A survey found that a big majority of Philippine business leaders are not pleased with the government's coronavirus vaccine rollout – a departure from optimistic sentiment often quoted when they're asked individually.
PwC Philippines and the Management Association of the Philippines (MAP) found that 66% of the country's chief executive officers are dissatisfied with the vaccination program.
The 2021 CEO survey also found that 44% of business leaders cite political uncertainty as a drag on the economy's recovery, while 43% see the government's reliance on lockdowns delaying growth.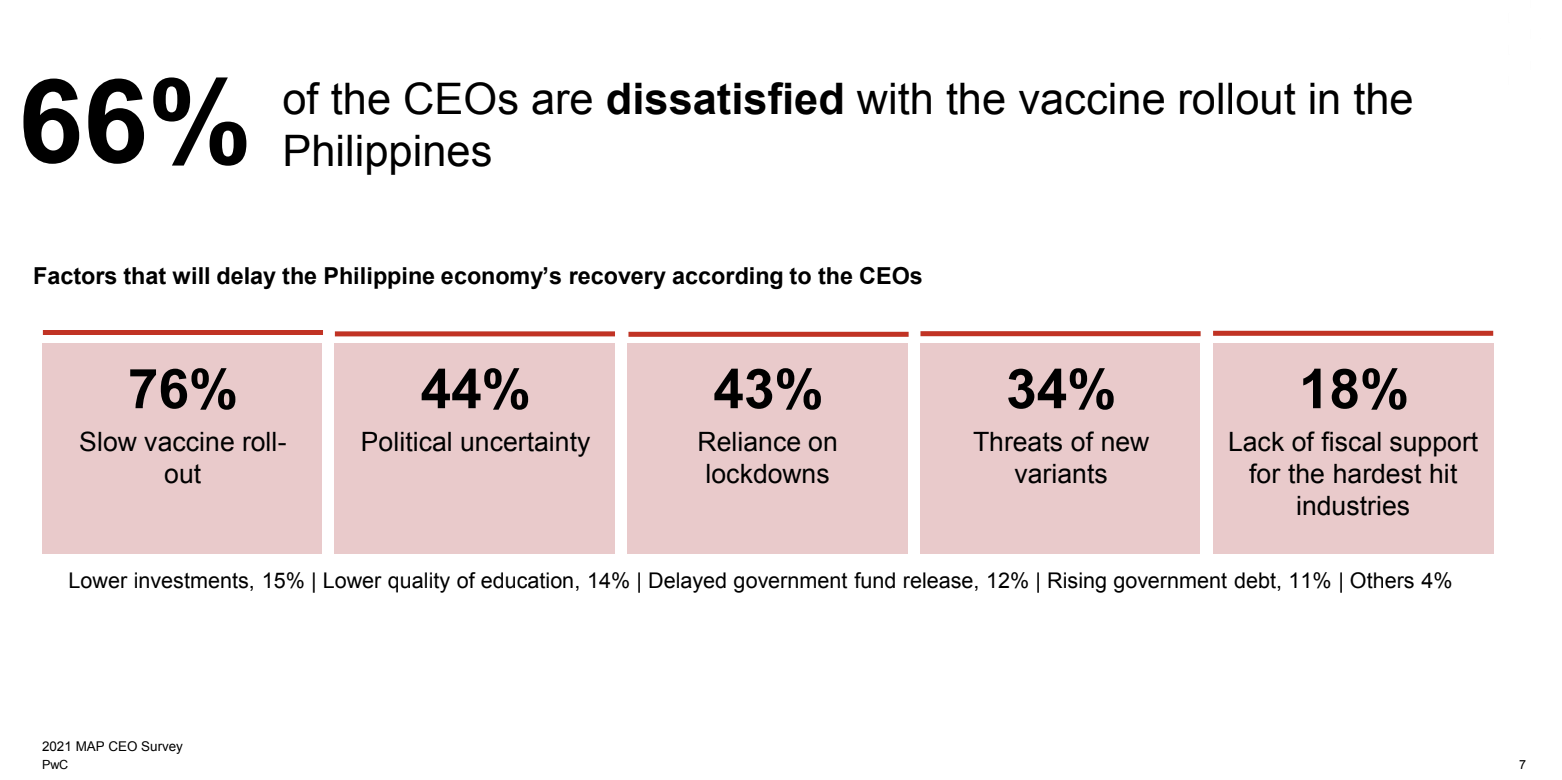 A big majority or 70% of the CEOs also noted that average daily sales and profits decline by at least 10% each time the country is placed under a lockdown.
Meanwhile, 42% said average daily sales decline by at least 20% under some form of lockdown.
Some 178 CEOs were surveyed for the report.
Only 2% of them believe the Philippine economy will bounce back in one year or less, while 77% expect recovery within the next three years.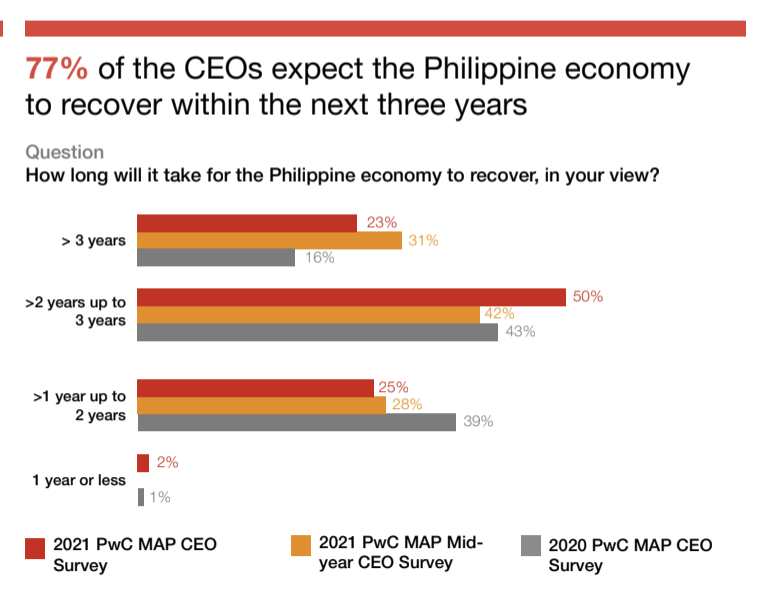 Almost three in every four CEOs or 74% believe that their company will see revenue growth in a year, while 91% are confident that their company will experience revenue growth in the next three years.
"To support their businesses, the majority of the CEOs tapped external debt, and additional capital from both their personal funds and existing investors in the past year. Going forward, the majority of the CEOs still plan to tap external debt and/or equity to help their businesses," said PwC Philippines chairman emeritus Alex Cabrera.
"Despite the recent successful listings, only a few of the CEOs say that they'll raise capital through the capital markets. Accessing the capital markets may be challenging for certain companies unless they have shown resilience and growth during the pandemic."
For the economy to recover, CEOs said the government should invest more in health care, infrastructure, and education.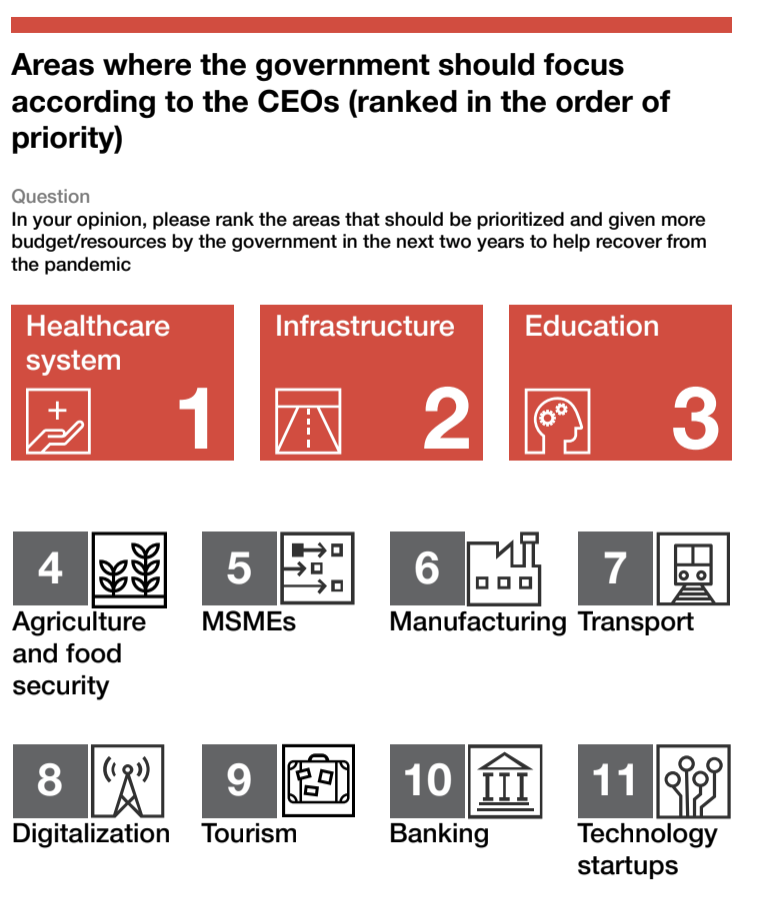 "The conversations that the survey brings during and after our conference energize the business community in planning for and transitioning to a new future," said MAP president Aurelio Montinola III. – Rappler.com