Dito Telecommunity is ready for its first technical audit in January 2021 and is now preparing for its public rollout in March that year
Dennis Uy-led Dito Telecommunity does not want to be the "3rd" among telco players. It wants to be the dominating firm.
On Thursday, October 29, Dito executives said the company has surpassed the number of base stations needed for its technical audit in January 2021.
Under Dito's certificate of public convenience and necessity, it needs to deliver 1,300 towers to cover 37% of the population and achieve a speed of 27 megabits per second (Mbps) by January 2021. Dito previously missed its July 2020 target due to quarantine restrictions.
So far, Dito has constructed 1,532 base stations. By year-end, the Uy-led firm targets 2,000 towers to provide 47% to 49%, which would be close to its next requirement of 51% coverage by July 2021.
"We're not targeting just 51% [coverage]. Just like the 37%, we want the margin to be very, very safe so that our confidence of meeting our technical audit [in July next year] will be quite not challenging already," Santiago said.
Dito also said it is ramping up preparations for the public rollout in March, without disclosing the number of signature stores being built, SIM cards being manufactured, and the target for subscribers. Earlier, Dito said it plans to gain at least 30% market share in the first few years.
"We don't want to remain as the 3rd telco, that's why we said we are the newest telco. We want to be No. 1," Santiago said.
The firm will no longer offer legacy services 2G and 3G. Its blanket coverage is on 4G, while its 5G network would be stand-alone, which means connection will not go down to 4G if a subscriber is on 5G.
For the second year, Dito has committed to providing speed of 55 Mbps. Santiago said it would be "challenging" if it would be used on 4G.
"You will expect that on our second year technical audit, we will have 5G services," said Santiago.
Dito will also offer Voice Over LTE (Long Term Evolution) which allows usage of mobile internet during a phone call.
So far, Dito had 4 test voice calls on 5G. Based on a video showed to reporters, a speed test on its 5G network went over 1 gigabit per second or over 1,000 Mbps.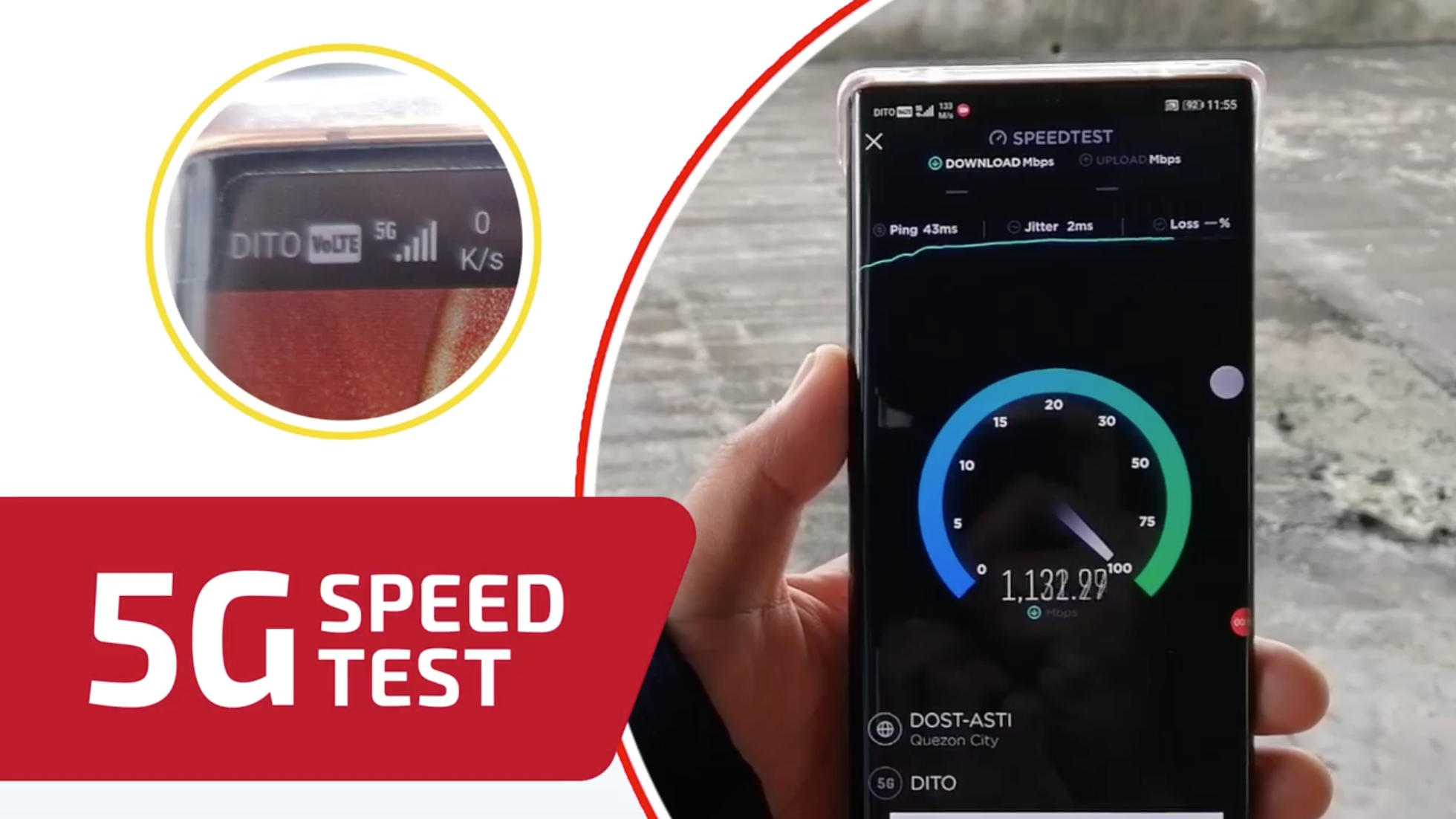 "The drawback with 5G is if your package is 1 gigabyte of data, it will be consumed in 2 seconds," said Santiago.
With the promise of 5G and the need for unlimited data to use the network, it remains to be seen how Dito's data packages will look like.
Dito chief administrative officer Adel Tamano said the company has exceeded its P150-billion target for capital expenditures, and plans to spend around P50 to P60 billion per year in the next 4 years to reach its P257-billion commitment in investments.
Santiago said he hopes to spend the investment commitment within 3 years, rather than 5 years. – Rappler.com