Cherrie Atilano of Agricool says farmers are the poorest and hungriest in the Philippines. This is why young Filipinos refuse to go into farming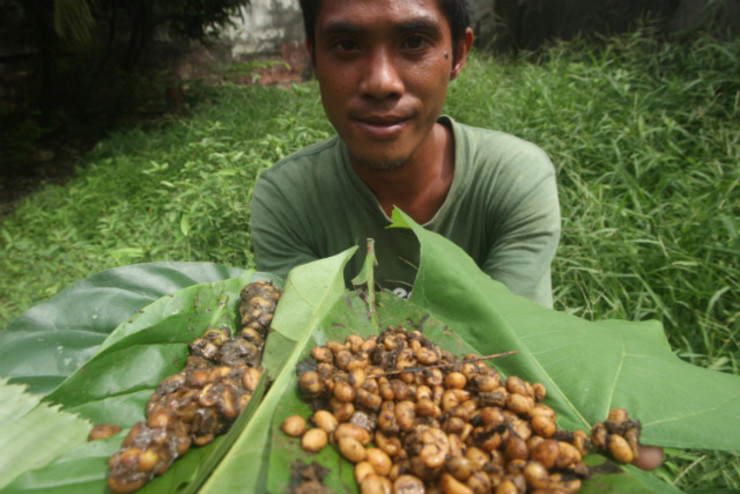 MANILA, Philippines – Pursuing inclusive growth has been the focus of the Aquino administration.
For people working on the ground, it must start with the country's "forgotten" resources: land and human.
"This is an ASEAN age, and the Philippines is the next miracle in Asia. If you want inclusive growth, it must start with agriculture," said Cherrie Atilano, co-founder and president of Agricool, on Tuesday, August 12, during the ASEAN Youth Dialogues. (READ: PH agriculture: Why is it important?)
She said today's challenges in Philippine agriculture include land, climate, and support system for food production. But these problems can only be solved by focusing on farmers, who are "endangered species."
The Philippines has a total agricultural land area of 9.671 million hectares. Agriculture accounts for 10% of the country's gross domestic product (GDP) and 31% of total employment.
Despite these numbers, Atilano said farmers are the poorest and hungriest in the Philippines. This is why young Filipinos refuse to go into farming.
Keep people in the countryside
"But farmers are really awesome! They're brilliant!" said Atilano, who is a farmer herself.
Social enterprise Agricool sends farmers' children to school, and gives them complementary agricultural training to encourage them to eventually go into farming. (READ: Social entrepreneurs and farmers for social change)
The organization believes the formula to agricultural sustainability and countryside development is to educate farmers on social entrepreneurship. (READ: Machines on PH farms: Catching up with ASEAN integration)
Atilano said farmers now need support for business development more than support in training. Only when they can be wealth-creators and not wealth-seekers can the country keep them from leaving the countryside. (READ: Basic sectors need help in ASEAN integration – exec)
Citing numbers from the Department of Tourism, Atilano said 1,400 people leave for mega cities like Metro Manila every day.
"People say Metro Manila is heaven, but it's not. We need to bring people back to the countryside…to develop our economy," she added.
ASEAN integration
During the World Economic Forum on East Asia last May, it was also Atilano who said that the Philippine agriculture sector is not yet ready for the ASEAN Economic Community. 
By 2015, the regional integration will mark the start of free trade among ASEAN nations allowing free flow of goods, services, capital, and labor.
Agriculture Secretary Proceso Alcala has admitted that the country is not ready for the integration, but preparations are already ongoing. (READ: Alcala: PH not yet ready for ASEAN Economic Community)
Aside from providing more infrastructure and facilities for agriculture, the Philippines is also matching its agricultural practices with international standards.
The Department of Agriculture is also ensuring regional and global competitiveness, especially in the banana, pineapple, mango, and coconut industries – the country's strongest sectors.
At the WEF forum, Atilano said Filipino farmers would have a hard time competing against their counterparts in neighboring countries, where production costs are much lower. (READ: Agri, SME sectors not ready for ASEAN integration)
According to her, local rice prices are way higher than in neighboring countries such as Cambodia.
"We cannot compete with production, but we can compete with our ingenuity as Filipinos," she said on Tuesday. (READ: PLDT exec: ASEAN integration 'double-edged')
Atilano believes Philippine agriculture must include farmers in the entire process and "create wealth where no one is left behind." 
"If it is for us, please don't do it without us," she added. – Rappler.com