A most effective strategy to achieve this is to create quality jobs through more investments, says Economic Planning Secretary Arsenio Balisacan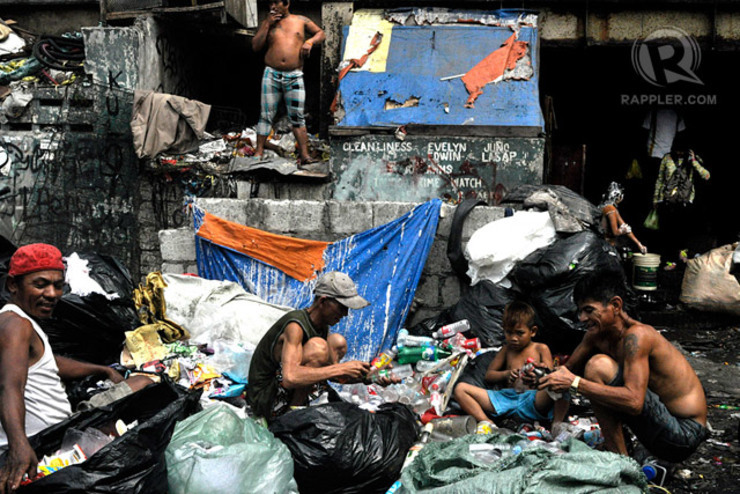 MANILA, Philippines – There are 594 days to go before President Benigno Aquino III's term ends, thus the question about priorities until 2016.
Arsenio Balisacan, National Economic and Development Authority Director-General and Economic Planning Secretary, said the government's top priority remains to be poverty reduction through "massive generation of quality employment."
The Philippines' economic growth stood at 6.4% in the second quarter this year, making it the second fastest growing economy in Asia. But poverty incidence among Filipino families has almost remained constant since 2006. (READ: Specter of inequality to haunt strong PH economy – ADB)
In his address at the 52nd annual meeting of the Philippine Economic Society on Friday, November 14, Balisacan said the administration is bent on maintaining economic growth, sustaining the gains from governance reform, and laying the groundwork for more effective poverty-reduction programs.
Balisacan stressed, however, that the generation of quality jobs through more investments is the more robust strategy to reduce poverty.
"We want to increasingly shift employment from low- to high-productivity areas or sectors of the economy. This is the structural transformation of employment. In the recent economic history of East Asia, this is key to massive poverty reduction," Balisacan said.
He also emphasized that "governance reforms [should be] carried forward" beyond 2016. The executive department is cooperating with Congress in drafting a bill on effective public financial management, along with the efficient delivery of government services, Balisacan added.
Addressing investors' sentiment
Bringing the economy to a higher growth path, ensuring that the poor can participate in it, and building resilience among individuals and communities are the tasks ahead to sustain the gains beyond 2016, Balisacan said.
"With good business climate, resulting from transparent, accountable, and efficient governance, we can sustain a higher growth path by investing in technology and innovation, ensuring a level playing field and by expanding logistical capacity," Balisacan said.
Weak investor sentiment remains a major concern due to bottlenecks in the infrastructure sector. According to the World Economic Forum's latest Global Competitiveness Report (2014-2015), the Philippines ranked 91st out of 144 countries in terms of the overall quality of infrastructure, way behind Malaysia (25), Thailand (48), and Indonesia (56).
Balisacan said that the Aquino administration is hard pressed in tackling infrastructure issues, such as increasing spending for the sector from 2.1% of gross domestic product (GDP) in 2012 to 2.5% in 2013, and raising it further to around 5% of GDP by 2016.
The NEDA Board has already approved P1.06 trillion ($23.58 billion) worth of projects, including 23 public-private partnership projects (PPP), 8 of which have already been awarded.
Amending the Build-Operate-Transfer Law Republic Act No. 8974 or an Act to Facilitate the Acquisition of Right-of-Way, Site or Location for National Government Infrastructure Projects and for Other Purposes is also a focus of the administration, Balisacan said.
"We are also supporting various bills filed in Congress that are meant to reduce restrictions for foreign investments.  There is also the proposed competition policy that seeks to level the playing field to encourage new entrants," Balisacan added.
The Bangsamoro Development Plan, which includes a transition phase that began this year, "if it succeeds … will be a major breakthrough in our pursuit of inclusive development," Balisacan added.
In terms of disaster resiliency, Balisacan said mitigating the impact of such natural calamities like Super Typhoon Yolanda (international codename: Haiyan) can only be done by investing in disaster preparedness, promoting income diversification, and coming up with an enhanced protocol for disaster reconstruction that is outcome-oriented and conforms to the "build back better" principle.
No time to slack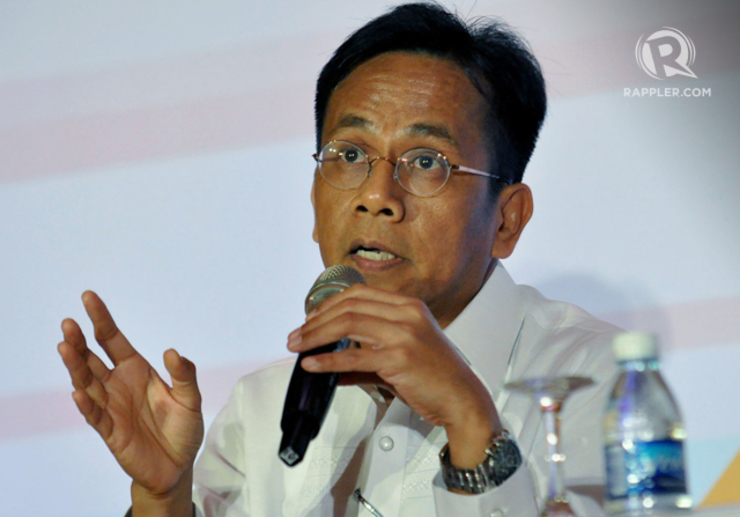 Balisacan said accomplishing these tasks is a tall order, with "no slack time in the next two years." 
The government targets a GDP growth of 7% to 8% while the industry sector is projected to grow the fastest, while services is expected to remain robust during the period.
Reducing the unemployment rate to 6.6% in 2016 is also a target. "We are also committed to improving the quality of employment, and this will be reflected as a reduction of underemployment rate from the current 20% to about 17% in 2016," Balisacan said.
Income poverty, meanwhile, is targeted to be reduced to 19%, also by 2016.
"Indeed, good governance plus good economics is what brings about inclusive growth and sustainable development," Balisacan said. – Rappler.com
*($1 = P44.95)