The audit will not look into the agencies' expenditures, but will assess how they operate and deliver services to the public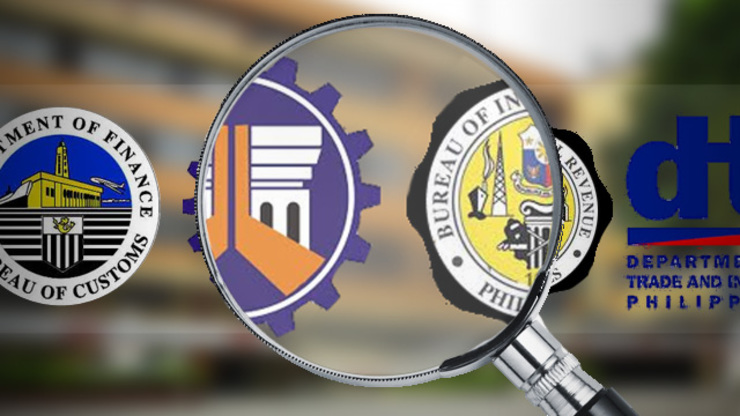 MANILA, Philippines – At least 25 government agencies will be subject to external audit in 2015 to determine how they delivered services to the public.
"This is a game changer because this is what private companies go through anytime, but public agencies do not," said Guillermo Luz, chair of the National Competitiveness Council (NCC) Philippines, on Thursday, December 11.
Luz clarified, however, that the audit will not look into the offices' expenditures, but will assess how they operate and deliver results to people.
"For the first time that we know of, agencies are going to be operating and delivering results to people," said Luz.
The audit will be led by the NCC through its partnership with the Institute for Solidarity in Asia (ISA), he added.
Among the candidates for audit as identified by NCC and ISA are:
Armed Forces of the Philippines
Board of Investments
Bureau of Internal Revenue
Civil Service Commission
Department of Education
Department of Health
Department of National Defense
Department of Public Works and Highways
Department of Social Welfare and Development
Department of Trade and Industry
Department of Transportation and Communications
Development Bank of the Philippines
Governance Commission for Government-Owned and Controlled Corporations
League of Cities of the Philippines
National Development Company
National Electrification Administration
Philippine Army
Philippine Heart Center
Philippine Military Academy
Philippine National Police
Philippine Navy
Philippine Veterans Office
Prior to the audit, the NCC directed these agencies to adapt a balance scorecard system to track their performance.
The project, called Performance Governance System, involves formulating strategies, alignment of organization and resources, integrating strategy into key management processes, and linking strategy to management process.
NCC is a public-private sector task force that develops national competitiveness. It was formed in 2006 through an executive order signed by then President Gloria Macapagal-Arroyo. – Rappler.com