Business groups urge President Rodrigo Duterte to issue an executive order to combat climate change
Business leaders and environmentalists urged the Philippine government on Wednesday, August 11, to act on climate change after a United Nations report detailed how the world is dangerously on the brink of "catastrophe."
The following groups signed a manifesto with environmental group Green EDSA Movement, noting that they are "ready to assist and support efforts" to combat climate change:
Bankers Association of the Philippines
Employers Confederation of the Philippines
Federation of Filipino-Chinese Chambers of Commerce and Industry
Financial Executives Institute of the Philippines 
Guild of Real Estate Entrepreneurs and Professionals
Makati Business Club 
Management Association of the Philippines 
Move As One Coalition
Philippine Chamber of Commerce and Industry 
Philippine Retailers Association 
Women's Business Council Philippines
What the government can do
The manifesto made the following recommendations to the Philippine government:
Prioritize people's mobility over vehicle mobility and give more space for public transportation to reduce the volume of private vehicles
Regulate private vehicle volume to reduce congestion and air pollution
Shift to clean-energy private and public vehicles and high-capacity public land transportation vehicles to move more people efficiently
Increase the use of green electricity generating plants, while reducing dependence on dirty fossil fuel
Preserve and expand the green canopy, public park system, greenbelts with forest reserves in hills and mountains near the metropolis
Decongest highly urbanized cities, particularly Metro Manila, by transferring national government offices to the new Clark Green City and stopping the construction of new government office buildings
The groups also urged President Rodrigo Duterte to issue an executive order directing agencies to follow the 2017 National Transportation Policy by the National Economic and Development Authority and direct the Climate Change Commission to coordinate and ensure the implementation of climate change mitigating measures.
What the UN study said
The United Nations' Intergovernmental Panel on Climate Change issued on Monday, August 9, a "code red for humanity" warning to the world saying that global warming is dangerously on the brink of being irreversible with looming worldwide disasters of unprecedented proportions.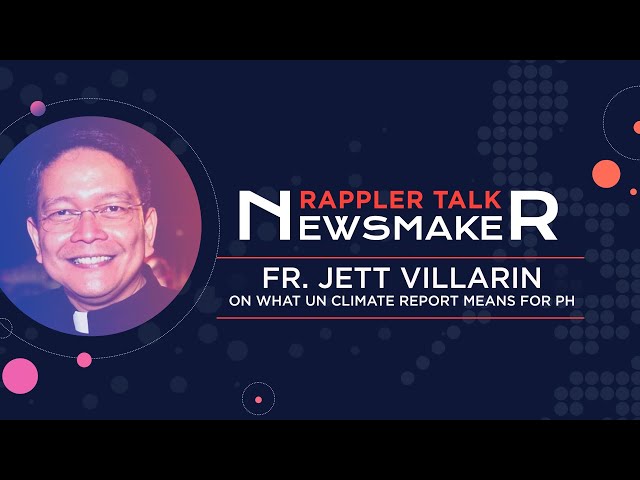 The UN's climate science panel warned that the average global temperature will likely cross the 1.5ºC warming threshold in the next 20 years.
"This report must sound a death knell for coal and fossil fuels before they destroy our planet," said UN Secretary-General Antonio Guterres.
Why the report matters to Filipinos
The Philippines remains among the world's most climate-vulnerable nations.
The country has experienced more record-breaking intense heat and drought during the dry months in recent years, according to the Climate Change Commission.
It also meets unrelenting rain and stronger tropical cyclones during the monsoon season, causing widespread flooding.
– Rappler.com
Jezreel Ines is a Rappler intern. He is a third year journalism student at the University of the Philippines Diliman.