Travel should be point-to-point only, which means side trips to other destinations are not allowed
The Philippine government is now allowing leisure travel from the Greater Manila Area to areas under the loosest quarantine qualification.
In a statement on Tuesday, June 1, the Department of Tourism (DOT) said Resolution 118-A from the national government's coronavirus task force expanded the number of areas which residents of the "NCR Plus" bubble can visit.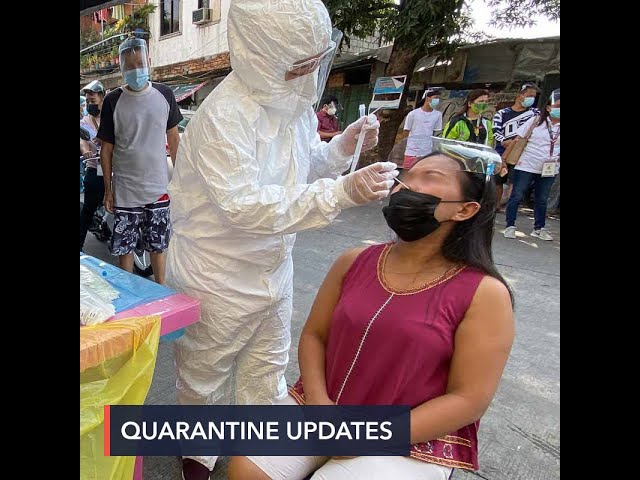 According to the DOT, from June 1 to 15, leisure travel to and from "NCR Plus" to areas under modified general community quarantine (MGCQ) is allowed.
Travelers below 18 years old and above 65 years old should have a negative swab test before traveling. For travelers 18 to 65 years old, the swab test requirement depends on the destination's local government.
The DOT also said travel should be point-to-point only, which means that stopovers are only allowed for eating and personal necessities.
"No side trips shall be made to other tourism destinations," the DOT said.
The Philippine government started opening up tourism destinations when coronavirus cases eased in 2020. When cases spiked again, leisure travel was allowed only in MGCQ areas.
During the "stricter" GCQ in "NCR Plus" in May, the government began to allow staycations.
"We are looking forward to once again see our tourism destinations welcome tourists from the 'NCR Plus' area. Of course, this has to be done with utmost precaution," said Tourism Secretary Bernadette Romulo-Puyat. – Rappler.com