Grab riders and other economic frontliners can sign up to get a slot at the ride-hailing giant's vaccination center in Makati City
Grab Philippines on Wednesday, September 1, launched its own coronavirus vaccination center at its office in Makati City.
In partnership with the Makati City government, Grab aims to inoculate 200 to 400 people a day.
Grab said the COVID-19 vaccines will be coming from the city government, but non-Makati residents are also welcome to register for inoculation.
It partnered with Ayala Corporation subsidiary AC Health for vaccine administration.
Grab public affairs director Booey Bonifacio said the ride-hailing giant is still waiting for the vaccines it procured.
"Hopefully, when they arrive, we are able to use [them] while the vaccine center is still set up. At this point, we don't have a definite date on when we can receive the supply that we ordered," Bonifacio said.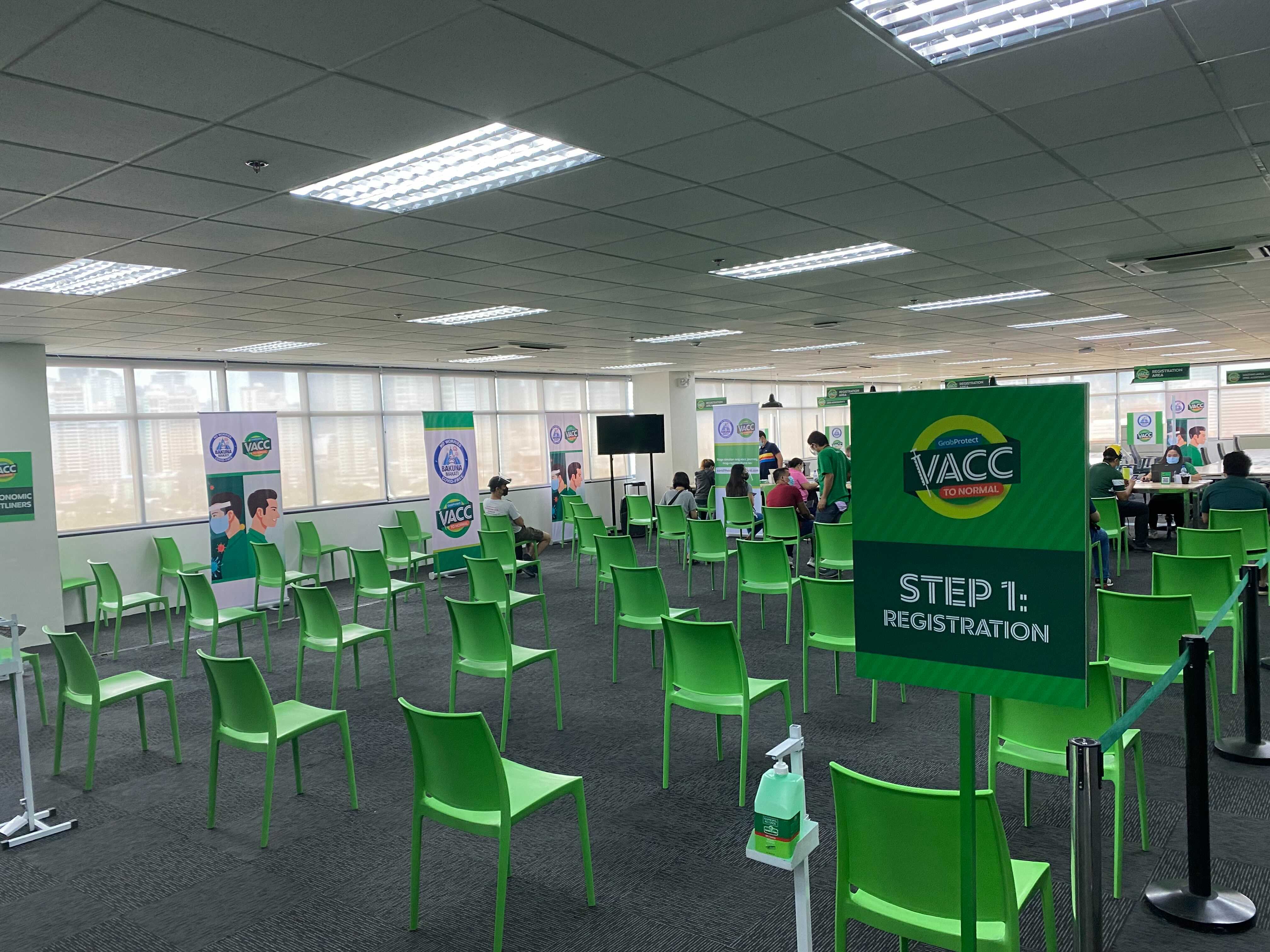 For the first two months of operations, the ride-hailing giant targets to vaccinate 7,000 economic frontliners, including Grab partners.
Walk-ins are not allowed. Those interested will have to pre-register on the Grab microsite.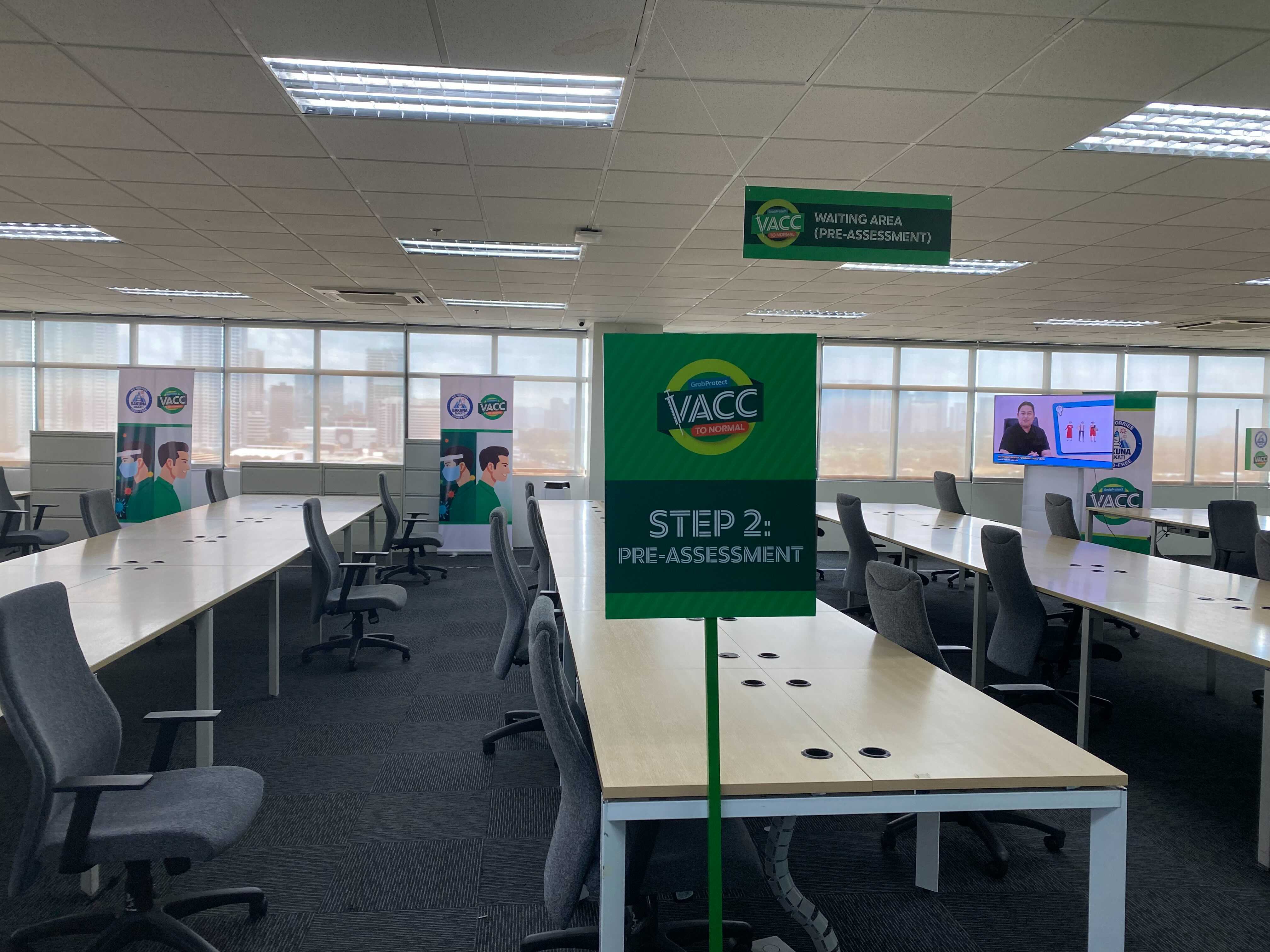 So far, 60% of Grab drivers and 73% of its delivery partners have been vaccinated.
"Majority are already vaccinated. Hopefully, with this new vaccine center, it will incentivize more of our drivers to get vaccinated and we hope to hit the 100% [vaccination rate] very soon," Bonifacio said.
Grab has launched several programs, including discounts for consumers and even rewards for drivers, to help ramp up inoculation. – Rappler.com