The 2015 Brookings report and scorecard commends the country in areas it effectively provides access to a wide range of financial services for all Filipinos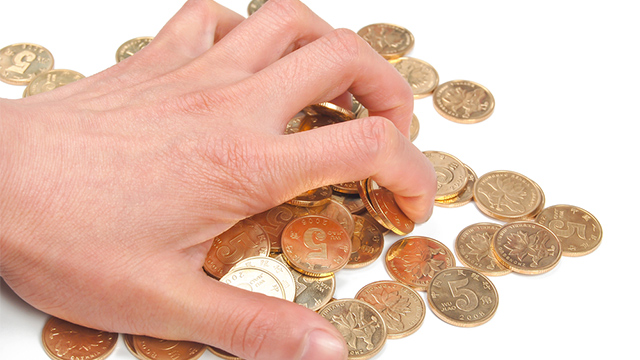 MANILA, Philippines – The Philippines placed 15th among 21 countries in the 2015 Brookings Financial and Digital Inclusion Project (FDIP) Report and Scorecard.
To create the report (dated August 26, but released early morning of Tuesday, August 25, Manila time), the Washington-based Center for Technology Innovation at Brookings had experts evaluate access to, and usage of, affordable financial services based on 33 indicators spanning 4 dimensions: country commitment, mobile capacity, regulatory environment, and adoption.
The Philippines earned 68% of the total possible points and was ranked across the 4 dimensions as follows:
8th place for country commitment
8th place for mobile capacity
7th place ranking for regulatory environment
15th place for adoption
In addition, the report commended the Philippines in areas where it achieved financial inclusion – meaning, it provides effective access to a wide range of financial services for all Filipinos. The report cited achievements made by the Philippines, saying it:
developed two of the earliest mobile financial services schemes, Smart's Smart Money (launched in 2001) and Globe's GCash (launched in 2004)
established the Inclusive Finance Advocacy Staff, making the Bangko Sentral ng Pilipinas the first central bank in the world to establish such an office dedicated to financial inclusion
issued Circular 649 in 2009 and Circular 704 in 2010 that provided e-money regulatory guidance and enabled non-bank institutions to be eligible to become an e-money issuer
The fundamental questions the FDIP seeks to answer are:
According to the 2014 World Bank Global Financial Inclusion (Global Findex) database, about 62% of adults aged 15 and older around the world have access to an account at a formal financial institution or mobile money provider.
That leaves about 2 billion adults globally who are not account holders.
However, only 4% of adults without accounts surveyed for the Global Findex database indicated as sole reason for not having an account, their not needing one.
Key findings

Kenya topped the list achieving 89% of the total possible points, followed by South Africa (80%), Brazil (78%), Rwanda and Uganda (tied with 75% each), and Chile, Colombia, and Turkey (tied with 74% each).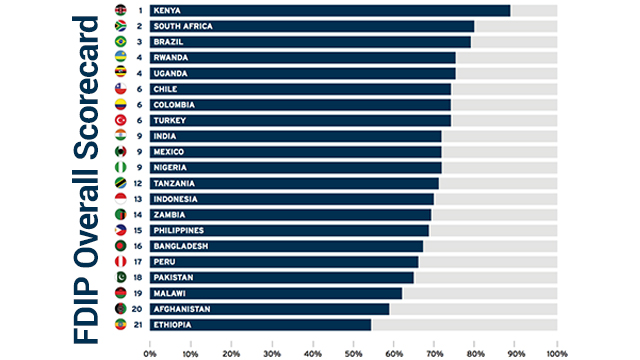 Other key findings of the report include:
Country commitment is fundamental
The movement toward digital financial services will accelerate financial inclusion
Geography generally matters less than policy, legal, and regulatory changes, although some regional trends in terms of financial services provision are evident
Central banks, ministries of finance, ministries of communications, banks, non-bank financial providers, and mobile network operators play major roles in achieving greater financial inclusion
Full financial inclusion cannot be achieved without addressing the financial inclusion gender gap
The 2015 FDIP report and scorecard is the first of a series of annual reports examining financial inclusion activities around the world. – Rappler.com
Coin and hand image from Shutterstock