The newly-implemented minimum broadband speed for fixed-line services is a step closer to solving the country's Internet woes, says research firm International Data Corporation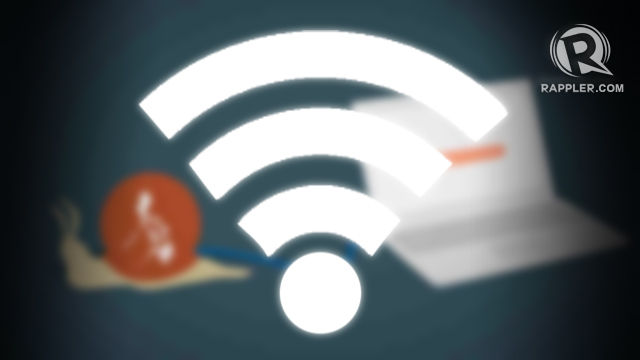 MANILA, Philippines — Despite a continued upswing in the Philippines' information and communications technology (ICT) sector this year, its Internet services are still among the most expensive and slowest in Asia, research firm International Data Corporation (IDC) said. 
IDC said, however, that the newly-implemented minimum broadband speed for fixed-line services is a step closer to solving the country's Internet woes.
IDC said recent rankings on broadband Internet in Asia show the Philippines at the tail end of the list, just ahead of Afghanistan.
This is despite an expected upswing in the ICT industry this year, as companies plan to increase IT spending by 10.1% driven by the so-called "3rd Platform," composed of the cloud, mobility and social business, IDC said.
One of the most expensive in the region
Aside from being one of the slowest in Asia, IDC said the Internet services in the Philippines also ranked as among the most expensive in the region, averaging at P840 ($18) per megabits per second (mbps) compared with the worldwide average of only P230 ($5) per mbps. 
While the high cost of Internet in the country may be hurting consumers' pockets, IDC said on the commercial side, this may have minimal impact on potential foreign investors.
"For foreign investors looking to set up businesses in the country, the cost of Internet services can be a factor to consider, although they are unlikely to decide against investing in the country just because of it, unless the company's core business would run on the Internet," said IDC Asia/Pacific research manager Karen Rondon-Garcia. 
"Other factors such as manpower availability, labor cost, infrastructure cost, government regulations, political stability, security, and cost of raw materials would usually still take precedence over the cost of Internet in an investment decision," she added.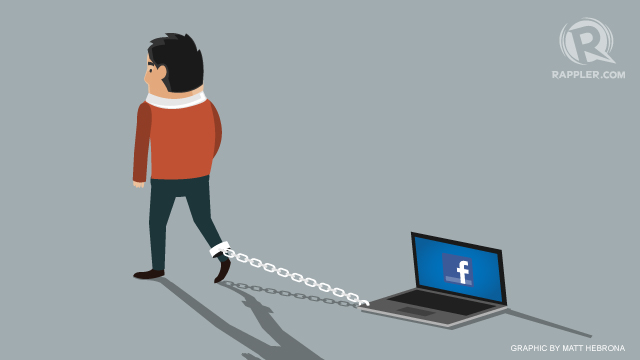 PH geographic makeup hinders telcos to expand
IDC said one of the factors that sets the Philippines back from getting better Internet services is its archipelagic nature. (READ: Pressure on PLDT to solve PH's slow Internet)
Being a country composed of 7,107 islands, IDC said it is challenging for Internet service providers to build infrastructure and provide customers reliable Internet connection. 
The country's geographic makeup is one of the hindrances of telecom networks' expansion to rural areas.
"Building of Internet infrastructure in many provinces remains a work in progress because from a telco standpoint, it can be costly and is a kind of investment that may not necessarily prove to be lucrative, considering the lower number of data users in some areas," Alon Anthony Rejano, associate market analyst of IDC Philippines, said. 
To bring connectivity to far-flung areas, Rejano said TV white space (TVWS) could be one the solutions. 
TVWS is a wireless data communications standard technology that uses vacant frequencies located between broadcast TV channels to provide wireless data connectivity to remote communities in the country. 
The Information and Communications Technology Office announced its plans to deploy this wireless data communications standard technology, and pilot tests are currently being conducted.
The National Telecommunications Commission (NTC) signed a memorandum on August 13, setting the minimum broadband speed at 256 kbps. 
The NTC also compelled service providers to disclose to the public their average data rates per location.
In the commercial space, IDC said the new regulation on minimum Internet speed may affect small offices and home offices, but is not likely to have any significant impact on medium-sized businesses and enterprises.
While there are some technology lobbyists argue that a minimum broadband speed of 256 kbps is still too low, IDC said that this is already a move toward better Internet services. (READ: Slow Internet? Blame red tape – telcos)
"Setting a new minimum Internet speed is a step toward the right direction as it provides users a safety net. In an instance that ISPs fail to provide the minimum speed of 256 kbps 80% of the time, they can now be held liable as sanctions can be imposed on them by the state," said Jerome Dominguez, market analyst of IDC Philippines. — Rappler.com