The group of British firm NATS will recommend improvements for Ninoy Aquino International Airport's airspace, runway, and terminal capacities, which will soon be implemented by the Philippine government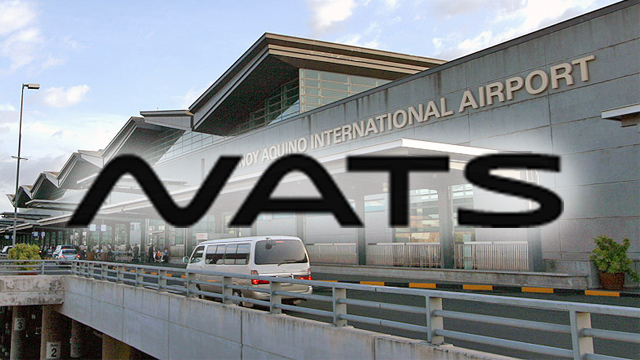 MANILA, Philippines —The Department of Transportation and Communications (DOTC) has tapped British air traffic management firm NATS Services Limited for a P66-million deal to advise the government on maximizing runway use at the Ninoy Aquino International Airport (NAIA).
DOTC said on Monday, August 31 that the P66-million, 12-month NAIA Runway Optimization contract was bagged by consortium of NATS and Schema Konsult, Incorporated.
Over the contract's 12-month span, DOTC said the consortium will aim to increase hourly air traffic movements (ATMs) to 60 from 40, by determining the optimal configuration for the airport's intersecting runways.
"We are excited to work with one of the world's best firms in the industry towards optimizing NAIA's runway capacity. With NATS – which has worked on the Dubai, Singapore, and Heathrow Airports – we can expect safer, more efficient operations, and much less flight delays and cancellations," DOTC Secretary Joseph Emilio Abaya said in a statement on Monday.
NATS provides air traffic navigation services to some of the world's busiest single- and dual-runway airports: London Gatwick that handles over 250,000 flights per year, and London Heathrow that handles over 470,000 flights per year.
It also has boosted runway capacity at the Hong Kong International Airport by 30%, and re-designed Dubai's Al Maktoum International Airport's airspace.
NATS is also tasked to increase ATMs per hour at the Singapore Changi Airport. 
For NAIA, DOTC said NATS will lead and conduct a comprehensive evaluation of the airport's current airspace, runway, and terminal capacities; air traffic and surface operations; runway access points; as well as air traffic controllers' training for 6 months.
The Manila International Airport Authority (MIAA) and Civil Aviation Authority of the Philippines (CAAP) will then implement the recommended improvement measures over the ensuing 6 months.
The two attached agencies of DOTC have also implemented certain steps to help ease runway congestion, such as the reactivation of Runway 31 last July and the relocation of general aviation activities.
The perpendicular runway design – primary runway 06/24 and secondary runway 13/31 – has made NAIA a highly congested airport.
Aircraft movements went up to a high of 255,000 in 2011 amid the rise in passenger and aircraft activity.
The Philippine government has also dropped the construction of a new 2.1-kilometer runway worth P2.4 billion ($53.58 million) parallel to the existing primary runway 06/24 but is instead pursuing a new passenger terminal building to be called NAIA Terminal 5.
However, CAAP Director-General William Hotchkiss III said the proposed parallel runway is currently on hold and is still subject to further studies.
Hotchkiss said the proposed runway would affect the existing radar system of the airport as well as the adjacent Circumferential Road 5 extension. — Rappler.com