The glut in mid-range apartment units, coupled with high vacancies, will exert pressure on prices and rental rates, says online real estate portal Lamudi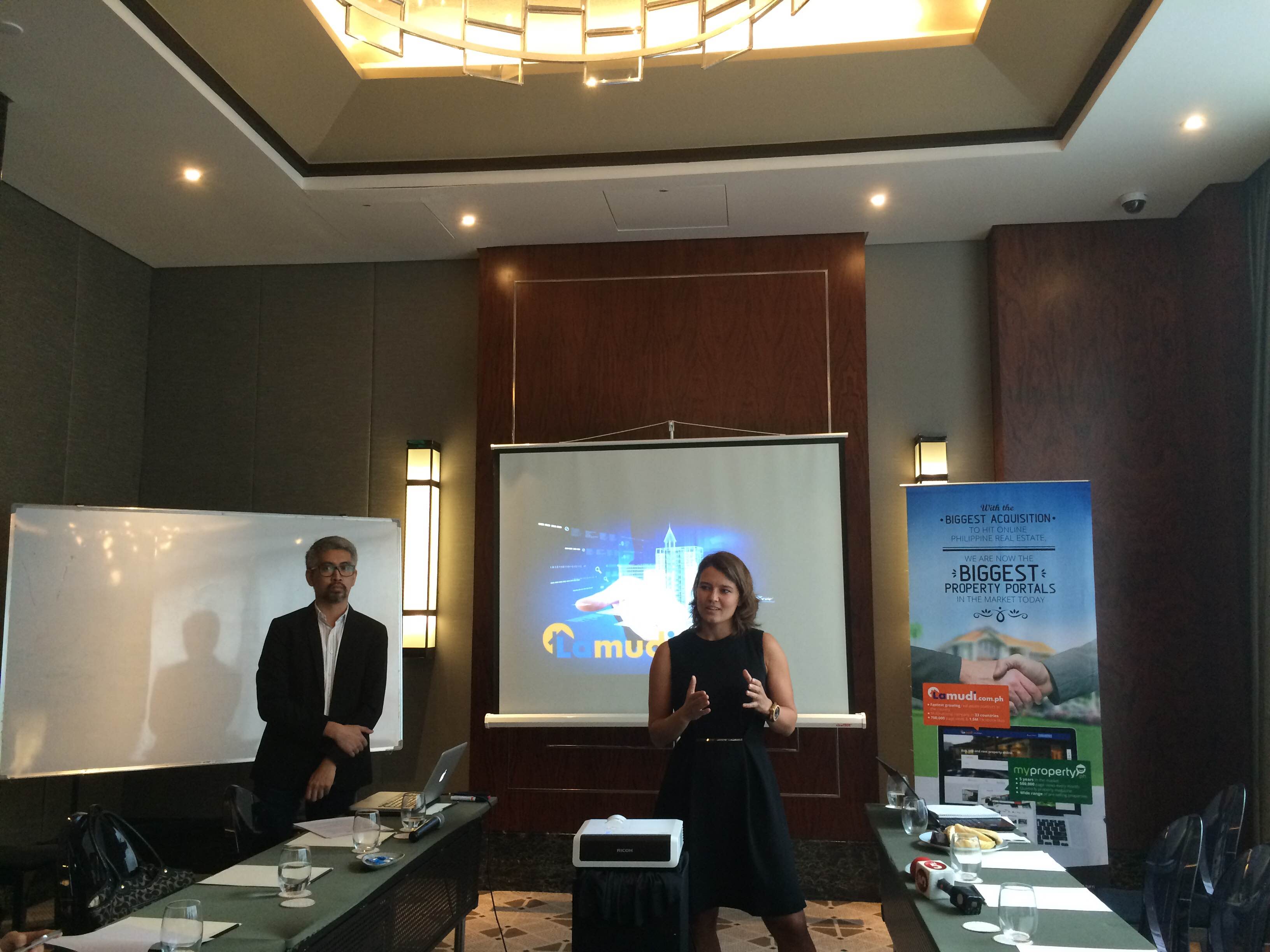 MANILA, Philippines –  Prices of mid-range condominium units are expected to slow down because of oversupply, online real estate portal Lamudi said in a report on the Philippine real estate market.
"A bit of a slowdown in prices for mid-range residential condominium is clearly expected, because of the glut of supply coming into the market," Jacqueline van den Ende, Managing Director of Lamudi Philippines, said in a news briefing on its 2015 Research report released Wednesday, February 3.
Van den Ende pointed out the expectation is "not necessarily a decline or a bubble but just a slowdown in investor interest."
"There are relatively high vacancy rates in these kind of condominiums that will put pressure on the rental rates," she said.
 Real estate projects launched in 2011 to 2012 are now coming into the market, flooding it with low- to mid-range supply, she added.
Lamudi defined mid range apartments as studio or one-bedroom units ranging from 22-36 square meters (sqm) in a general price range of P1.3 million to P4.9 million, depending on location.
Property developers that usually produce these kind of projects are SM Development Corporation Incorporated (SMDC), DMCI, and Empire East Landholding Incorporated.
The self-correcting driver in the market is that licenses to sell in the mid-range have declined while those in the low end have increased. The supply will eventually correct itself but there's always a lag time considering how long it takes to build and launch apartment buildings, Van den Ende said.
Lamudi sees prices for high-end luxury apartments priced at P10 million ($209,032) and above to remain stable due to limited availability, and a steady demand for low-end units because of their affordability.
"That's the reason developers are really focusing on building the really low-end apartments in the city, those with average monthly rents of P8,000 ($167.1) where mid-scale BPO workers can rent. This area of the market will probably become popular with investors who can buy these units to rent them out to BPOs workers or as halfway houses," Van den Ende explained.
Stable house prices
House prices are expected to remain relatively stable across all quarters.  Lamudi pointed out, however, that in general, house prices have been decreasing slightly over the last two years after a boom experienced in 2012 to 2013.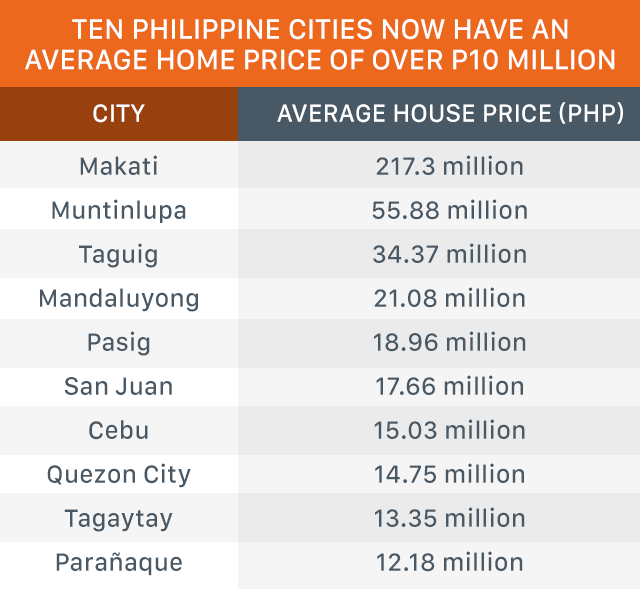 NCR most preferred 
Lamudi's latest report used onsite search data  from the second quarter of 2014 to the first quarter of 2015, along with  surveys of real estate professionals and website users.
The report showed that more than half or 55.05% of respondents cited Metro Manila as their preferred area for their property purchase. Within the metro, Quezon City is the most preferred city (19.47%), followed by Makati (8.65%), and Manila (8.41%).
Makati and Taguig are the Metro's most expensive apartment markets with Makati's average apartment price at P139,503 ($3,090) per sqm, while Taguig apartments have average asking prices of P125,031 ($2,770) per sqm.
Cebu province is the second most cited area by property hunters (6.97%), followed by the Cavite (6.73%).
Lamudi head of Content Rodel Ambas Jr explained that the popularity of these provinces is due to their highly populated and popular cities for homebuyers, including Cebu City, Lapu-Lapu, and Mandaue in Cebu;  and Bacoor, Imus, and Dasmariñas in Cavite.
Despite its top billing, searches for listings in Manila has steadily decreased from 78.55% in the second quarter of 2014, to 55.1% in the first quarter of 2015.
In contrast, the search volume for Calabarzon (Cavite, Laguna, Batangas, Rizal and Quezon) surged by an average 130% quarter-on-quarter from the second quarter of 2014 to the first quarter of 2015;  Central Visayas increased by an average 104% quarter-on-quarter over the same period.
Ambas said that this is because these two regions have been receiving a lot of attention from major property developers. Calabarzon is also widely expected to benefit from two major infratsructures – the CALAX and the Laguna Lakeshore Expressway Dike – which will slash commuting time, and make it a cheaper alternative to Metro Manila.
Buyers optimistic
The survey portions of the report also revealed that people are eager to buy although the banks' stricter policy on loans is starting to be felt.
The report revealed that 79.6% of respondents said they are looking to move house in the future, while the vast majority, or 94.86% or respondents are searching for houses instead of apartments or townhouses.
Of those who said they were moving house, 76.57% cited purchasing their own property as their main reason.
On the real estate professional side, 36% said that banks' stricter housing loan approval has little or moderate effect on the housing market, while 51% and 53% said the political climate and economic uncertainty will have a minimal effect on the market, respectively,
The market is also shifting online – 79.57% of homebuyers said they use the Internet as their starting point for property hunting, while 59% of real estate agents cited online listings as the most widely used platform.
"It's an exciting time to be in the online real estate market in the Philippines and there are a lot of startups that are jumping into it. We're also seeing the major property developers really starting to scale up their online operations so the space will grow exponentially,"  said Van den Ende.
Lamudi Philippines was launched by Rocket Internet in 2013. Lamudi also has subsidiaries in 34 developing markets.
Lamudi Philippines acquired a controlling stake in rival MyProperty.ph in May 2015, making the combined entity the largest online real estate portal in the country. – Rappler.com
$1 = P 47.87