Alibaba defies China's economic slowdown and tougher competition in the e-commerce market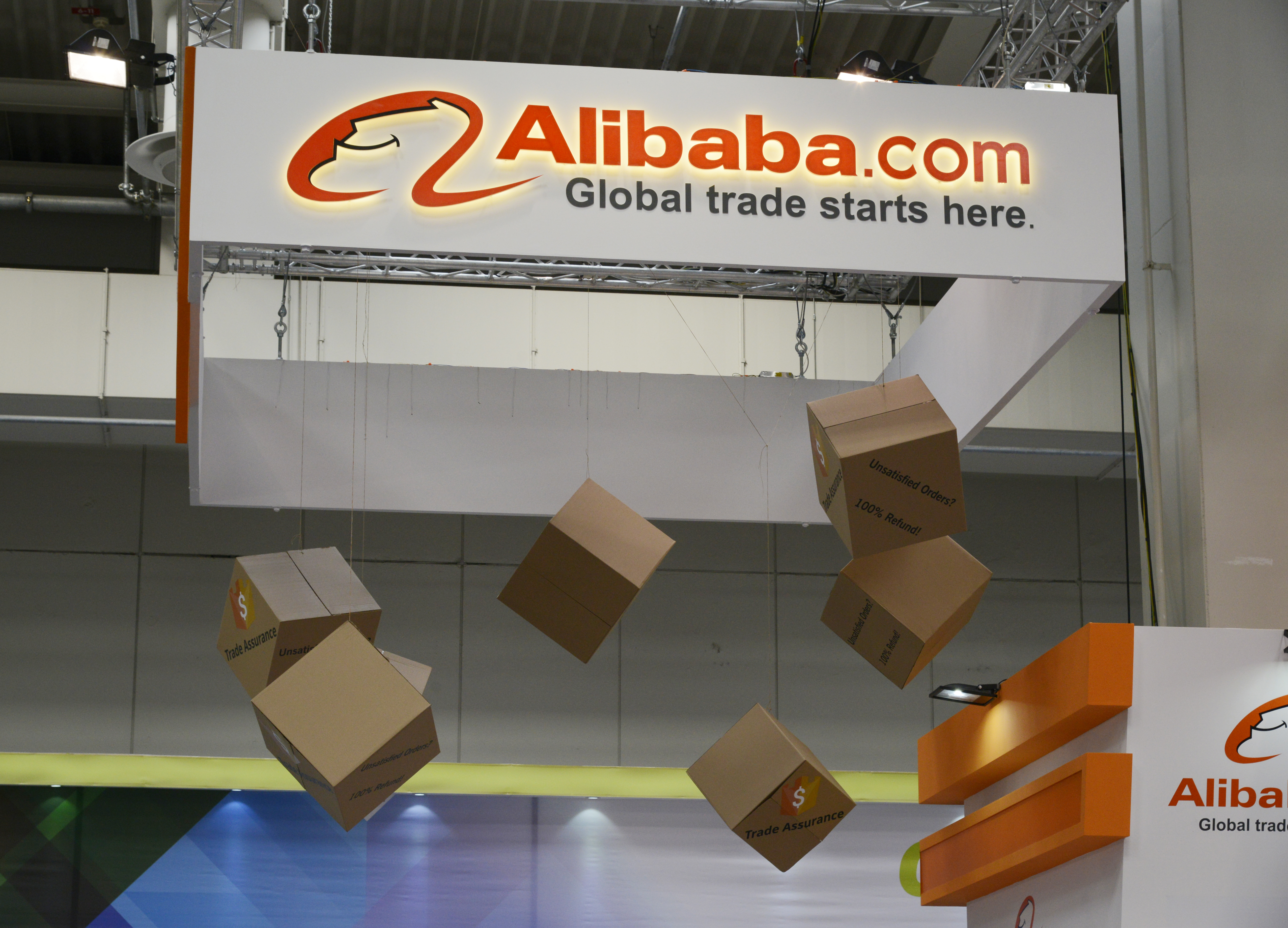 SHANGHAI, China – Chinese e-commerce giant Alibaba's revenue surged 39% year-on-year in the first 3 months of 2016, the company said Thursday, May 5, its fastest growth in the last 4 quarters.
Revenue hit 24.18 billion yuan ($3.75 billion) for the 3 months to March, it said in its quarterly results announcement, defying both China's economic slowdown and increasing competition in the world's biggest e-commerce market.
The quarterly revenue figure beat analysts' average estimates of a 33% rise.
Alibaba's net income attributable to shareholders rose 85% year-on-year in the quarter ended in March to $832 million, the company said.
For the full financial year that ended in March, net income rocketed 196% to $11.08 billion.
"Our excellent results this quarter reflect the unique strength of our core e-commerce business despite challenging economic conditions," Alibaba's chief financial officer Maggie Wu said in the statement.
Alibaba is China's dominant player in online commerce with its Taobao platform estimated to hold more than 90% of the consumer-to-consumer market, and its Tmall platform is believed to have over half of business-to-consumer transactions.
The company is considered a proxy for the Chinese economy, which expanded at its slowest rate in 7 years during the first quarter of this year, rising an annual 6.7%.
"Alibaba is still a company that can make money," Tiffany Zheng, an analyst at consultancy Business Connect China, told AFP before the results were announced.
The company's closely-watched gross merchandise volume (GMV) – a measure of value for online sales – rose 24% year-on-year to $115 billion for the quarter ended in March and stood at $485 billion for the whole fiscal year.
Alibaba had already announced that full-year GMV surpassed 3.0 trillion yuan, which the company claimed made it the world's biggest retailer.
Riding the tide
"Chinese consumers have a healthy balance sheet and ability to spend," Alibaba vice chairman Joe Tsai told a conference call discussing the earnings.
"This will propel China's ship from an export and investment light economy to a consumption driven economy. Alibaba rides the secular tide as we enable more products and services, whether they are domestic or import, to reach the consumer."
Alibaba has been seeking to expand outside its core e-commerce business, in sectors ranging from sports to entertainment.
Tsai said Alibaba "has an incredible track record of making long-term bets successful" and added that "the ability to remain patient is a competitive advantage."
He noted that the company is starting to see some payoffs from new areas such a mobile Internet and cloud computing.
"We are excited that several of our businesses have emerged with high growth traction and expanding operating leverage," he said.
"Ali cloud is today one of the large computing businesses in the world" with revenue growth of 175%, Tsai said.
"Another emerging traction star is mobile Internet services, including mobile search and mobile media. In this quarter, we have provided a glimpse into the potential of the mobile lifestyle in China, in addition to mobile commerce."
Revenues from mobile Internet services and mobile operating systems grew around 50% year-on-year, according to Tsai.
In April, Alibaba also acquired a controlling stake in Southeast Asian online shopping platform Lazada for $1.0 billion to expand outside China.
Alibaba and its financial affiliate Ant last month invested $1.25 billion in a food delivery firm as it boosts online-to-offline business in the competitive Chinese market.
There is speculation that Alibaba founder Jack Ma, China's second richest person with a net worth of $32.9 billion, plans to buy Italian football club AC Milan, though he has joked about the reports.
Such a purchase "would expand the impact of Alibaba's brand in Europe and even the world, which would help boost the execution of Alibaba's globalization strategy," Gao Shuang, an analyst at the government-backed China Internet Network Information Center, told AFP. – Bill Savadove, AFP / Rappler.com