Globe announces newly inked deals with Netflix, Disney, Turner, Sports Illustrated, Smule, and Astro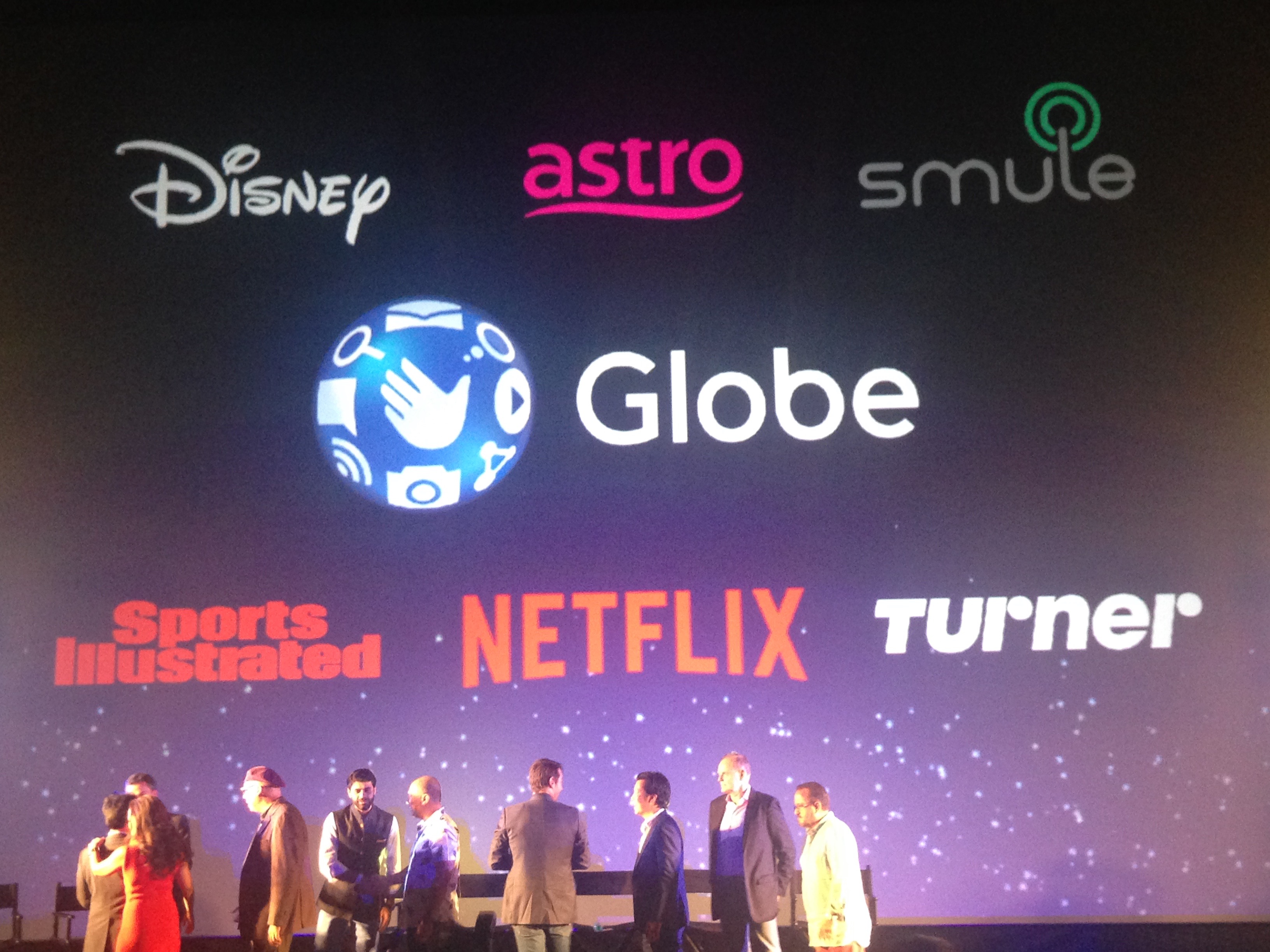 MANILA, Philippines – Globe Telecom Incorporated inked a strategic partnership with Netflix Incorporated and 5 other foreign content providers, confronting a rapidly-shifting space where small steps toward digitization are no longer enough.
Late Friday, June 24, Globe announced its newly inked deals with 6 leaders in their respective industries: Netflix, Disney, Turner, Sports Illustrated, Smule, and Astro.
Its new content partners are additions to its existing deals with Spotify, HOOQ, and the NBA.
"Our new roster of content partners will bring out the best of Philippine digital lifestyle," Dan Horan, Globe senior advisor for consumer business, said during the media launch in Taguig City.
Video streaming service Netflix boasts over 81 million members in over 190 countries who are enjoying more than 125 million hours of TV shows and movies per day.
New content partners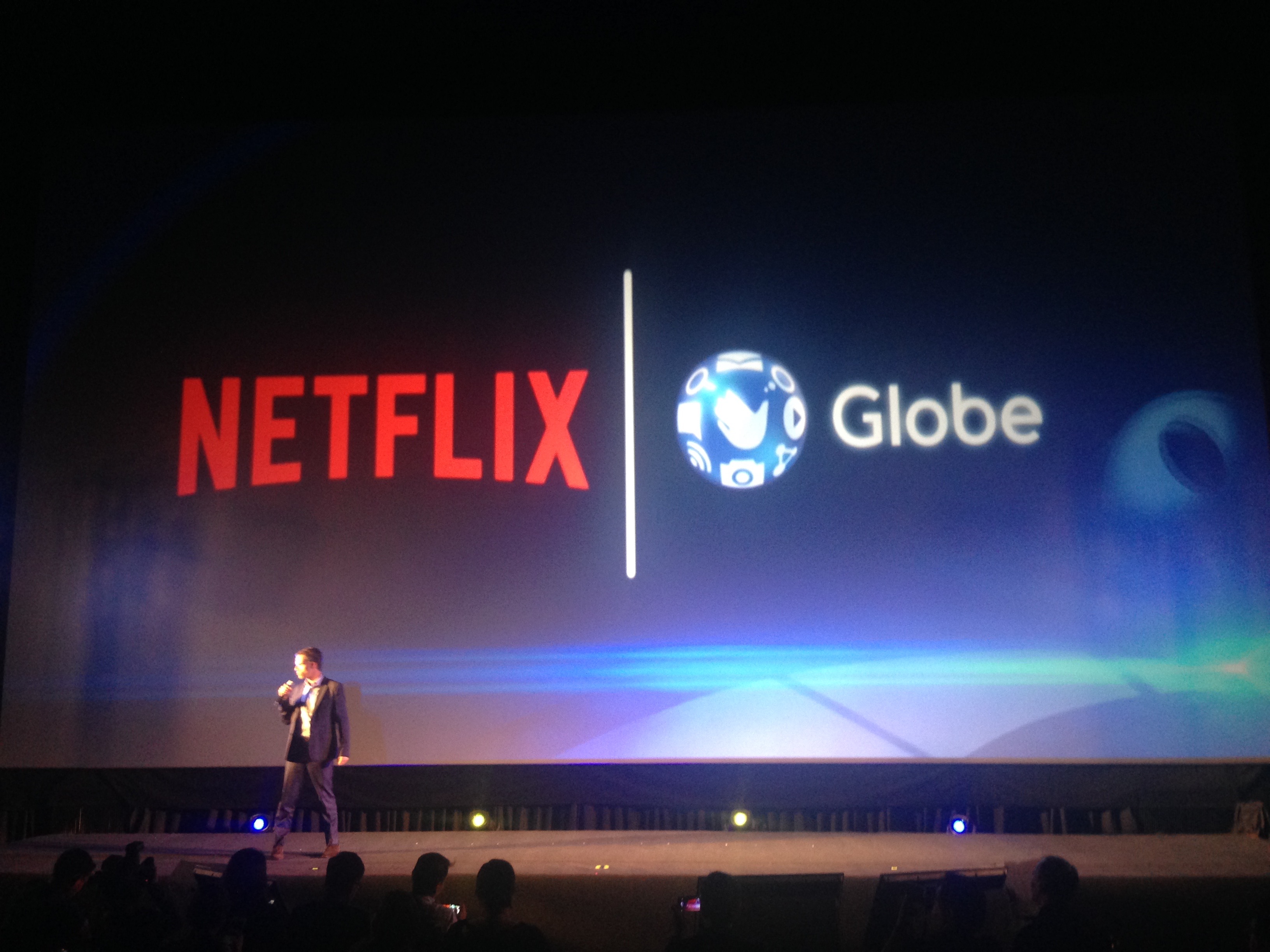 Partnering with Netflix and HOOQ won't mean duplicity, Globe chief commercial officer Albert de Larrazabal told reporters.
"It's about choice. HOOQ has local content embedded in it, which Netflix does not have. At the end of the day, there are certain things that Netflix has what HOOQ does not have – and the other way around," de Larrazabal said on the sidelines of the event.
Netflix will be available to Globe customers via their mobile or broadband service.
For Disney Mobile, Globe said it will launch 3 Disney apps – Disney Channel, Disney XD, and Disney Junior – offering over 100 video-on-demand (VOD) full episodes.
Meanwhile, the Sports Illustrated app will feature exclusive news coverage and live American sports programming of basketball, the NFL, NHL, and ESports, among others.
Soon, Globe said Malaysian media powerhouse Astro will also give its subscribers access to Every Good Game network, which is Southeast Asia's first dedicated 24/7 e-Sports network.
Apps created by Turner will soon be available to Globe customers, including an upgraded and authenticated version of Cartoon Network Watch and Play as well as Cartoon Network Anything.
Globe also tied up with singing app Sing! by Smule, to give subscribers an online karaoke with more than 500,000 songs to choose from.
"These will change once again how Filipinos will be entertained using their mobile and home broadband devices," Horan said.
Globe Studios, Globe Live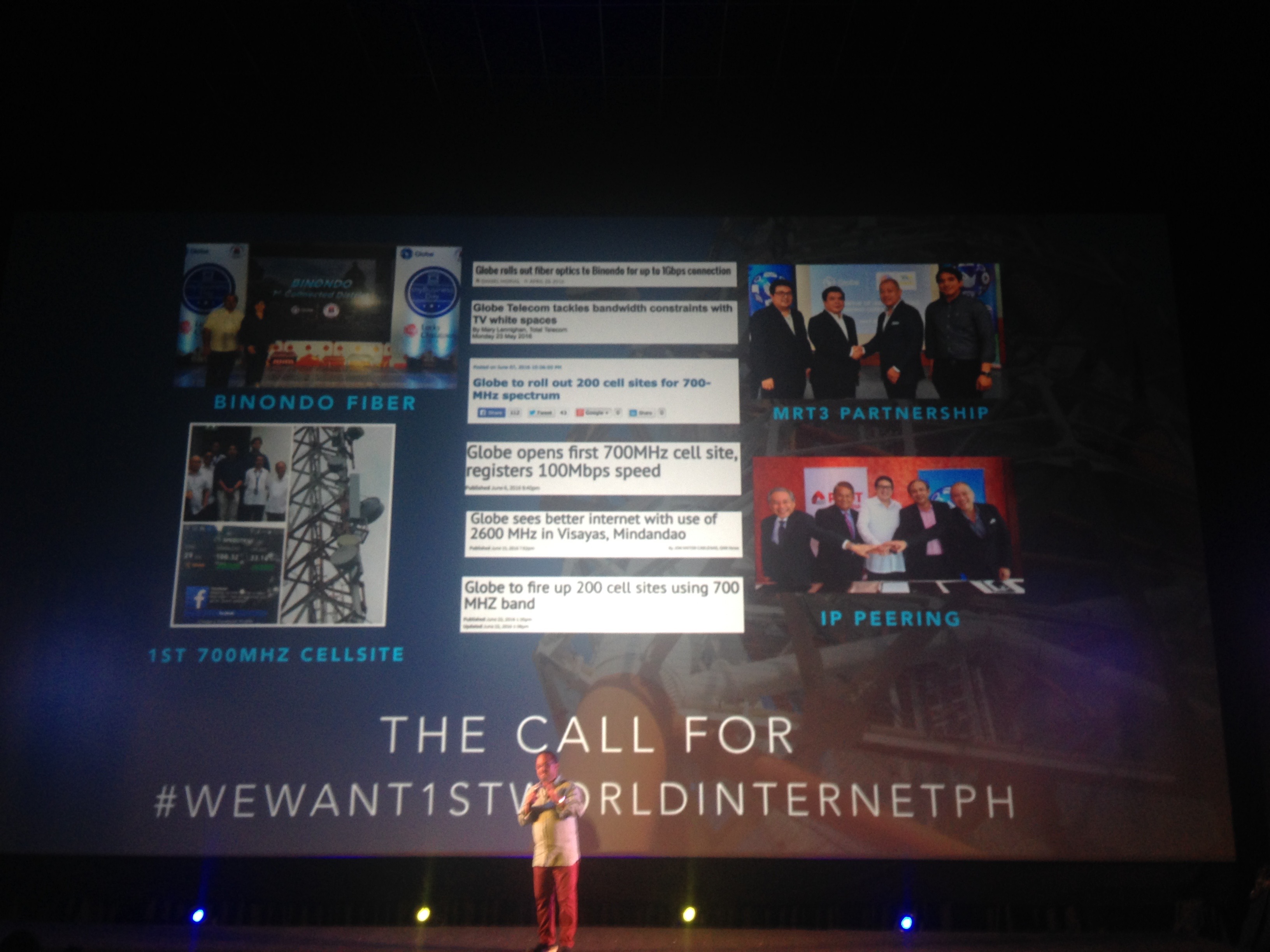 At the same time, Globe revealed the lineup of its new international content partners as well as improved broadband plans.
"Consumption of mobile entertainment has grown exponentially over the past years. Today, customers no longer wait for their favorite shows on their TV screens. Instead, they dictate what they want to watch when and where they want to," de Larrazabal said.
Globe Studios is backed by local and Asian media houses such as Viva Films, Reality Entertainment, Quantum Films, Spring Films, and Astro of Malaysia.
"With Globe Studios, we will now produce our own clips, series, and even movies. Backed up with the biggest director partners and entertainment companies in the industry, we are set to show what customers want today," de Larrazabal said.
Meanwhile, Globe Live is seen to tap the wide distribution coverage of Globe to promote and produce events that are of international size and quality.
"The caliber of events will forever change with Globe Live. We can now produce shows and events that are world-class, unique to customers, and more accessible," Joe Caliro, head of Globe Live and Globe Retail and Transformation Management, said.
With all these new offerings and partnerships, Globe president and CEO Ernest Cu said his telco will ramp up infrastructure that will boost Internet speed.
"Further to our commitment to provide ultra-fast Internet in two million households over 20,000 barangays in 2020, we are transforming the way broadband is enjoyed in the Filipino home," Cu promised.
He added that more cell sites will be put up using the frequencies Globe and PLDT Incorporated recently acquired from San Miguel Corporation's telecom businesses. – Rappler.com